1. Here's how
Sometimes your building has a basement or a swimming pool with an irregular shape that does not let you use the Landscape Cutter tool to hide the Lumion Landscape along the outline of the structure (see this Knowledge Base article for more information).
In that situation, you need to lower the Lumion Landscape.
Doing so can sometimes expose the steep terrain along the edge of the structure.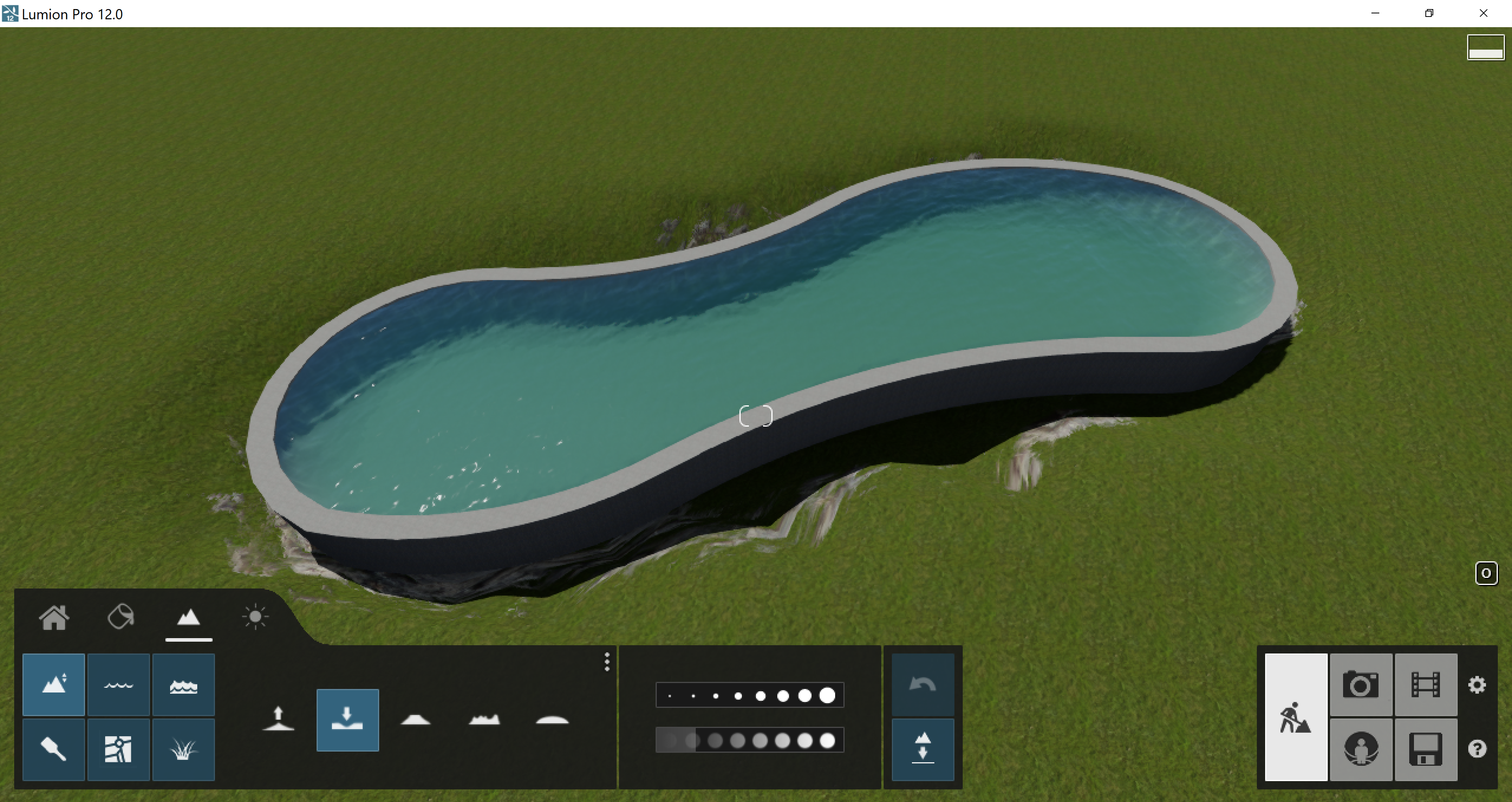 1.1: To resolve this problem, add a terrain 'skirt' surface around the swimming pool in your CAD software so that the steep Lumion Landscape is hidden under the imported terrain 'skirt'.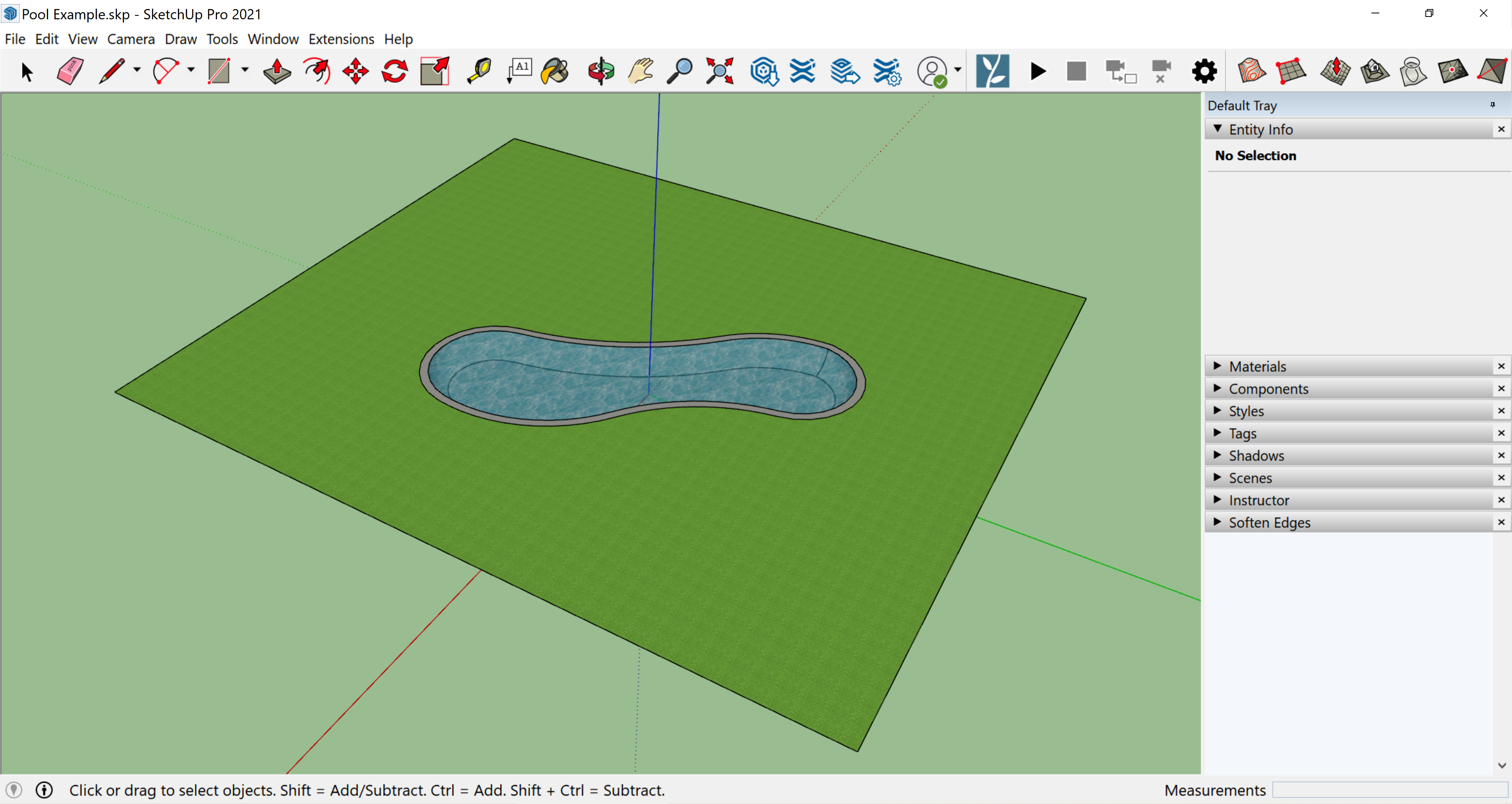 1.2: Then re-import the model in Lumion: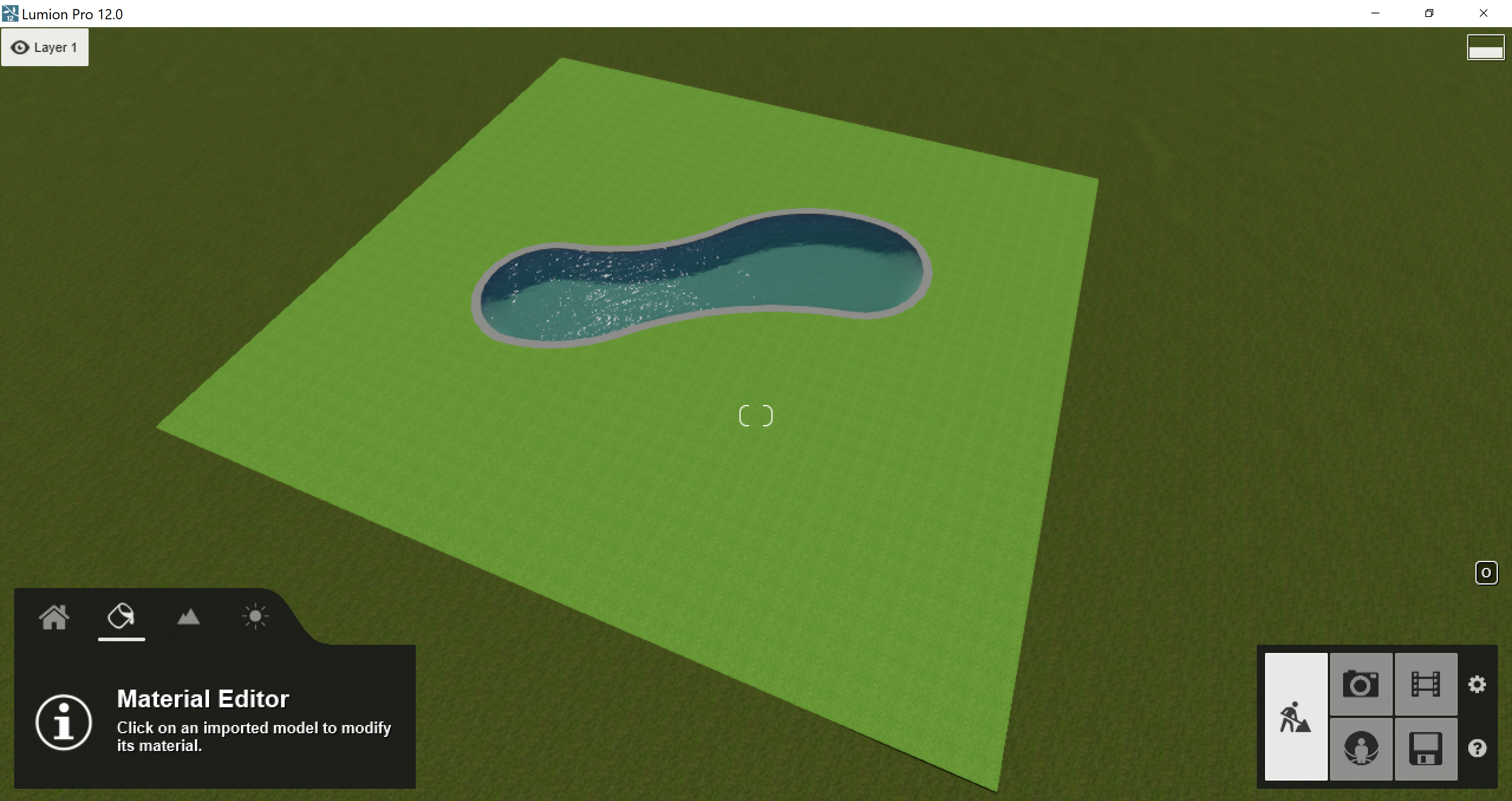 1.3: After re-importing the model in Lumion, assign a Landscape Material to the imported terrain 'skirt' to make it blend in with the material of the Lumion Landscape.