1. Lumion 8.0 and newer
If you are using Lumion 8.0 or newer, you do not need to read this article.
It is already possible to create tabs and select which tab an Imported Model should be added to in these versions of Lumion.
2. Lumion 7.5 and older
2.1: Close Lumion.
2.2: Go to /Documents/Lumion 7.0/Library and create one or more folders for your models. 
The limit is 14 custom folders in Lumion 7.

Example: /Documents/Lumion 7.0/Library/My Furniture



2.3: Then move the relevant model files to the new folders. There are up to 4 files (*.lib, *.mtt, *.inn, *.txx) per model that must be moved.
2.4: Start Lumion.
The folders and any model files that you have moved to the custom folders will appear in the numbered tabs in the Imported Models browser.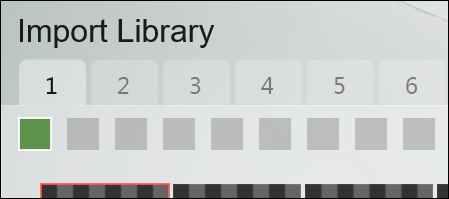 If you import another model later on, it will first be saved to the /Library folder. Simply close Lumion, and move the models files (in Windows Explorer) to the sub-folder you want the model to be shown in, in the Lumion Imported Models browser.