1. Here's how
Glass will only cast shadows when it is lit up by the sun. Artificial light sources will not make glass objects cast shadows.
If you use colored PureGlass materials, the shadows will not be tinted by the glass.
These are technical constraints.
1.1: To get a glass object to cast a shadow, assign a PureGlass Material to the object. This material type is available on the Indoor, Outdoor and Custom tabs in the Material Editor: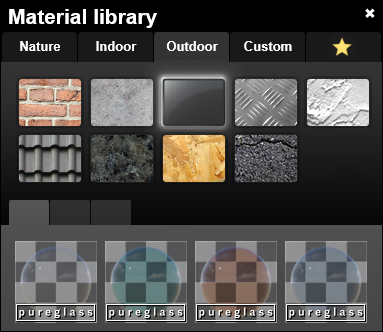 1.2: Set the Opacity slider value higher than 0. There are 16 levels of opacity for PureGlass shadows: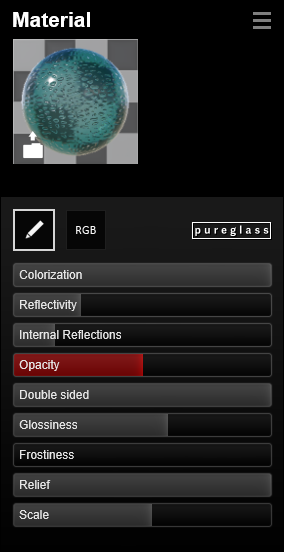 1.3: Position the glass object and the sun so that the glass object is being lit by sun light.
1.4: Please note that PureGlass shadows are only visible when you render a Movie in 5-star quality - or when you render a Photo in Photo Mode or via the Current Shot tab in Movie Mode.