1. Here's why
If you add a Motion Blur Effect to a Movie or a Clip, the motion blur on animated objects is visible on Current frame images and in Movies at all resolutions, apart from Print and Poster resolution. This is a technical constraint.
The highest resolution that supports the Motion Blur Effect is Ultra HD (3840x2160) which is available on the Image Sequence tab in Movie Mode. This is the same resolution as Print resolution in Photo Mode. Please note that the Ultra HD (3840x2160) output resolution requires a graphics card with at least 6GB memory.
2. Workaround
2.1: To work around the Print and Poster resolution constraint, simply render a single Ultra HD (3840x2160) image via the Image Sequence tab in Movie Mode.
Make sure to enter the same frame number of your Clip or Movie in both of the Range fields: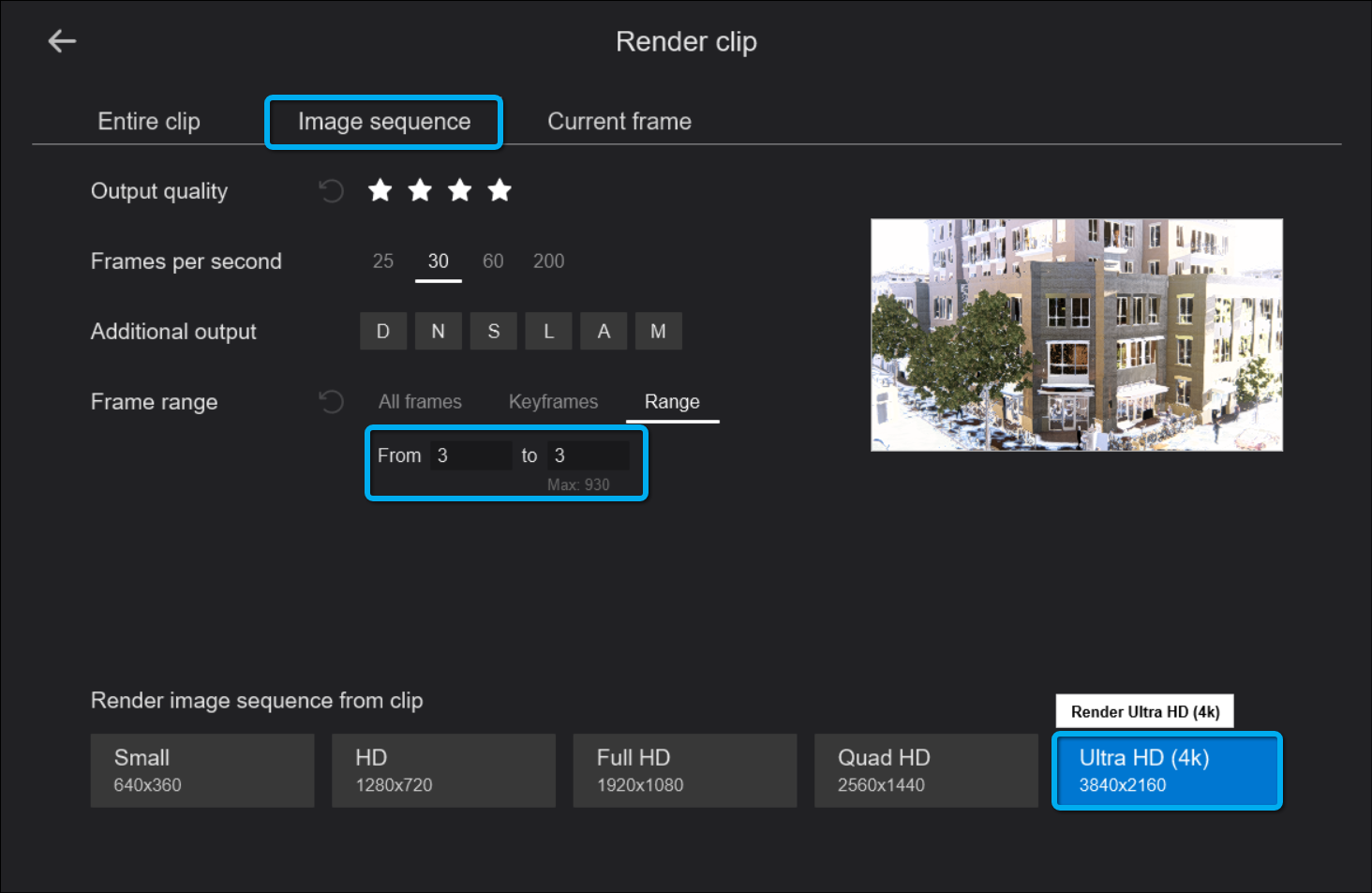 2.2: Render the image in an uncompressed file format. (e.g. .PNG or .BMP):

This helps with the rescale as there are no compression artifacts.
2.3: If you need a Poster resolution (7680x4320) image, then rescale the Ultra HD image by following these instructions: