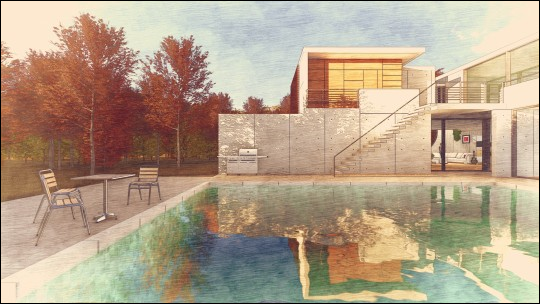 Blog article: 3 ways to express your unique design style in Lumion
Date: July 14 2016

"When you design something, the way you communicate it should help trigger the emotions that the architecture itself aims to evoke. Choosing your visualization style is therefore important.

Lumion has countless combinations of effects which provide a palette to define your own unique visualization style. The real challenge is to get a clear vision of the style you're aiming for. Here are 3 choices to help you navigate towards your own visualization style in Lumion."