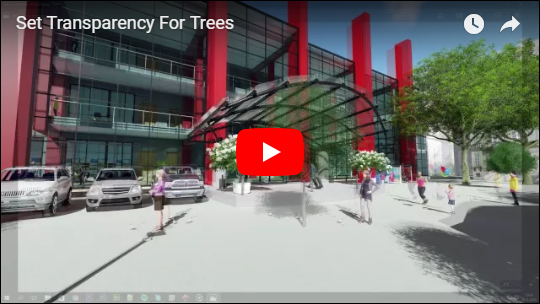 Blog article: Transparent Trees in your Design
Date: June 30 2016

"When you've designed a space, you will no doubt want to experience it in context but without too much disruption from anything else. You will perhaps want to focus on the design itself while at the same time bring it to life with entourage and surroundings.

Trees and plants add life. They are also usually a real part of the landscape surrounding your design and need to be present, but they should not get in the way of your design.

Lumion 6.5 has solved this dilemma by allowing you to dial in the amount of transparency."