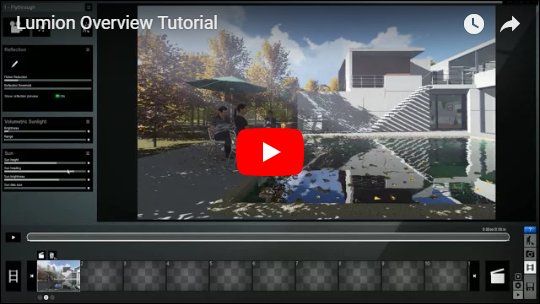 Blog article: 6 Steps for a flying start with Lumion
Date: August 12 2016

"You have just downloaded Lumion and now you want to get off to a flying start. The benchmark in Lumion shows that your hardware is fast enough and now it's time to start using Lumion to get results. What next? This blog helps you to take the first few steps."