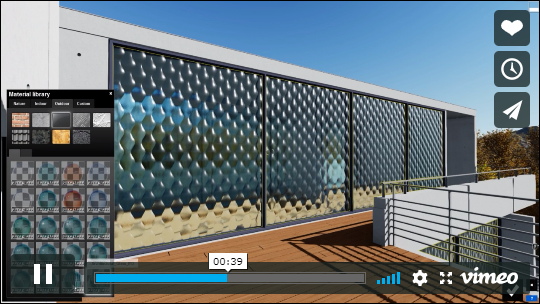 Blog article: Tip: Grass, glass and water
Date: September 23 2016

"As an Architect you will perhaps be focused in your design process, on providing experiences to the eventual users of a space. ...

Anything that helps you convey the atmosphere of a space is going to help you communicate the key experiential points of your design, well before even the first spade has broken ground on its construction.

Three visual jewels that can help you breathe that extra bit of emotion into a space are:.."