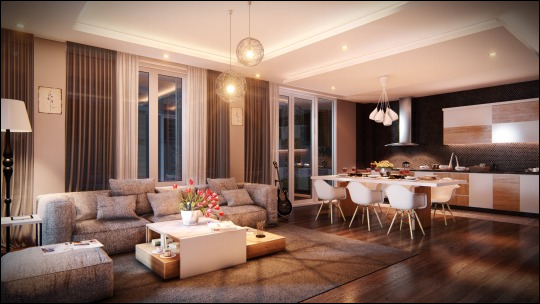 Blog article: How to Render a Beautiful Scene: Part 1 - Interior Living Room
Date: September 4 2017

"Rendering interiors and exteriors isn't always a linear process. Even with a well-designed, furnished and textured model, you may still face numerous rendering considerations, from the scene's lighting strategy to its object arrangement and material customization.

In this first edition of our three-part series, 'How to Render a Beautiful Scene', we're breaking down the rendering process and workflow for a stylish interior living room ..."
See Also:
Blog Article: How to Render a Beautiful Scene: Part 2 - Stylish Conference Room [September 18 2017]