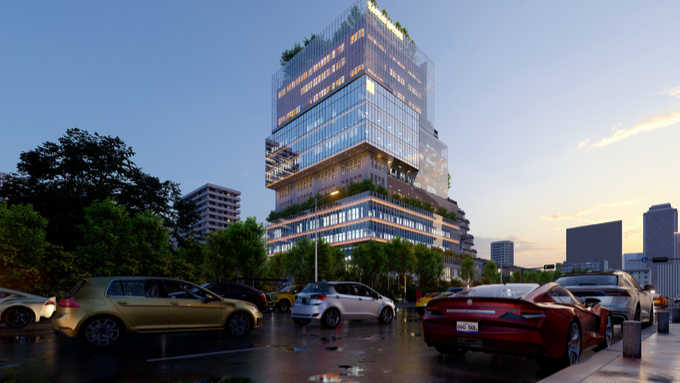 1. Where can you download and install Lumion?
The Lumion Standard, Lumion Pro, Lumion Student Pro, Lumion Faculty installation files for the latest version of Lumion can be downloaded with your personal Installer .
The link to the Installer is available on the Licenses page in your Lumion Account, provided that you previously created an account and registered your License Key number.
Follow the steps in these articles in case you have not yet created a Lumion Account.
Follow these steps to get the Installer after you have logged in to your Lumion Account.
1.1: Click on the License Keys button in the Welcome screen:
1.2: In the Overview screen click on either the Subscriptions or Perpetual licenses headings for a list that summarizes all of your License Keys.
And click on View more >>.
Example here is for Subscription License Keys, the same information is available for Perpetual License Keys.

1.3: Click on the Download product button for the License Key you want to download and install.

1.4: A web page will open. The Installer/Download Manager file will automatically download in your browser to the folder that is the default location as set in your browser.
Once downloaded, follow the instructions on the page to Start the installer.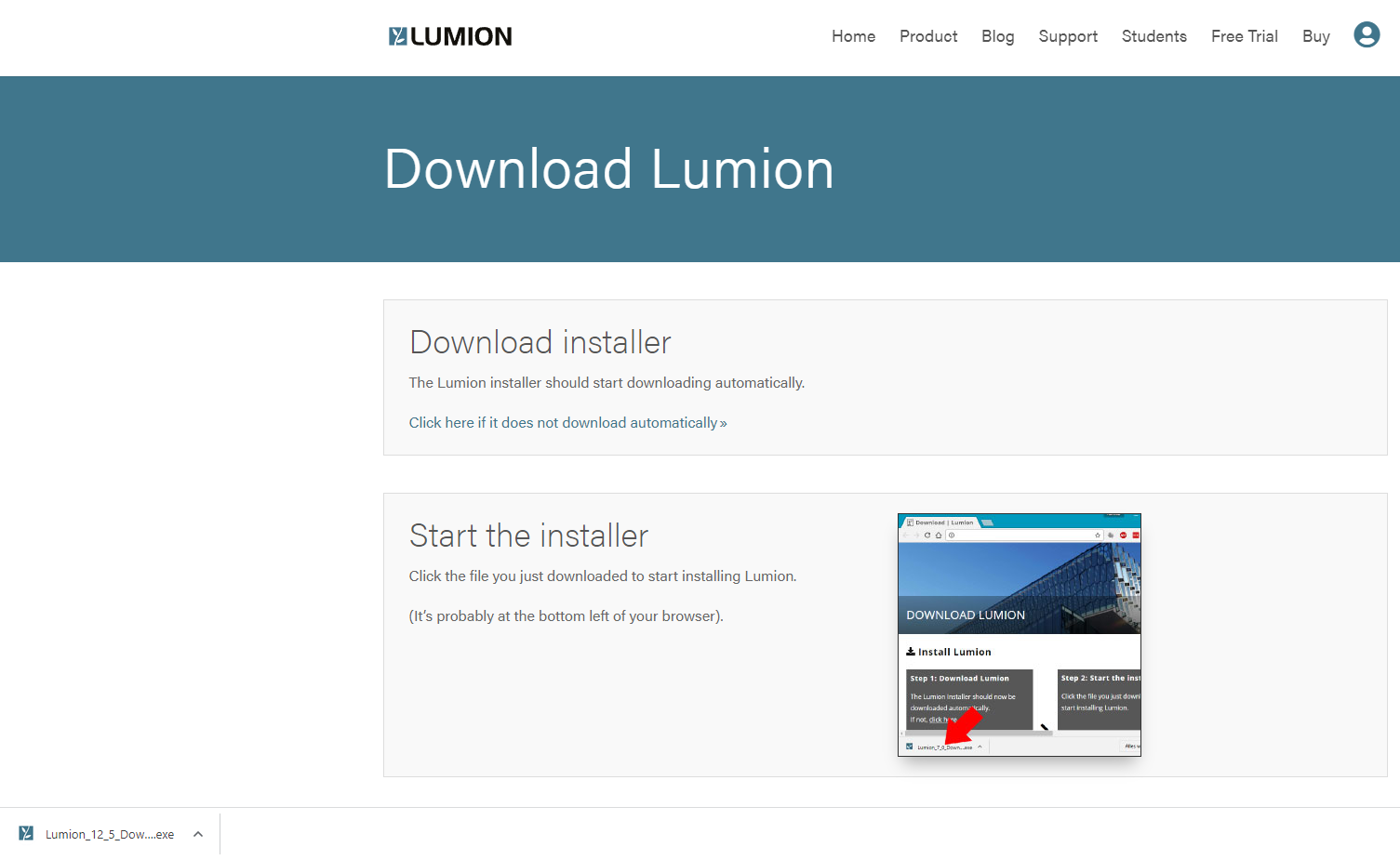 2. Lumion 12.3 and newer versions:
There is now a unified Installer that does the download and install. Simply enter the Activation Code as shown in your Lumion Account when the Installer requests it. After the required files have been downloaded the Installer will ask for a path to install Lumion. Choose the default path or an alternative.
Installer files include:
The Installer with its Download Manager, for example: Lumion_12_5_Download.exe.
A .cache file, required, for example: Lumion_12_5_Download.cache.
The Lumion software and content files: numbered .000 through to .0XX (for Lumion 12.5 it is .016). For example: Lumion_12_5_Download.000 to Lumion_12_5_Download.016.
Multiple installations:
Command line/batch. Use the silent install process as in this article:
Problems?
If you experience any problems while running the Installer, please read the relevant article/s:
Installing to a Cloud Service?
Please use only officially compatible cloud services.
3. Lumion 12.0.2 and older versions:
Download and Installer files include:
The Download Manager, for example: Lumion_12_0_2_Download.exe.
The (separate) Installer, for example: Lumion_12_0_2_LUM12PRO.exe.
The software and content files with a .BIN file extension, for example: Lumion_12_0_2_LUM12PRO-1a.bin.
If you experience any problems while using the Download Manager or Installer, please first read this article: