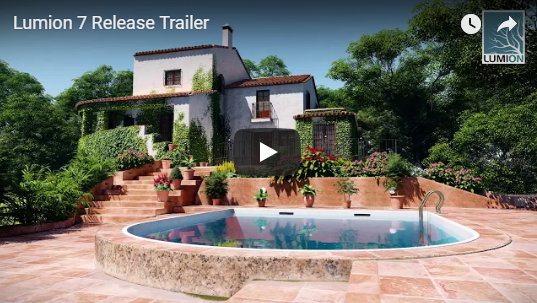 Blog Article: Lumion 7 has Arrived!
Date: November 1 2016
"Feel the space with Lumion 7.
Available now!
Recognizing that not all buildings need to be pristine or perfect, the new features in Lumion 7 remove the coldness of computer-generated imagery by seeking out edges, roughness and other properties of natural materials to make them look like they've been around a while."