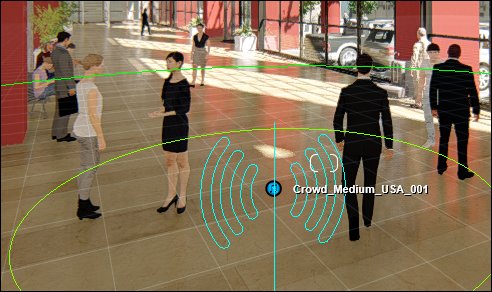 1. Here's why
In Build Mode you can hide a Layer with Sounds so that the Sounds will not be heard.
However, when you render a Clip or Movie, any Sounds on Layers that are hidden can still be heard in the rendered Movie.
This is a technical constraint.
2. Workarounds
2.1: Consider saving a back-up of your Scene with the Sounds and then temporarily delete the unwanted Sounds before you render the Clip or Movie.
2.2: Or, if the Sounds are the only Sounds in the Clip or Movie, you could render to *.MP4. Then in a video editor, remove or replace the sound channel with some other sounds.
2.3: Or, move the Sound object out of range at the time you do not want it to be heard. You can use either the Move Effect or the Advanced Move Effect to change the position of the Sound object and the desired speed of movement as is needed.
For example: if you had rain with the rain Sound object playing for one Clip, then in the next Clip, add an Advanced Move Effect, and position the Sound object out of the 3D range so it is not heard in the rendered movie.
The key is set at the lowest timing of 0.1 seconds so the sound will not be noticeably heard in the Movie after the rain Clip has finished.
Alternatively, you could set the positioning in the previous Clip near the end of the Clip timing.