1. Latest download link
2. Uninstall steps before installing
Rhino 7:
Go to C:\Users\USERNAME\AppData\Roaming\McNeel\Rhinoceros\7.0\Plug-ins and delete the Lumion LiveSync for Rhino folder.
Rhino 6:
| | |
| --- | --- |
| | 2.1: Close Rhino 6. |
| | 2.2: Download and unzip the file below. Then right-click on the unzipped UninstallLumionLiveSyncForRhino.bat file and select 'Run as administrator'. If Windows Defender displays a warning, click on 'More details' followed by 'Run anyway'. |
| | 2.3: Double-click on the Lumion_LiveSync_for_Rhino6_(VERSION).rhi file you downloaded via the link above in 1. to install the plug-in. |
3. How to resolve installation errors
3.1: 'Package not compatible' error: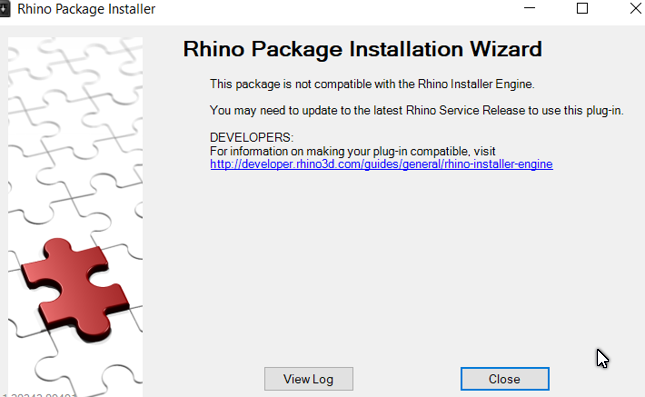 Click on the link below and follow the instructions in the 'Package not compatible' section to resolve the problem:
External Link: Troubleshooting RHI Installers
3.2: If this does not resolve the problem or you are experiencing a different installation problem, please follow the instructions in the article below to contact us at the Lumion Support Center: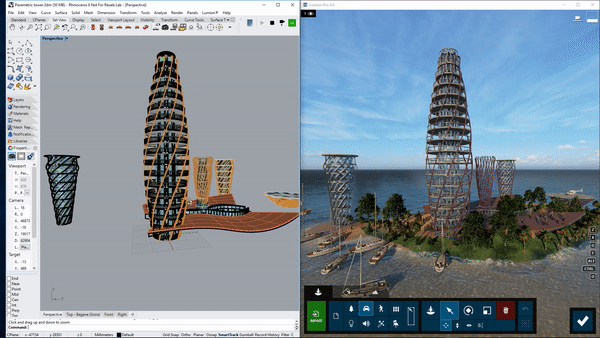 4. Rhino in the context of the real-world. Model your design in its future environment.
With the Lumion LiveSync for Rhino plug-in, you can view and change your Rhino model in real-time in Lumion.
You will need Lumion 9.0 (or above) and Rhino 6 (or above) to use the LiveSync functionality.
Lumion LiveSync for Rhino
Immediately set up a live, real-time visualization between Rhino and Lumion. Change the Rhino model's shape and you'll see these changes taking place, in real-time, in Lumion's breathtaking, lifelike environment.
As you continue modeling in Rhino, you can simultaneously view your project in Lumion surrounded by an immersive, fully featured landscape (mountains, water, grass). Beautiful materials make the design 'pop', while photo-realistic lighting suddenly heightens your sense of environment, realism and depth.
Real-time materials synchronization
Instantly breathe life into your synced Rhino model by applying any of Lumion's 1000+ high-definition materials in the Lumion editor. As you continue to develop the design, you can tweak the materials exactly to your liking and then save your material layouts for future rendering.
Live point-of-view synchronization
LiveSync now enables live point-of-view synchronization. Turn it on and immediately adopt the Rhino camera perspective, making your work easier, faster and more enjoyable.
Automatic model imports
When establishing the LiveSync connection, Lumion will automatically import your Rhino model. Continue working on and modifying your project even after you turn off LiveSync, and easily save the file as an .LS Project file for future rendering or development.
See also: