1. Here's how
1.1: If the model name and model file location are unchanged since the last import, please click on the Content Library tab followed by the Imported Models category button, and lastly the Select button in Build Mode:

1.2: Click on the model or on the small circular Object Icon of the Imported Model to select it. Press the Arrow Up and Arrow Down keys to cycle through overlapping Object Icons: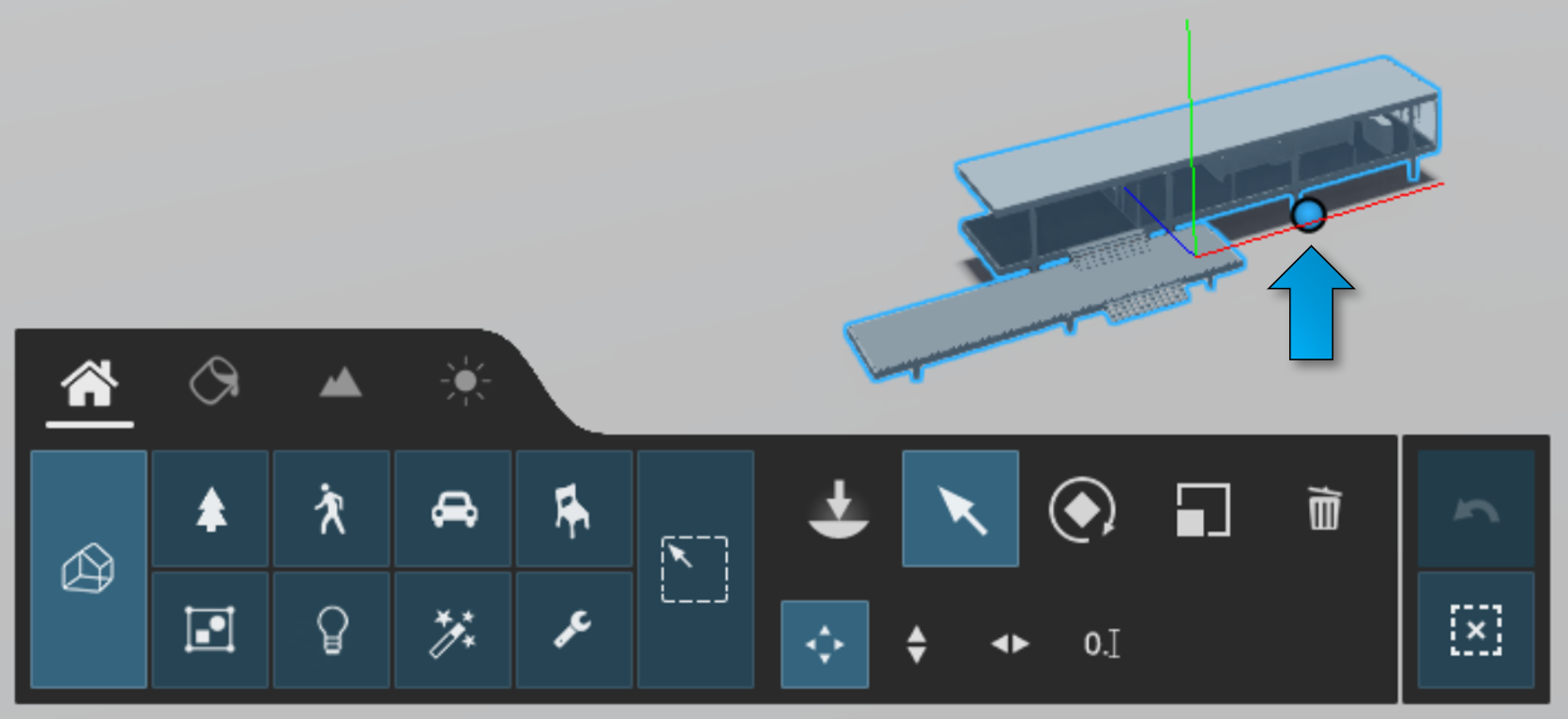 1.3: In the Object Options panel, click on the Re-Import Model button to re-import the selected model. The file name and location is displayed when the mouse cursor overlaps the Object Icon.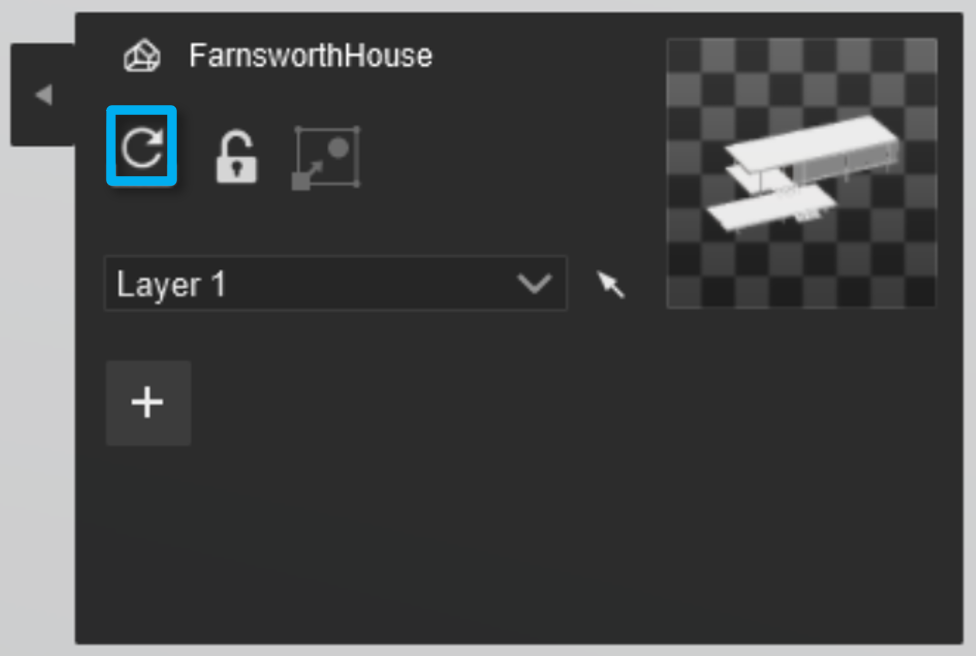 1.4: If the model name or model file location has changed, hold down the ALT key before clicking on the Re-Import Model button in step 1.3 to manually select the updated model file: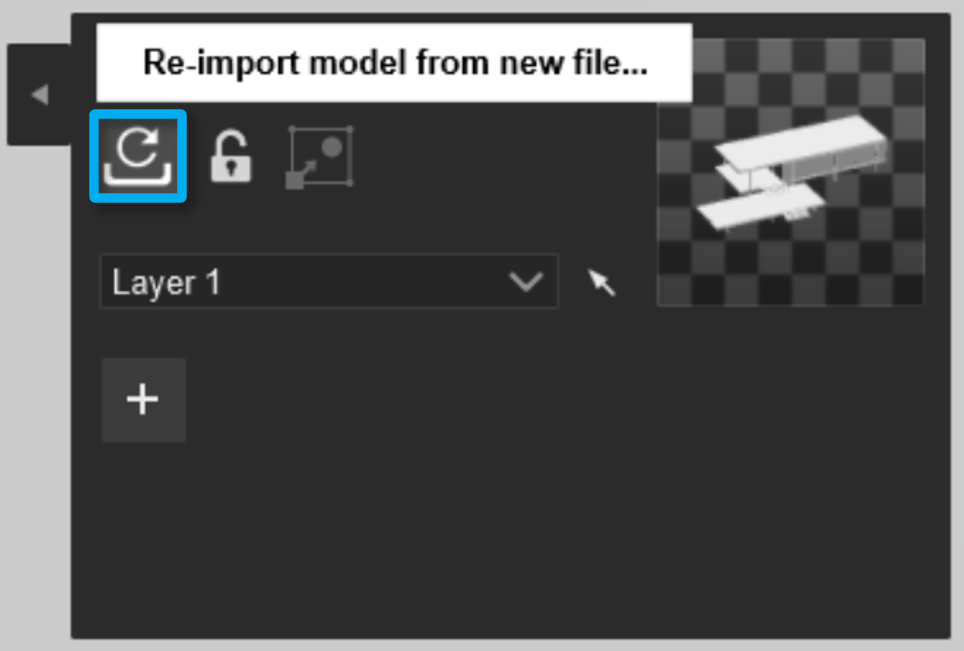 See also: