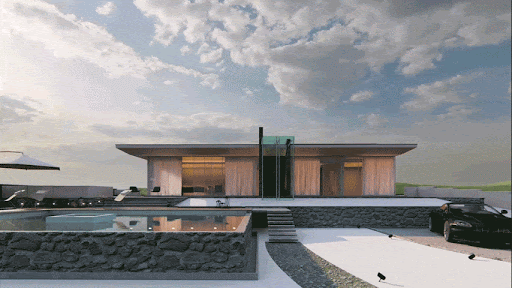 Elevate the beauty of your designs with Lumion 10.5 Pro Student, available now
28th of September 2020.
Architecture school is back in session!
Whether that means you're watching lectures from the comfort of your couch or building models on the kitchen table, it's important to use the right tools to turn this semester into your best one yet. So when you need to render, you can rely on Lumion Pro Student to bring your project to life and communicate it with beautiful images, videos and 360 panoramas.
The new Lumion student version means that you can get access to the 67 new backyard models in the Lumion content library along with several performance updates, detailed here.


Please note!
Lumion 10.5 Pro Student requires a Windows 10 operating system. Windows 10 needs to be at 10.0.18362, version 1903 (May 2019) or newer. It will not run on older versions of Windows:
Additionally, you cannot open a file saved from Lumion 10.5 Pro Student in previous versions of Lumion (such as Lumion 10.3 Pro Student). You can, however, open files from previous student versions in Lumion 10.5 Pro Student.
How do you download Lumion 10.5 Pro Student?
Today, we sent out a Getting Started with Lumion email to current Lumion Pro Student users. You should find this email in the inbox associated with the email you used to sign up for your License Key (for example, your school email account). Simply follow the instructions in the email to download Lumion 10.5 Pro Student from your Lumion Account or direct from the email.

Please follow the instructions below if you cannot find the email:
Prior Version Files:
Version 10.5 requires the use of a new Lumion 10.5 Documents folder. So any prior files in an earlier version should be transferred as in step 1.4: How do you transfer Lumion settings, models and Projects to Lumion 10.5? of this article:

How do you get a student License Key for Lumion Pro Student?
If you have never applied for a Student License Key before, please read this article to see if you are eligible and how to apply: