1. Did you copy the License Key number correctly?
Please confirm that you have copied and pasted the Lumion License Key number correctly from your 'Getting started with Lumion' email.
If you cannot find your 'Getting started with Lumion' email, please follow the instructions below: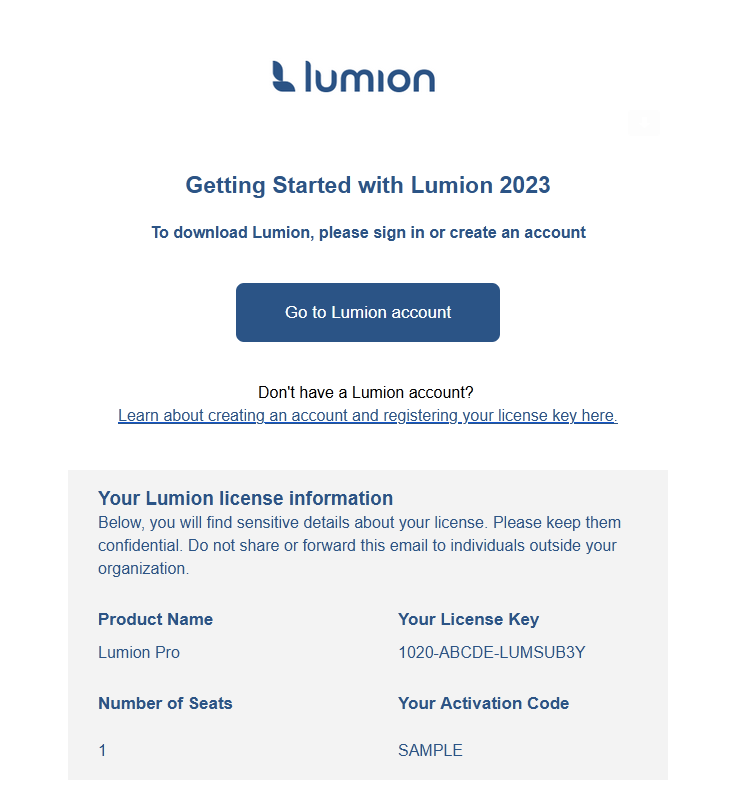 2. Was your License Key already added to your account?
If you accidentally add a License Key that was already added to your Lumion Account, the License Key overview page will be displayed along with the License Key number you tried to enter: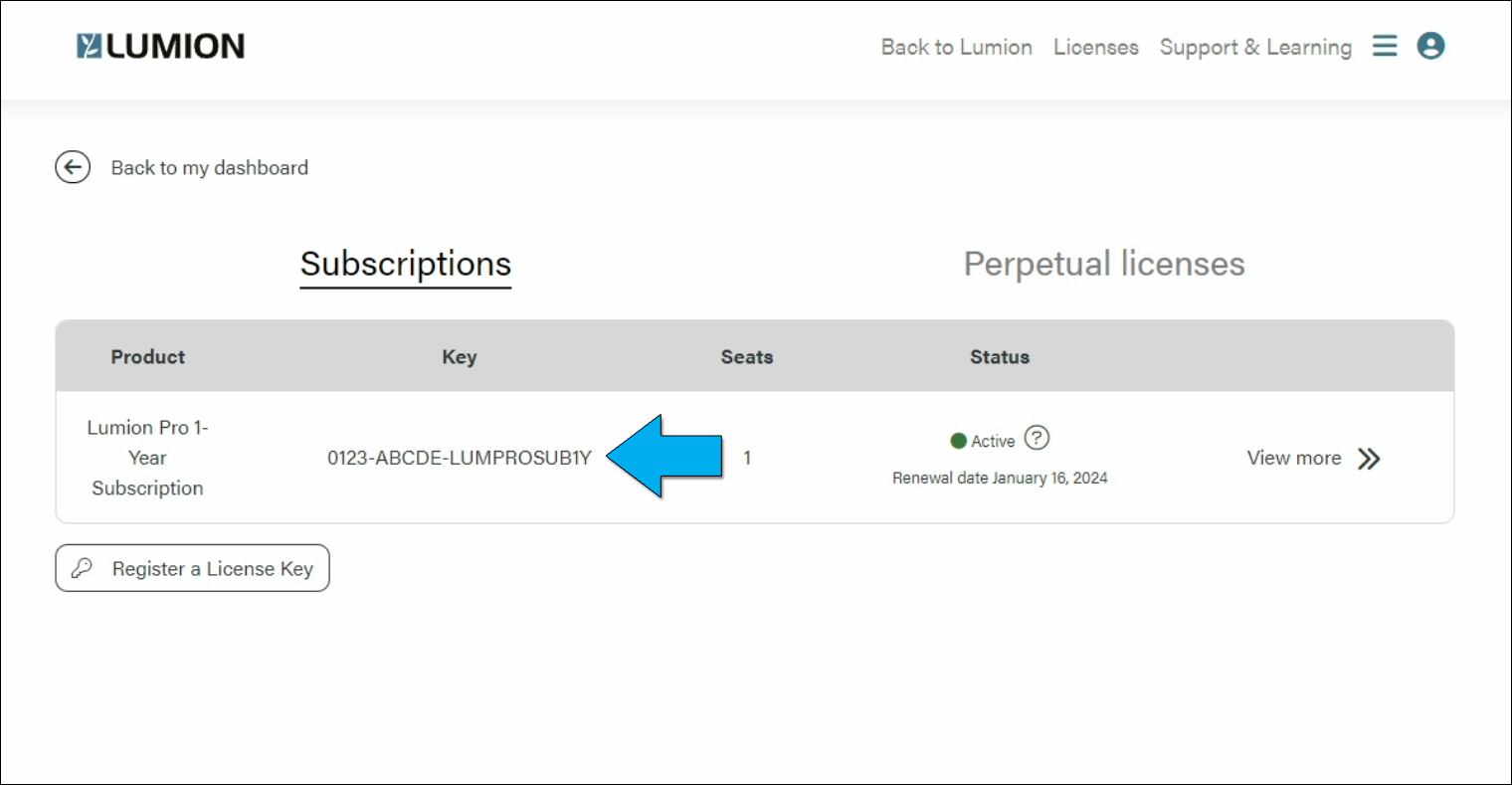 3. Is the License Key you have entered not valid?
If you did not receive your License Key from Lumion.com or from an authorized Lumion Partner, you may have been the victim of a scam.
Illegal versions of Lumion are known to cause loss of data as well as security problems. We do not provide support for illegal versions of Lumion.
If you believe that your License Key is valid but you are still unable to enter it on the Lumion Account page, please click on the button below to contact us: