Plants made for some other software may use a Color Map texture that includes a colored background, usually green pixels.

In that software, the leaves appear with a transparent background.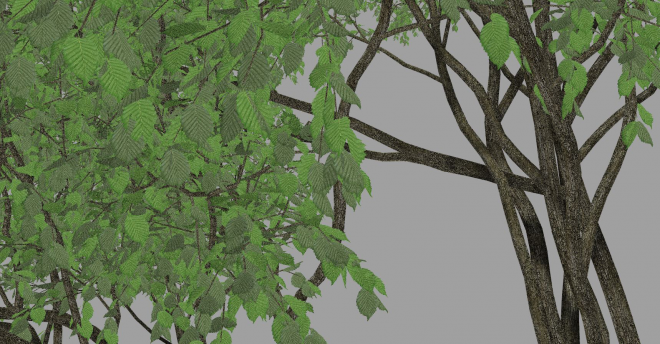 Usually, they have separate images that are combined to result in a masked background. There is a separate transparency mask image.

When imported to Lumion the background is still showing.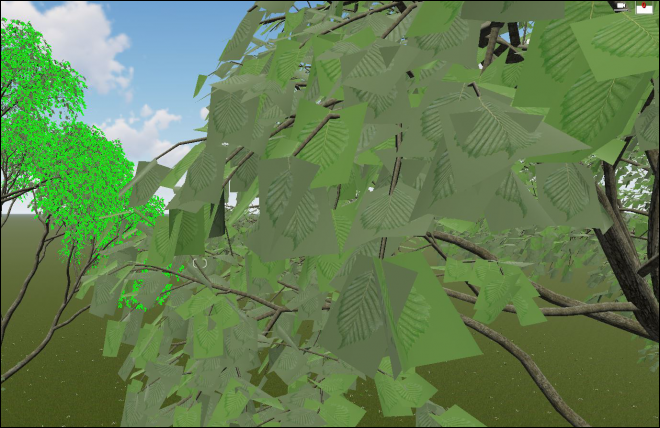 The foliage of the trees is made from the front and then we apply an opaque image to cut the foliage according to the image. Everything works in Rhinoceros and 3ds Max but from the import in Lumion with any compatible format the foliage appears with the faces.
Here's how to fix this:
The Transparency Mask for the leaves is usually in a separate image file that is not recognized by Lumion.

If so, you'll need to add the Transparency Mask to the alpha channel of the Color Map in an image editor, e.g. Photoshop. The image should be saved as a 32-bit image (with 8 bits in each channel of the RGBA file), for example as a 32-bit .BMP or .TGA file, or a .PNG with transparent background (RGBA file) .

There's more information in this article:
And here's a brief video capture showing the steps:
Applicable to:
All versions of Lumion.
See also: