You are using 2D Text objects to highlight features in a Photo or Movie.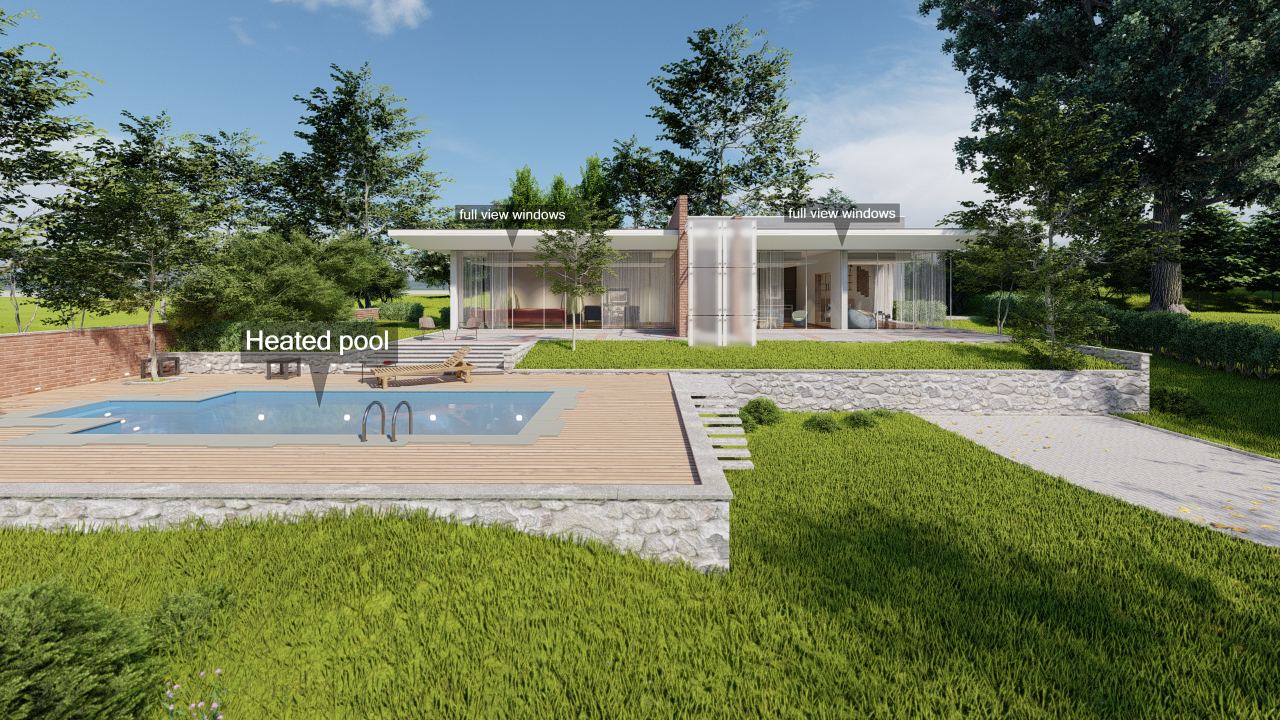 Some are smaller than others as they are further back in the scene. But you need for them to all be the same size and you tried increasing the font size but that did not work as expected.
You will also be doing a turntable animation so would like the text to stay the same size and always be readable.
Here's how you can use 2D Text:
If the font size, scale, and text areas are the same for each, then the objects may appear at different sizes simply because of the viewing perspective (the further the objects are, the smaller they look).
Because text font sizes have a fixed size it is difficult to get all objects the same.
One option is to change the Scale of the objects as needed.
The other option is to change its Orientation Style to 1. This way it will always face the camera and be perpendicular to the viewing direction. This will maintain the same size on screen no matter how close or far the camera is from the 2D Text object. Suitable for scenes where the camera is at distance such as a park, suburb, or city area.
Or a combination of Scale and Orientation Style.
For a turntable animation Orientation Style 1 text will always be oriented towards the camera as a 2D screen projection (no perspective at all and a constant size).
See Also: