You have imported a model and applied a non-shiny, non-reflective material to one of the surfaces.
But it still shows a shiny reflective material where there should not be one. Changing to other materials with no Reflectivity does not change it.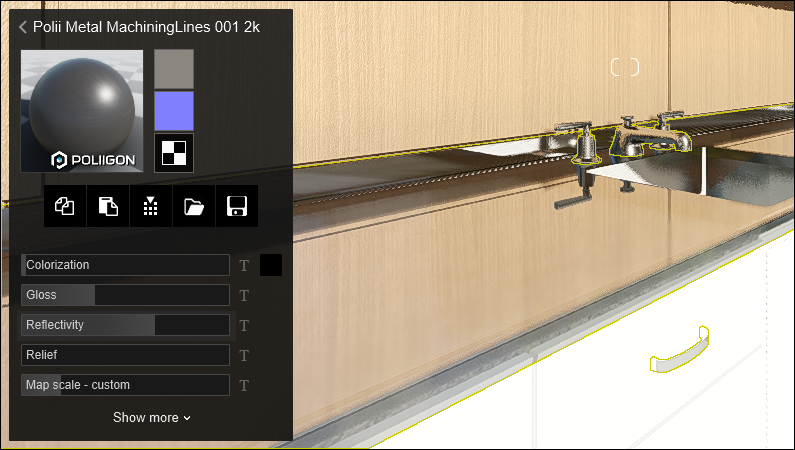 1. Check for possible materials on the back surface:
1.1 Try moving the camera to the other side (the back side) of the affected (shiny) surface.
Sometimes you have to move the camera very slowly (use the Spacebar) to find the other back surface.
1.2 Then click on the back surface so you can check if a Glass or PureGlass Material is assigned to it.
1.3 If so, then set the Double-sided slider to 0.0 for the material.
This can happen sometimes if you have a model with a separate back surface material named 'Glass'. Lumion can auto-apply those to a Glass or PureGlass Material when using LiveSync.
2. Still cannot find and correct the material?
If you are still having problems then please contact us:
See also:
For SketchUp users see section: 3.10 in the article below: Why are some materials automatically converted to water and glass in Lumion?