You want to transfer some or all of the parts of one Project into another Project. Doing so is easy and quick using the Merge feature (available only for Lumion Pro users):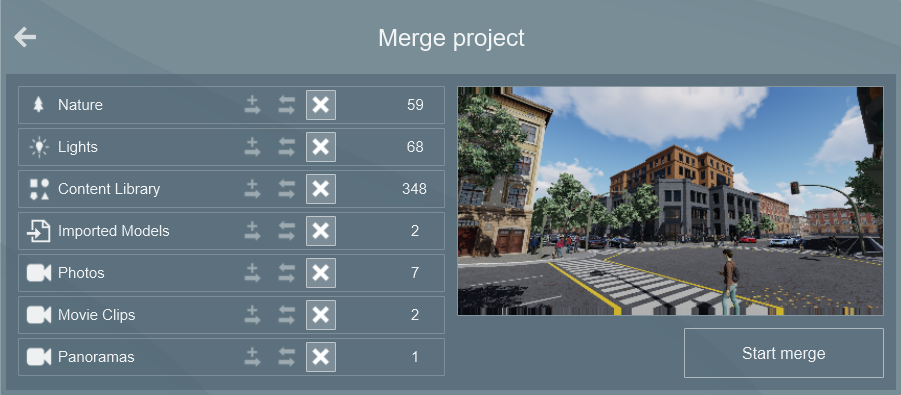 Here's How:
The current Project open is one of the Example Projects - Villa Cabrera: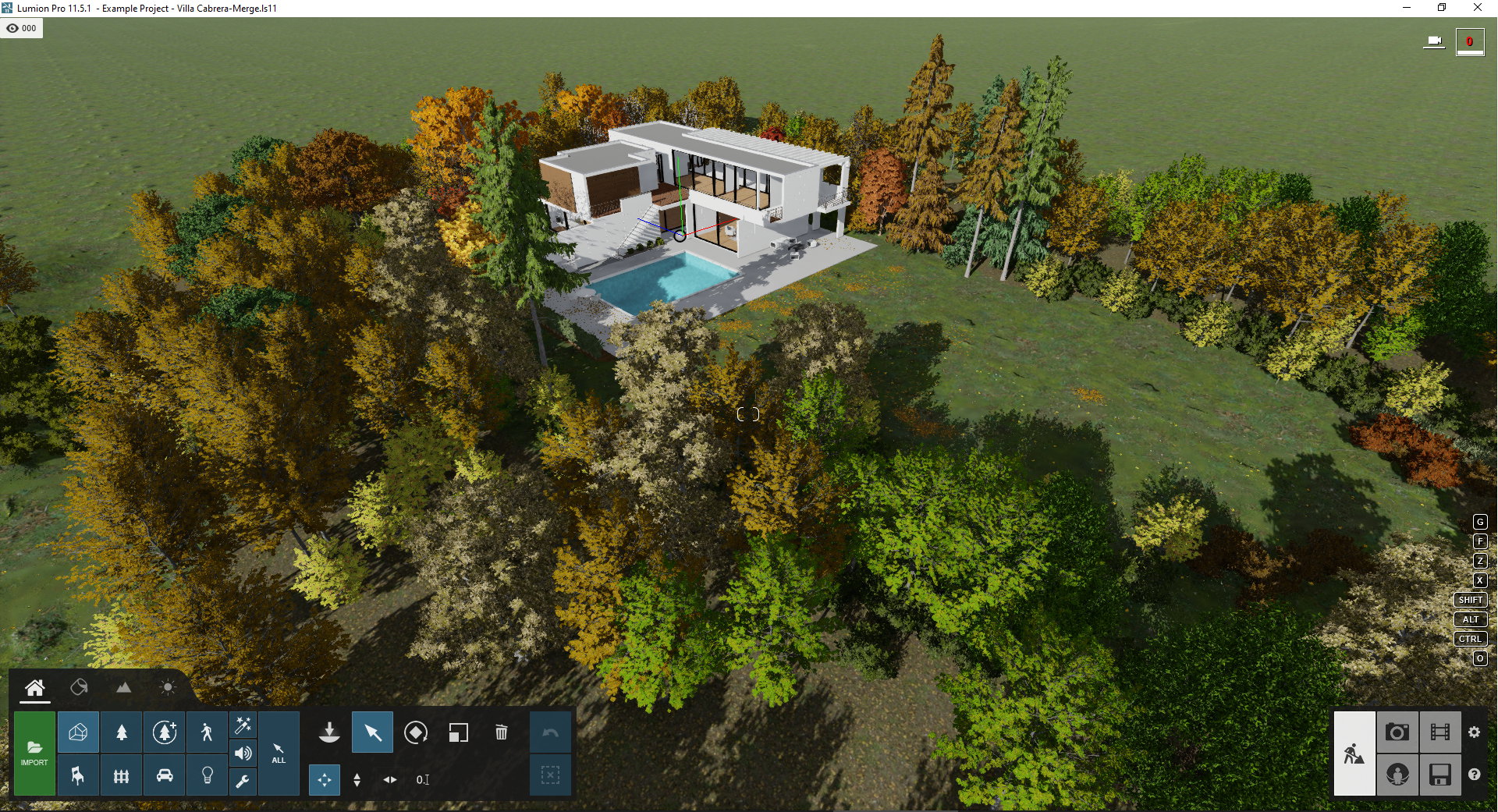 In Lumion 12 and newer:
You can simply drag and drop an .LS Project file into the Welcome to Lumion screen or into Build Mode (Content Library Mode only) and the Import Scene screen will pop up.
In Lumion 11 and newer:
1. From the Files menu: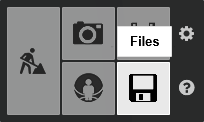 Click on the Load button from the Welcome to Lumion screen: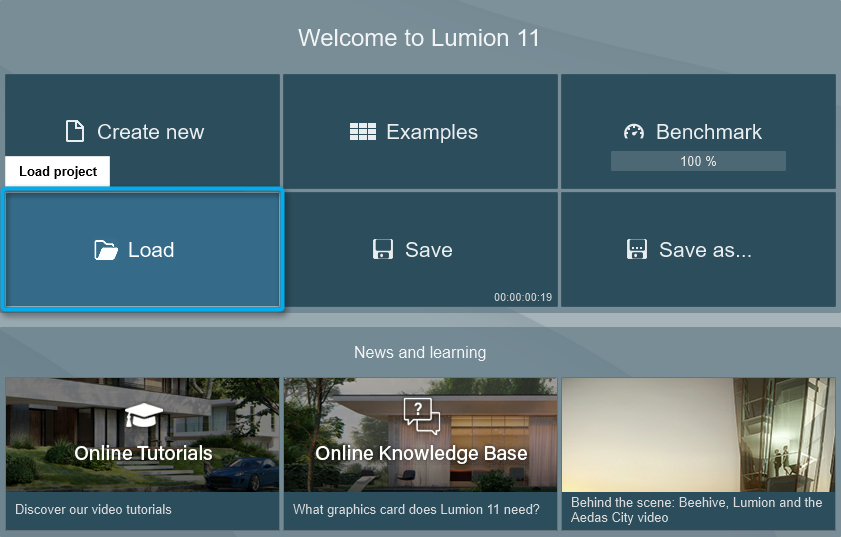 2. Click on the Merge Project button: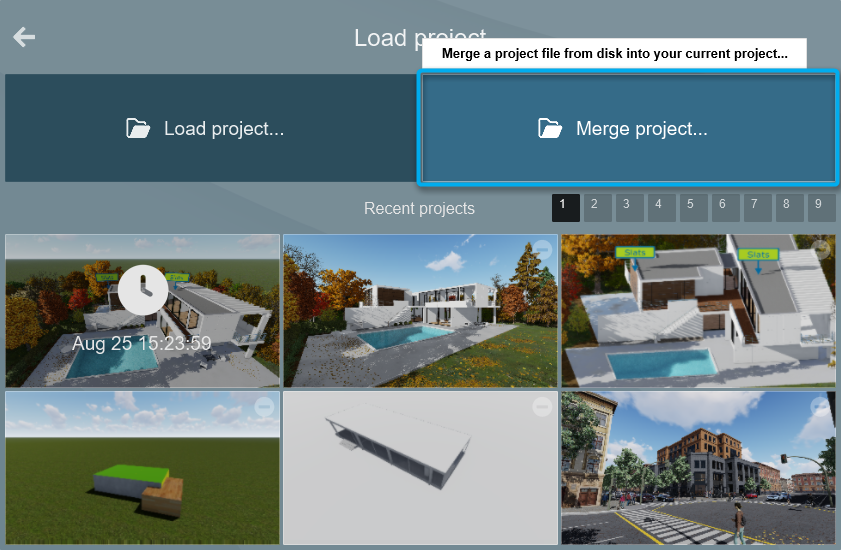 3. Select the required .LS [version] Project file from Windows File Explorer.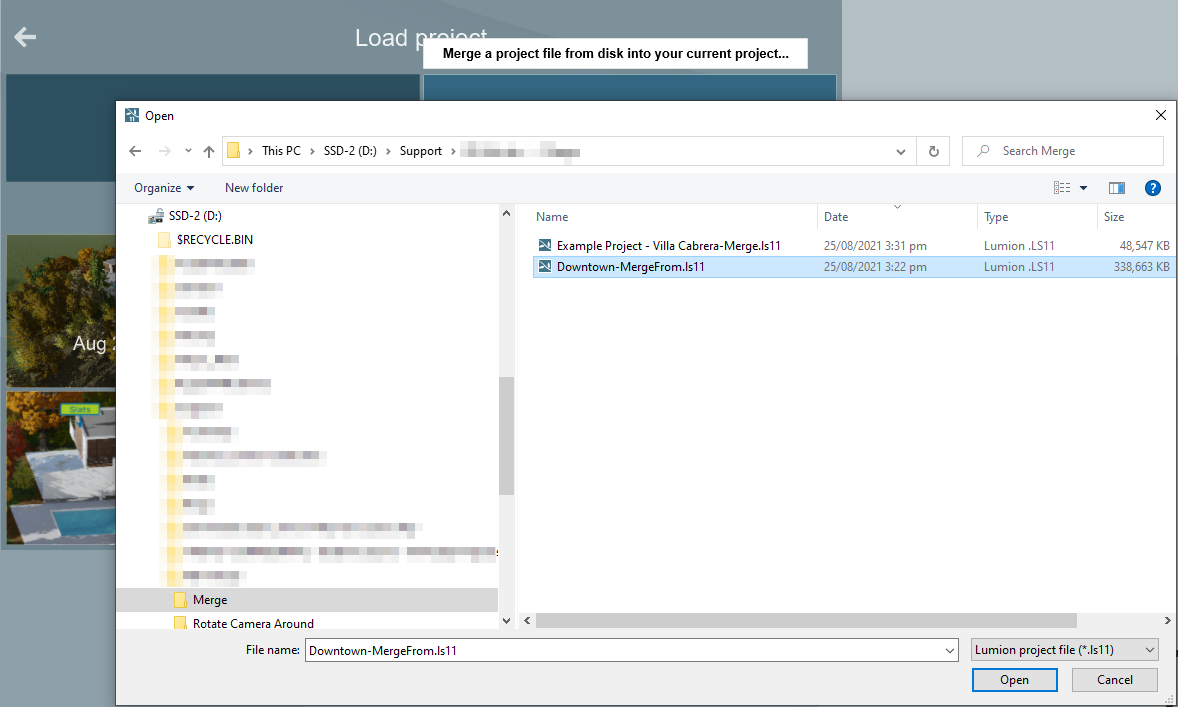 4. The Merge Project screen shows the different types of main objects to select for transfer: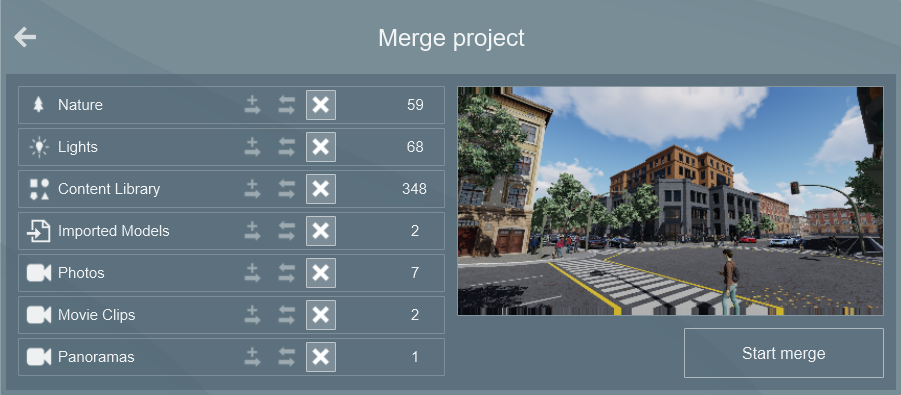 5. Then choose what you want to transfer from the other Project into this one: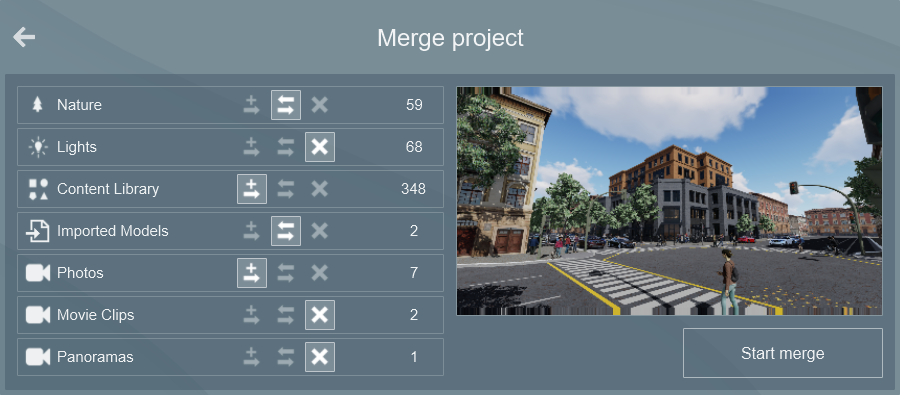 Three options are available:
Add items from this Lumion Project file
Remove items in current Project and add items from this Project (replace)
Skip items of this Project



6. Then, when ready, click on the Start Merge button to begin the Merge process: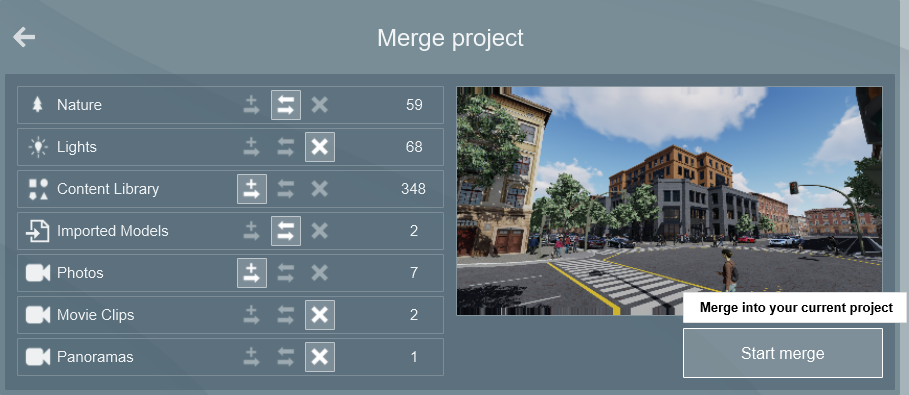 After the Merge: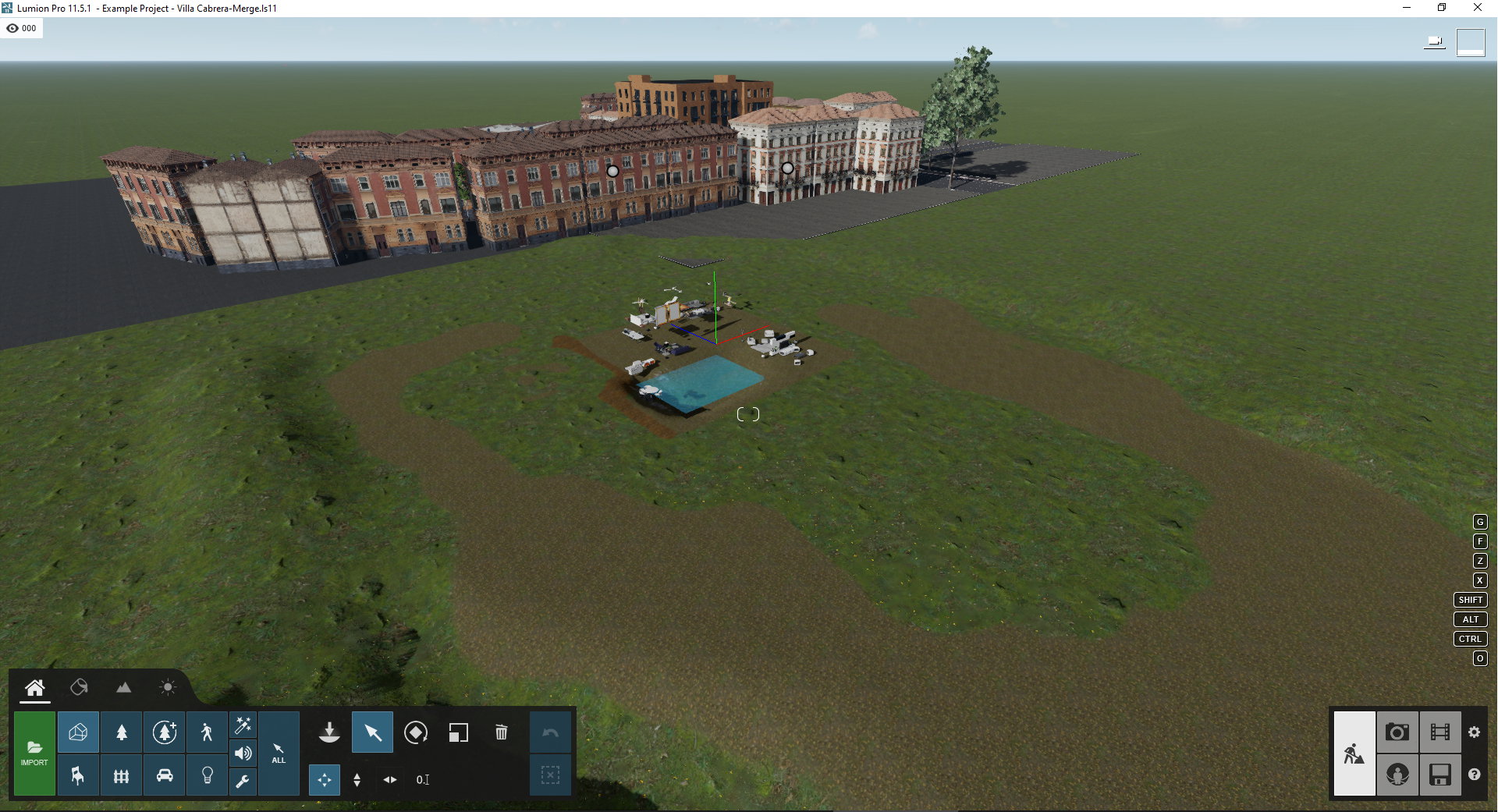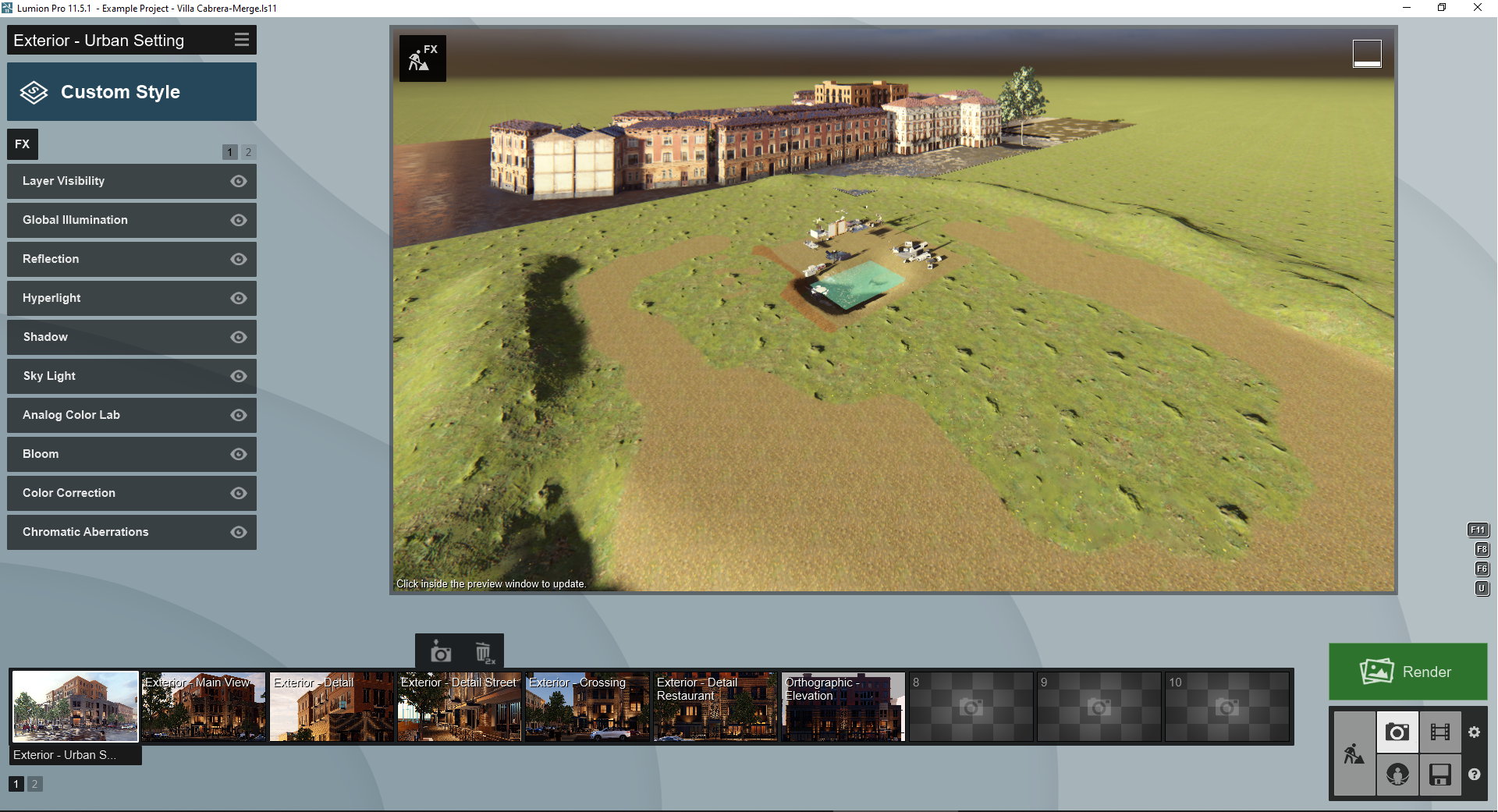 Note that Photos, Clips, and Panoramas will be overwritten if the Project you are 'merging to' has slots in the exact same positions as in the 'merged from' Project.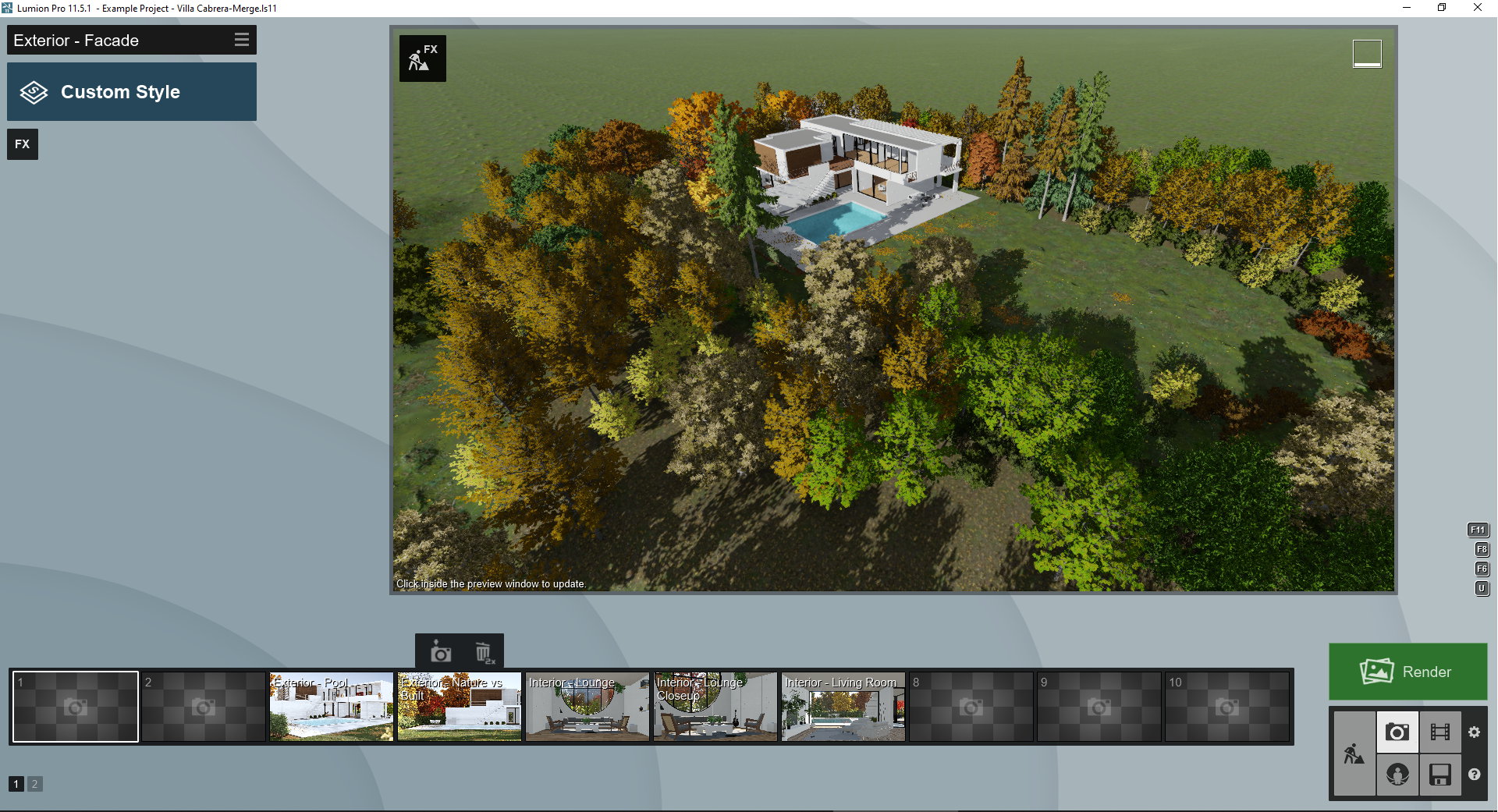 If there are, then first move the Photos to other Photo Sets, or Clips to other Clip Sets before using the Merge feature.
Notes:
The landscape is not transferred as this is usually unique to the new Project.
It's best to make sure the Project you are 'merging to' has been saved using SaveAs first so you do not overwrite a Project needed for other renderings.
Option:
If you are wanting to transfer all or almost everything, then consider saving the Project using SaveAs to a new Project name (and usually a different folder). Then, as a separate file, you can edit the Project and remove what you do not want.
See Also:
Applies To:
Lumion Pro (only) versions 11 or newer.
Earlier versions of Lumion were able to Merge but had fewer options for what could be transferred. If you need help with an earlier version of the above, then please contact us: