Lumion 11.3 and newer display a small notification at the bottom of the Welcome/Home screen when there is a newer version available.
A white triangle icon displays when there are any changes.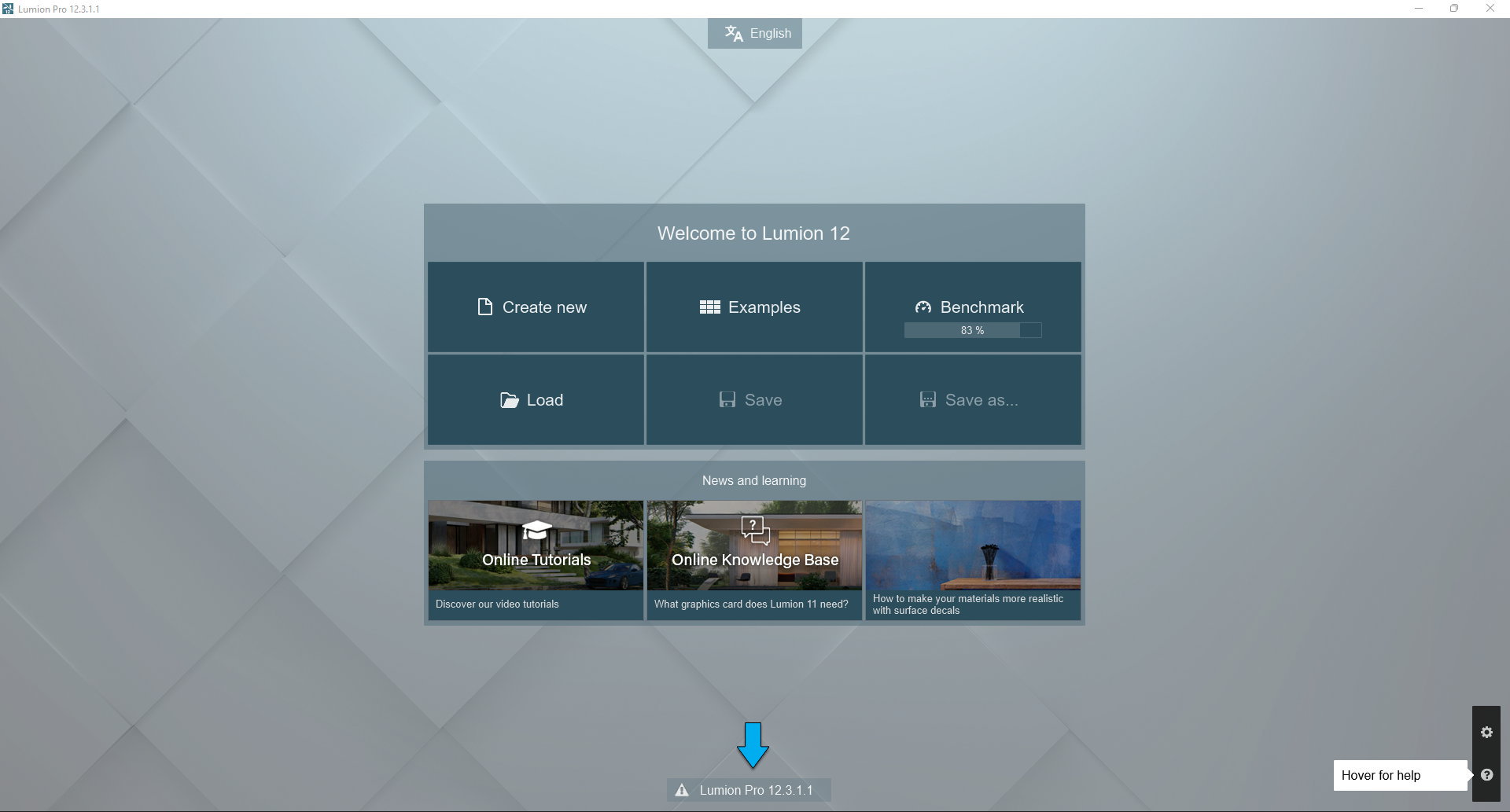 Mouse over the version notification to see if there is a new version.

We recommend keeping up-to-date with versions or version updates so that you get access to the latest features and enhancements, as well as fixes.
See the latest Everything you need to know article for your version. For example:
You can also check for news of an update or upgrade at the Lumion Website and also the Community:
Moreover, our team ensures to email users or administrators where we have contact details with a Newsletter and also a Getting Started with Lumion email when there is an update for your version.