1. Here's how
There are three different reflection types in Lumion:
Planar Reflections: Very accurate on planar surfaces but renders slowly.
Projected Reflections: Not very accurate on any surface but renders very fast.
SpeedRay Reflections (Lumion Pro only): Mostly accurate on any surface & renders fast.
1.1: Add the Reflection Effect to a Photo or a Clip to access the SpeedRay Reflections function:
Lumion 12: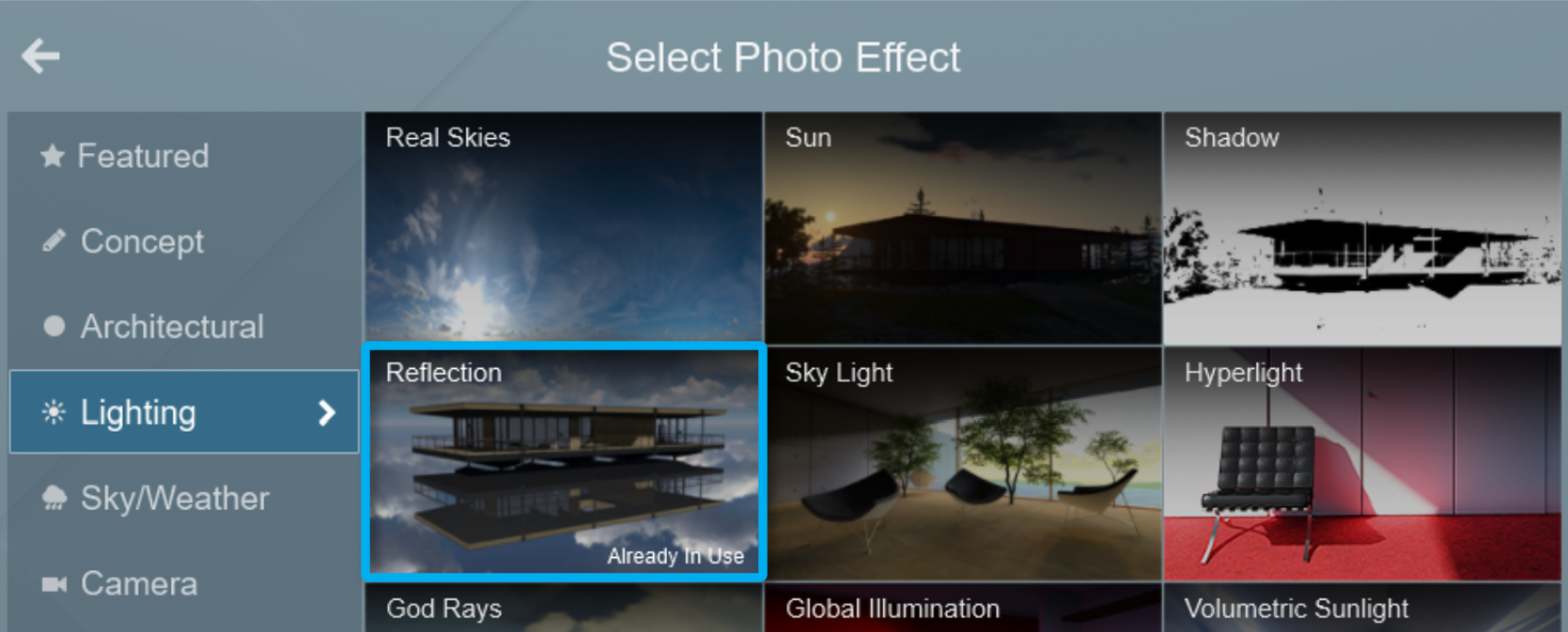 Lumion 11: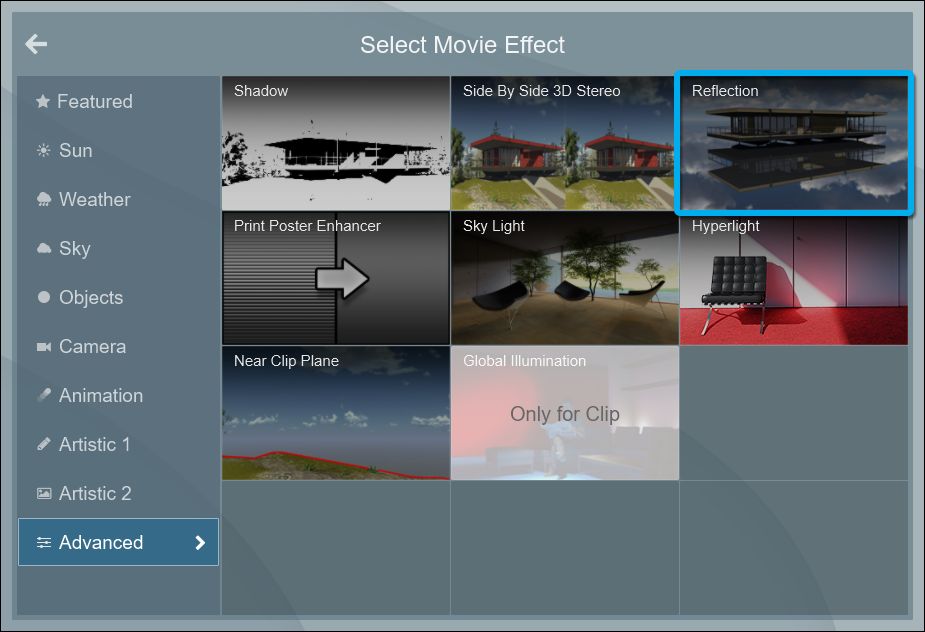 1.2: Click on the Enable button to turn SpeedRay Reflections on.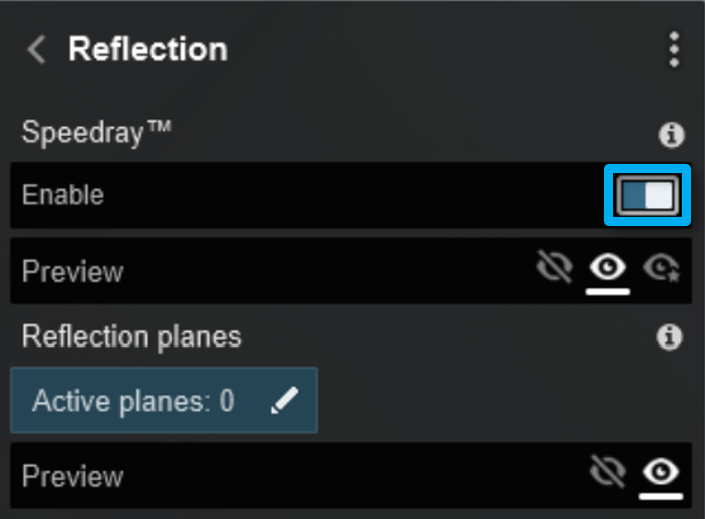 Materials with Reflectivity and Gloss will reflect the local environment. This creates a much more accurate and defined reflection on any surface. This setting is a lot faster to render than Planar Reflections in the Reflection Effect but slightly slower to render than Projected Reflections. The reflection can apply to any surface as well as to planar surfaces.
Please note that the following objects, effects and materials are not visible in SpeedRay Reflections due to technical limitations:
The Ocean.

Waterfall

,

Water

,

PureGlass

and Glass Materials.

Fountains

,

Smoke

,

Fire

and

Fog

objects.
Built-in Lumion

Water Planes

.

OmniShadows

.

Lens Flares

.

SpeedRay Reflections

or reflections from other Reflection Planes.
You do not need to add any planar surfaces to enable this reflection type to work - just include the effect and turn on the setting. Any surfaces selected for Planar Reflections will continue to be rendered as fully Planar Reflections, even if SpeedRay Reflections are turned on.

Please note that SpeedRay Reflections can only reflect what is visible on the screen. If a reflective material is facing an area outside the field of view of the camera, the least accurate reflection type, i.e. Projected Reflections will be blended in.
See also: