1. Check the system requirements
1.1: Please click on the version link below to make sure that your PC specifications meet or exceed the minimum system requirements:
2. Install the latest driver software for your graphics card
2.1: Lumion 2023 has a hard requirement for recent graphics card drivers in order to start:
NVIDIA: At least version 528.49 (Released on 8 February /2023)
AMD: At least version 22.11.2 (Released on 8 December 2022) - Note that we only recommend Adrenalin drivers.
2.2: Lumion 12.5 and earlier requires the following minimum driver versions or newer:
NVIDIA: Version 416.16 or newer.
AMD: Version 18.8.2 or newer.
For optimal performance, please install the latest driver software for your graphics card and then restart your PC:


2.3: Important: Nvidia drivers released after the 13th of October 2022 had displayed unwanted behavior in Lumion (versions 522.25, 522.30, 526.47), since resolved for driver 528.02 and newer. For more information, please visit:
If you do not know what graphics card your PC has, click here to open a guide which explains how to find out.
3. Install all available Windows updates
3.1: Please install all Windows updates (even optional updates), and verify that there are no more updates to be installed:

Go to Start -> Settings -> Update & Security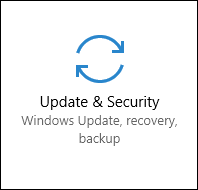 3.2: Click on the Check for updates button in the Update & Security window.

3.3: Install all available updates.
3.4: After the updates are installed, restart your computer.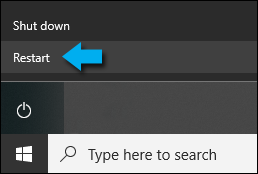 3.5: Windows 10: After the restart, click on the Windows button and select Settings -> System -> About. The Version number should be at least 20H1 or newer.
Note:
Lumion 11 and 12 require at least

Windows 10 version 1809

in order to run.
Lumion 2023 requires Windows 10 version 2004 or newer, or Windows 11 version 21H2 or newer.
Important:
Insider Preview builds of Windows are pre-release versions that are intended for testing only and can be unstable.
They are not recommended for use as a primary operating system and are not guaranteed to work with Lumion.
4. Install a newer Microsoft Visual Studio version
1. Type 'Add or remove programs' in the Windows search field in the lower-left corner of your screen and press Enter.



2. In the 'Apps & Features' window, type 'Microsoft Visual C++ 201' and press Enter.

​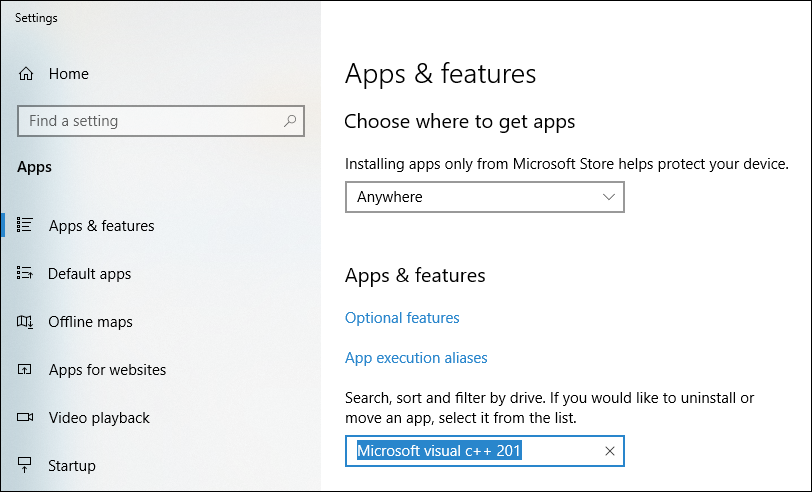 3. Then uninstall 'Microsoft Visual C++ 2015 Redistributable' and 'Microsoft Visual C++ 2017 Redistributable' if they are listed and restart the PC.

4. Run this installer after restarting the PC:
5. Hardware-accelerated GPU scheduling
Some users might benefit from a new feature that was introduced by Microsoft in the windows 10 2004
update (also known as the May 2020 update). Enabling this feature can improve render times in Lumion
11.
Requirements:
1. You should be running at least Windows 10, version 2004. To check your windows version, type in 'Winver' in the search bar on the windows taskbar and run the app.
2. Your video drivers should be updated to the most recent driver for your NVIDIA or AMD graphics card.
Or make sure you have at least drivers that are more recent than:
NVIDIA: 451.48.
AMD: 20.5.1 (Adrenalin).
See also step 2.1 above.
3. Your graphics card hardware needs to be:
NVIDIA: must be based on the Pascal architecture or newer. That is, a GTX 10xx series or newer.
AMD: must be based on the Navi architecture or newer. That is, the RX 5600(m)/5700(m) and newer.
How to enable:
If you meet the above requirements and install Lumion 11 or a newer version, this feature should be enabled automatically on installation.
When you update your graphics drivers, windows or graphics card after the Lumion 11 installation then you most likely have to enable this feature yourself.


Windows 10: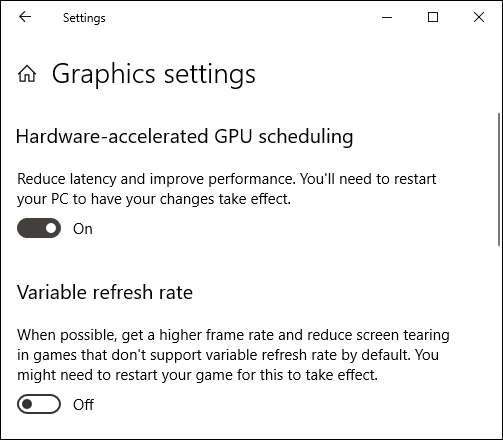 1. In Windows > Go to Settings > System > Display.
2. Scroll down to the bottom and click `Graphics Settings'.
3. In this window you can enable `Hardware-accelerated GPU scheduling`.
You need to restart your PC to apply the change.


Windows 11:


If the option is not available then it means you do not meet the three requirements.
6. What to do if you are having problems
If you are having problems after completing the steps in section 1, 2 and 3 above, please click here to create a Windows Diagnostics Report and forward it to us by clicking on the button below so that we can take a look at your system configuration.