1. Check the system requirements
1.1: Please click on the link below to make sure that your PC specifications meet or exceed the minimum system requirements:
2. Install the latest driver software for your graphics card
2.1: Please install the latest driver software for your graphics card and then restart your PC:


If you do not know what graphics card your PC has, click here to open a guide which explains how to find out.
3. Install all available Windows updates
3.1: Please install all Windows updates (even optional updates), and verify that there are no more updates to be installed:

Go to Start -> Settings -> Update & Security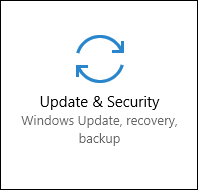 3.2: Click on the Check for updates button in the Update & Security window.

3.3: Install all available updates.
3.4: After the updates are installed, restart your computer.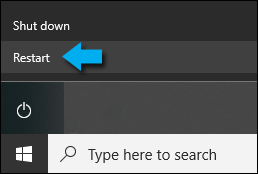 3.5: Windows 10: After the restart, click on the Windows button and select Settings -> System -> About. The Version number should be 1607 or newer.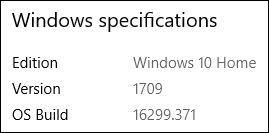 4. Install a newer Microsoft Visual Studio version
1. Type 'Add or remove programs' in the Windows search field in the lower-left corner of your screen and press Enter.



2. In the 'Apps & Features' window, type 'Microsoft Visual C++ 201' and press Enter.

​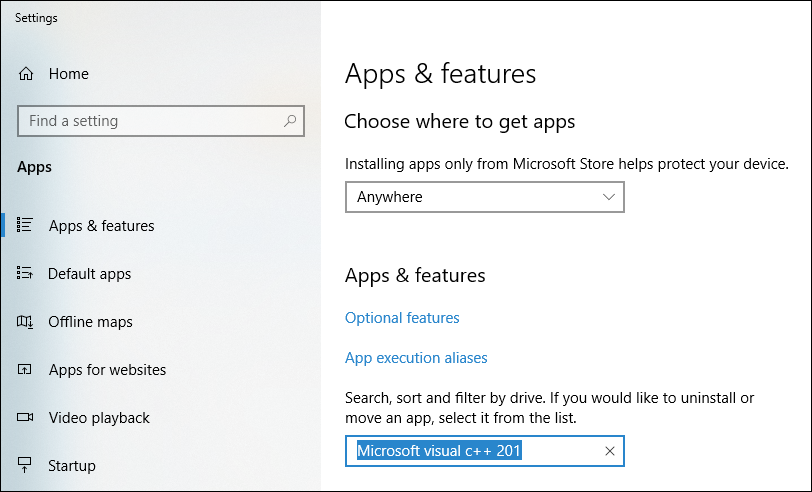 3. Then uninstall 'Microsoft Visual C++ 2015 Redistributable' and 'Microsoft Visual C++ 2017 Redistributable' if they exist and restart the PC.

4. Run this installer after restarting the PC:
5. What to do if you are having problems
If you are having problems after completing the steps in section 1, 2 and 3 above, please click here to create a Windows Diagnostics Report and forward it to us by clicking on the button below so that we can take a look at your system configuration.