1. Lumion needs a dedicated graphics card with as many PassMark points as possible


1.1: Click here to find out which dedicated graphics card your PC has got. Integrated only graphics (such as Intel HD graphics chips) are not supported.
1.2: Click here to see how many PassMark points your graphics card has got. You can also click here to use the PassMark search.
1.3: Compare your PassMark score to the scores in Section 2. Graphics card requirements to see what sort of Lumion Projects you can expect to work on.
1.4: Fast graphics cards should ideally be paired with a fast CPU (Processor). Click here for more information.
1.5: Click here to check if your power supply is suitable for your graphics card.
2. Graphics card requirements
Performance:
The following guidelines describe which graphics card and minimum PassMark points you will need based on the complexity of the Projects you expect to work on.
Graphics card memory:
The more graphics card memory is available the more details, textures, and models can be loaded, processed, and rendered by your graphics card.

You should try and aim for the best in performance along with maximizing memory.
These refer to desktop graphics cards. Similar model graphics cards for laptops have a much lower level of performance.
See Also:
Ultra Complex Projects:
For our High-end requirements.
Extreme: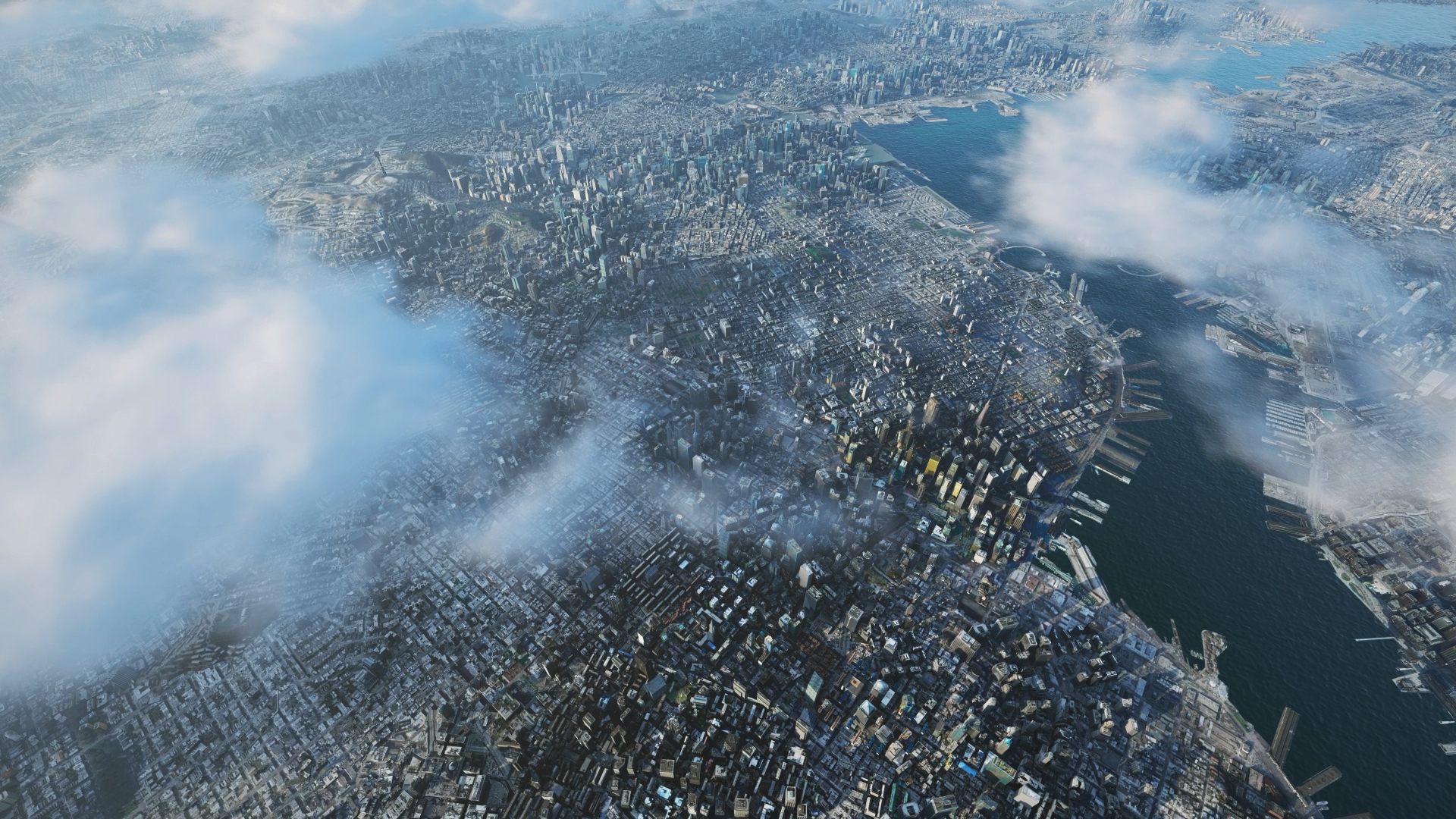 [By: Aedas, rendered by Beehive: Aedas City, featuring designs and projects by Aedas]

Large-scale: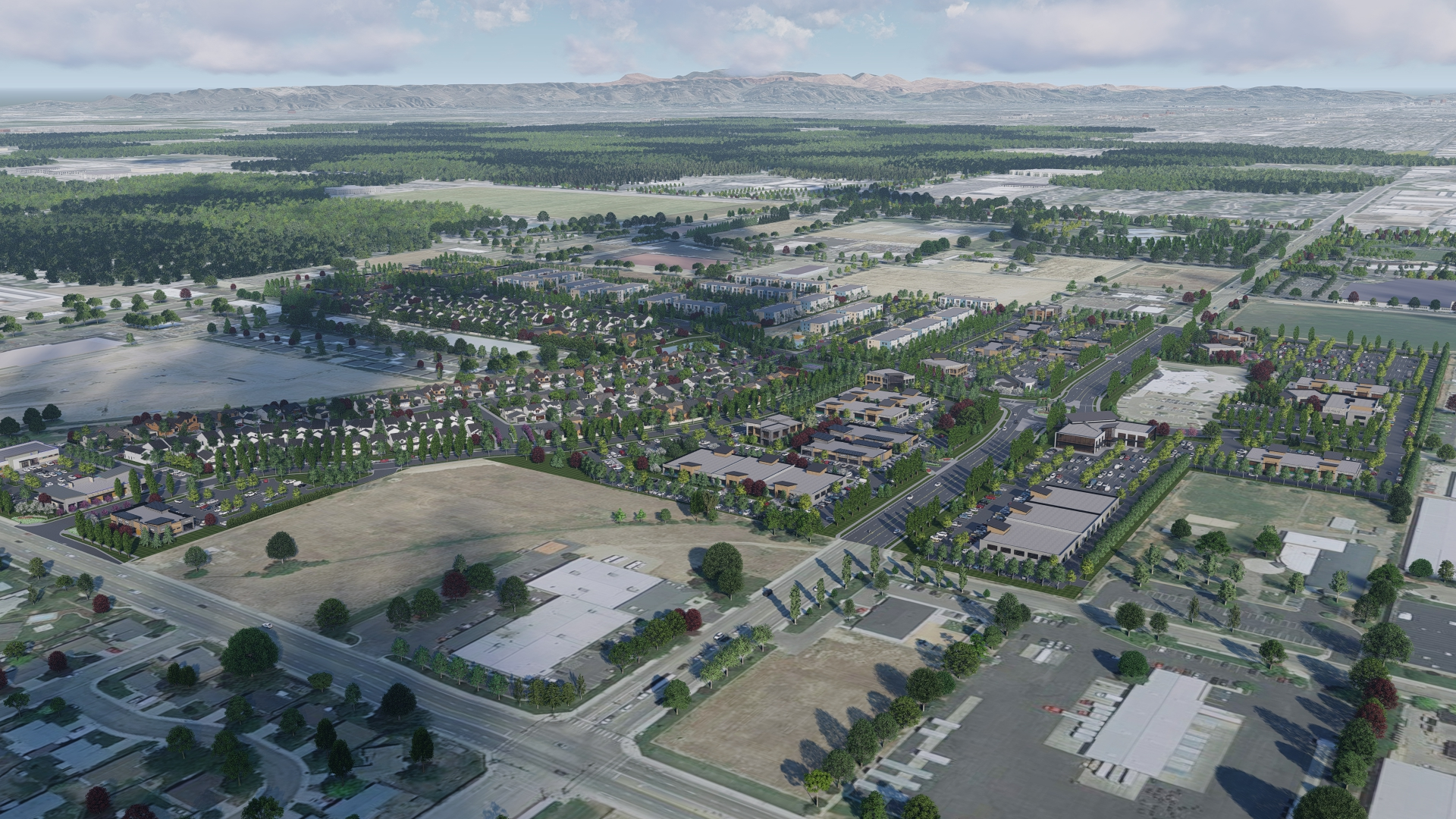 [By: Chuck B_ Edwards, Pine 43 | Large Scale Master Plan]
A detailed city, airport, or stadium.
A detailed multi-floor building with interiors made up of many models and HD textures.
A detailed landscape made with high-end Lumion features such as Fine-detail Nature and 3D Grass.


Highly-Detailed: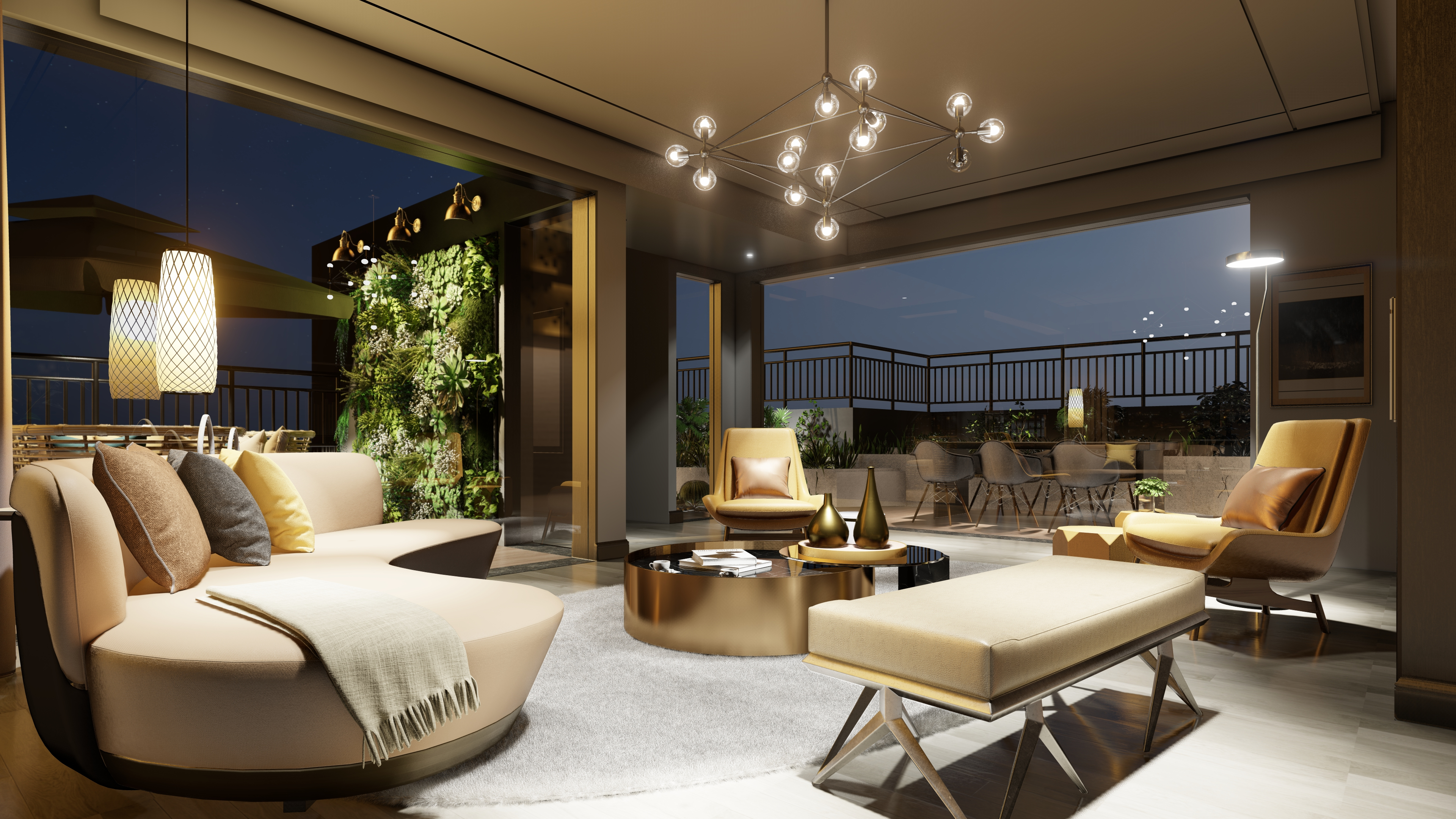 [By: GAtlamaz. Highly Detailed Interior Visualization - Night Render]
Complex Projects:
For our Recommended requirements.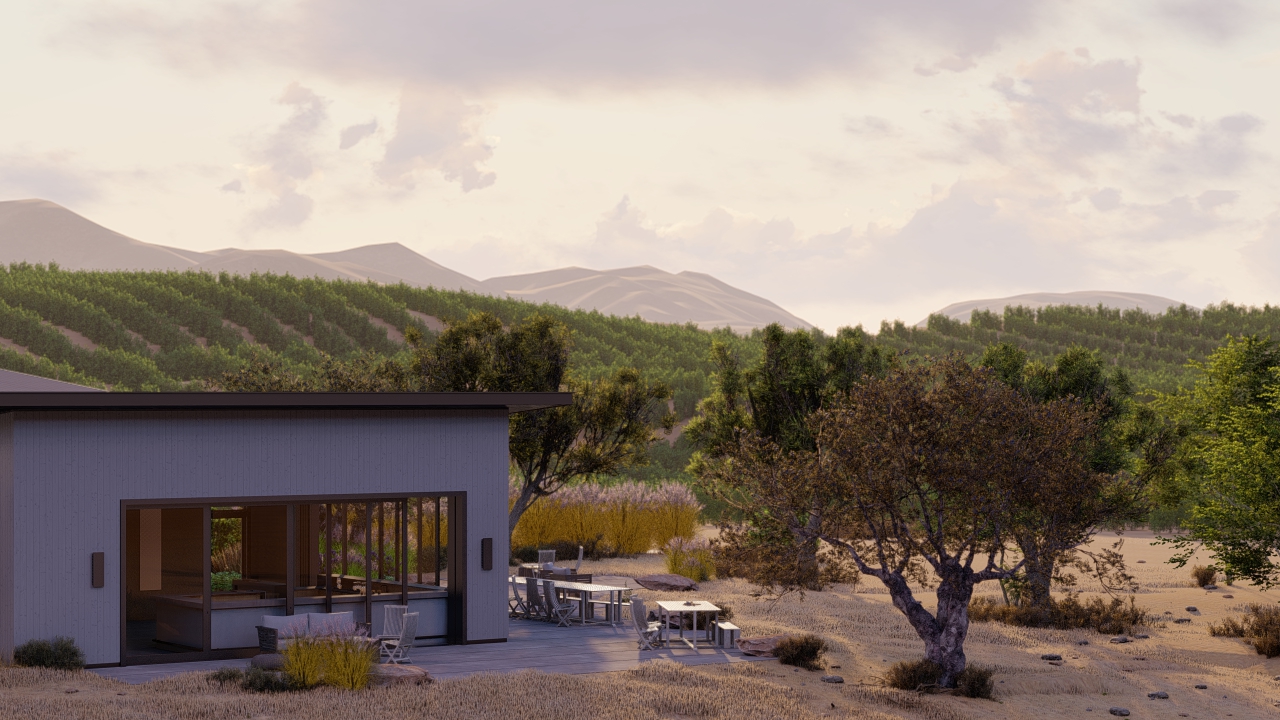 [By: Act-3D, Villa Winery, model by Ten Over Studio]
A small park or part of a city made with OpenStreetMap or other simple models.
A large home with detailed interiors made up of several models and HD textures but mostly Lumion Library content.
A single residential or commercial model with a single section of landscape using some high-end models such as Fine-detail Nature.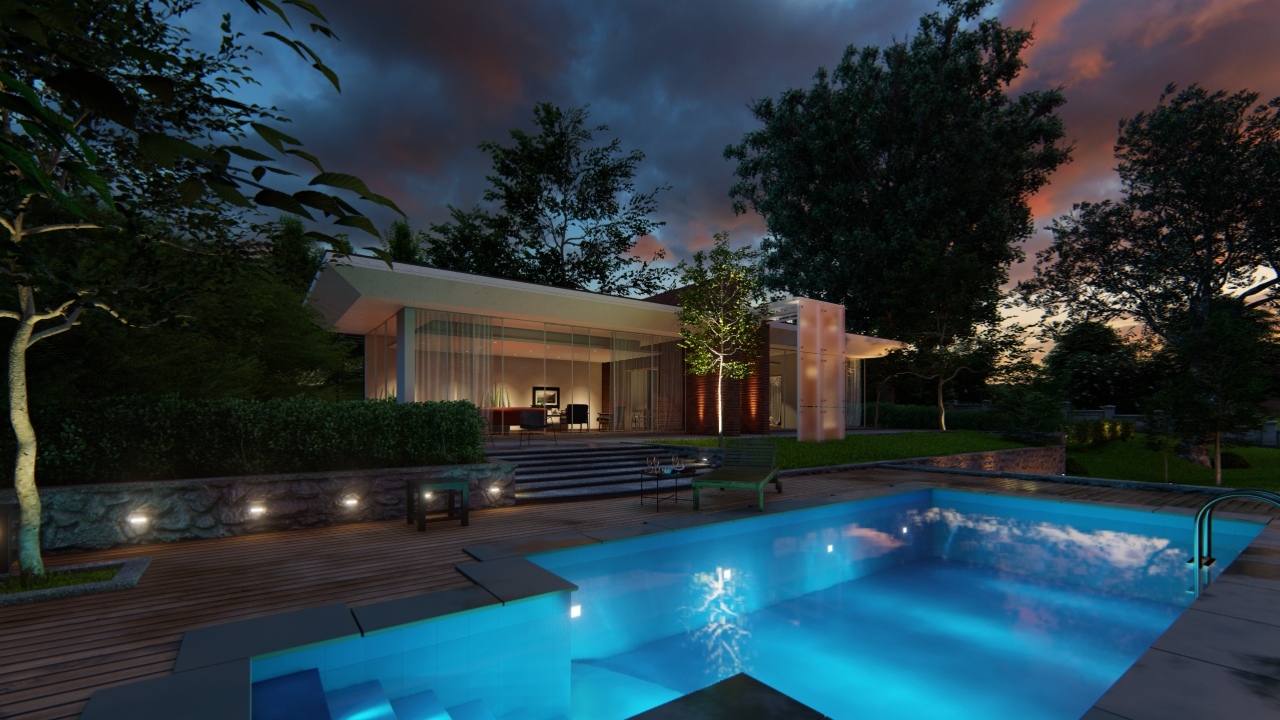 [By: Act-3D, Villa in Casale, model by Marco Caccini]
Minimum 14,000 PassMark points

.

Examples: Radeon RX 5700 XT *, Quadro RTX 4000, Quadro P6000, Quadro RTX 8000, Radeon RX 6700 XT *, GeForce RTX 2080, GeForce RTX 3060, GeForce RTX 3070, GeForce RTX 3070 Ti, Radeon PRO W6800.
8 GB+ graphics card memory.
To keep up with your graphics card, your CPU should have as high a GHz value as possible per thread and should exceed a Single-threaded CPUMark score of 2500 points or more.
Simple Projects:
For our Minimum requirements.
A small park or residential building with Lumion models and textures.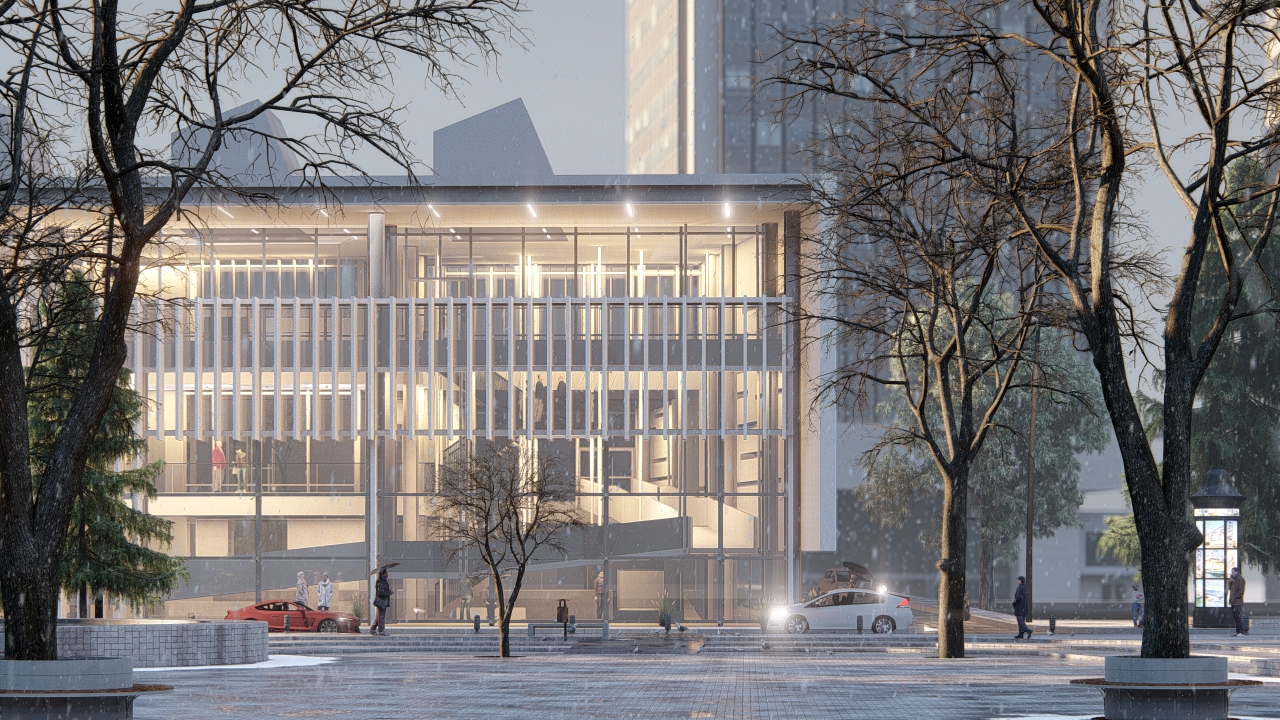 [By: Act-3D, Museum Development, model by Obra Visual]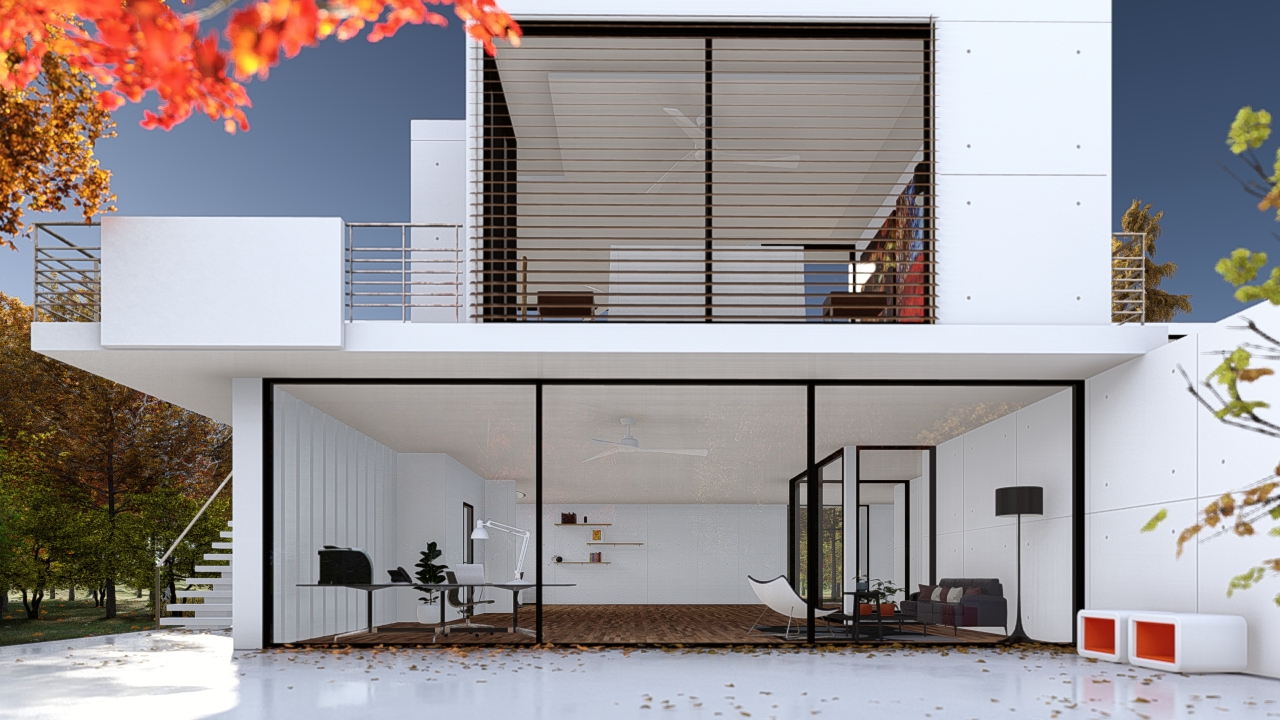 [By: Act-3D, Villa Cabrera]
Please note that this configuration would not be capable of processing Lumions' high-end features such as 3D Grass. We recommend upgrading your hardware should you find that your computer is close to these minimum requirements.
Minimum 7,000 PassMark points. Examples: Quadro P2000, Quadro K6000, Radeon R9 290, Radeon Pro W5500, Quadro M5000, GeForce GTX 1650 SUPER, Radeon RX 5600, Quadro P5000, GeForce GTX 1660 SUPER, GeForce RTX 2060, Radeon RX 5600 XT.
4 GB+ graphics card memory.
Rendering movies in 4K resolution (3840x2160 pixels) requires a minimum of 6GB graphics card memory.
The CPU should have as high a GHz value as possible per thread and should exceed a Single-threaded CPUMark score of 2000 points or more.
* Some but not all of the AMD 6000 series cards may have a driver issue with certain objects in Lumion and result in problems until the drivers are updated (as of 26 August 2021).
Compare Your Projects to work out how complex they are and the hardware needed:
How much Memory?
More graphics memory allows you to create and work on Projects of more complexity, and include more textures with higher resolution. It will also help with the overall performance of the Project.

What is Important?
Graphics card performance is the key criteria then the amount of memory.
3. What is the difference between gaming-based graphics cards and professional/workstation graphics cards for Lumion?
NVIDIA GeForce and AMD Radeon cards can render gaming-based 3D graphics very fast.

Examples include: NVIDIA

RTX 3070 8GB, NVIDIA RTX 3080 10GB, NVIDIA RTX 3090 24GB, AMD Radeon 5700 XT 8GB, AMD Radeon 6700 XT 12GB, AMD Radeon 6900 XT 16GB.



NVIDIA Quadro, NVIDIA RTX A series, and AMD Radeon Pro cards, often referred to as professional or workstation cards, may sometimes have more memory and can calculate and render lines and fills very fast in CAD software. They also often include certified drivers for specific CAD software but could be more expensive.

Examples include: NVIDIA

RTX A5000 24GB,

NVIDIA RTX A6000 48 GB, NVIDIA Quadro RTX 6000 24GB, AMD Radeon Pro W6800 32 GB.
Many of our customers use consumer (game-based) graphics cards when working in both Lumion and in their CAD software. Although there are slight differences between consumer and pro/workstation graphics cards, the consumer cards work fine in CAD software.
If you need to choose between a more expensive pro/workstation card and a less expensive consumer card with the same PassMark points, then the consumer graphics card is usually a good choice.
For every purchasing decision, always consult with a hardware professional for your computers' specific requirements.
4. Multiple graphics cards (SLI/Crossfire), NVLink and graphics cards with more than 1 GPU
4.1: Multiple graphics cards (in NVIDIA SLI, NVIDIA NVLink, or AMD Crossfire configuration) will not boost the performance or render speed in Lumion. Lumion will only use the graphics card that is connected to the monitor that the Lumion window starts on.
4.2: Some of our users make use of two graphics cards connected to two different monitors. That way, you can use Lumion on one monitor/graphics card while the other monitor/graphics card is used for other software. This arrangement tends to have a negligible impact on performance.
Note that if other software is running which demands a lot from the computers' CPU, then this may result in extended render times as the computers' max performance will be split between many programs.
4.3: Note that NVIDIA have discontinued support for the SLI bridge. NVLink is available but is currently limited only for the GeForce RTX 3090, RTX A6000, and RTX A5000 and newer. It is not compatible with the bridges from the 20-Series and Quadro RTX cards.
5. External Graphics Card Units (eGPU)
Please see this article:
6. Docking stations
Docking stations (for example the Dell D6000) are not officially supported and we cannot guarantee that Lumion will work as expected.
7. Graphics cards for Dell & HP workstations
Please see Section 4 in this article regarding some power supplies in Dell and HP computers:
8. AMD NAVI graphics cards need the latest driver
If you have an AMD Navi graphics card, you should use the very latest AMD driver (from 1st of April 2020 or newer).
See also: