1. How do you contact us or a Lumion partner if you need support?
You can get support by clicking on the Contact Us button on the Support & Learning page:
Important: The old Lumion forum will be closing in early April 2020 and it will no longer be possible to get support there.
If you have an unresolved issue at the old forum, please click on the button above to contact us.
2. How do you register your License Key to access the old forum?
2.1: If you want to access the old forum before it closes in early April 2020, please follow these instructions to see how to create a Lumion Support Center account if you do not already have one.
2.2: Please copy your Lumion License Key from the latest Getting started with Lumion email that we have sent you. Please follow these instructions if you can't find the email: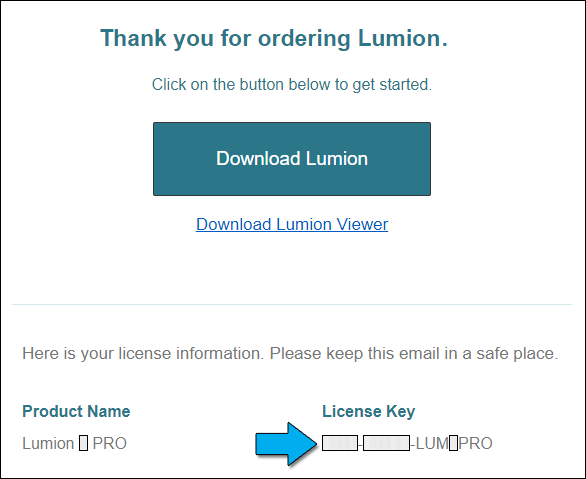 2.3: Click here to go to your Lumion Support Center profile page and paste your Lumion License Key into the Register a license text field. Then click on the Register button. If you are working for a company, you can use 1 License Key for all of your staff members.


2.4: Your Lumion License Key should now appear on the Registered licenses list.
Your Lumion Support Center Account and profile page will show your status as a licensed user.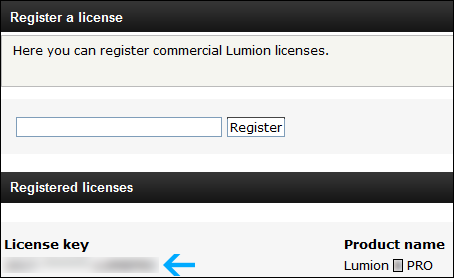 3. Search for an answer to your question
3.1: Look in the Knowledge Base.
3.2: Look at the Keyboard shortcuts.
3.3: Use the Lumion Support Center search function to find an answer.
4. Post your question at the Lumion Support Center
4.1: Click here to see how to post a topic if you can't find an answer to your question.