1. Here's how
1.1: If the model name and model file location are unchanged since the last import, please click on the Objects tab followed by the Move, Rotate or Scale button in Build Mode:
1.2: Click on the small circular Object Icon of an Imported Model to select it. Use the Arrow Up and Arrow Down keys to cycle through overlapping Object Icons:

1.3: In the Object Options panel, click on the Re-Import Model button to re-import the selected model. The file name and location is displayed when the mouse cursor overlaps the Object Icon.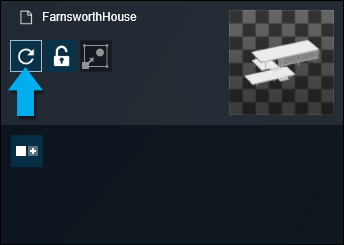 1.4: If the model name or model file location has changed, hold down the ALT key before clicking on the Re-Import Model button in step 1.3 to manually select the updated model file.