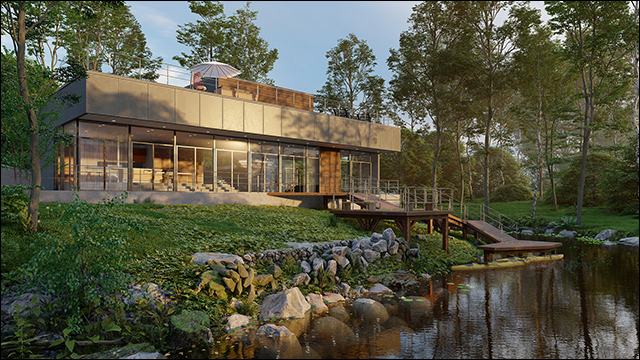 Lumion 11.0.1: Release Notes
Please note that .LS11 Project files and models saved in version 11.0.1 cannot be opened in Lumion 10.5 and older versions.
See the following article for more information on how to download the new version etc:
1. New features
.SKP files from SketchUp 2021 can now be imported in Lumion.
The Lumion LiveSync for SketchUp plug-in has been updated to support SketchUp 2021 and is available via the Extension Warehouse.
2. Resolved issues
The Orthographic View Effect is now also available in Lumion 11 (Standard).
Lumion no longer crashes if you:

Open an .LS Project file with more than 500 Spotlights. The limit has been increased significantly.
Open an .LS Project file with lots of embedded textures.
Open an .LS Project file with a file size in excess of 4 GB that was saved in version 11.0.
Move the mouse cursor to the Imported Model Library if a model has been corrupted.

Crashdump files are now uploaded correctly and will include the error.log file if available.