You can create 3D (or 2D) 360 Panoramic VR images in Lumion and then view them on the Oculus Quest 2 (only) headset.
Here's How:
After creating one or more camera views in 360 Panorama Mode: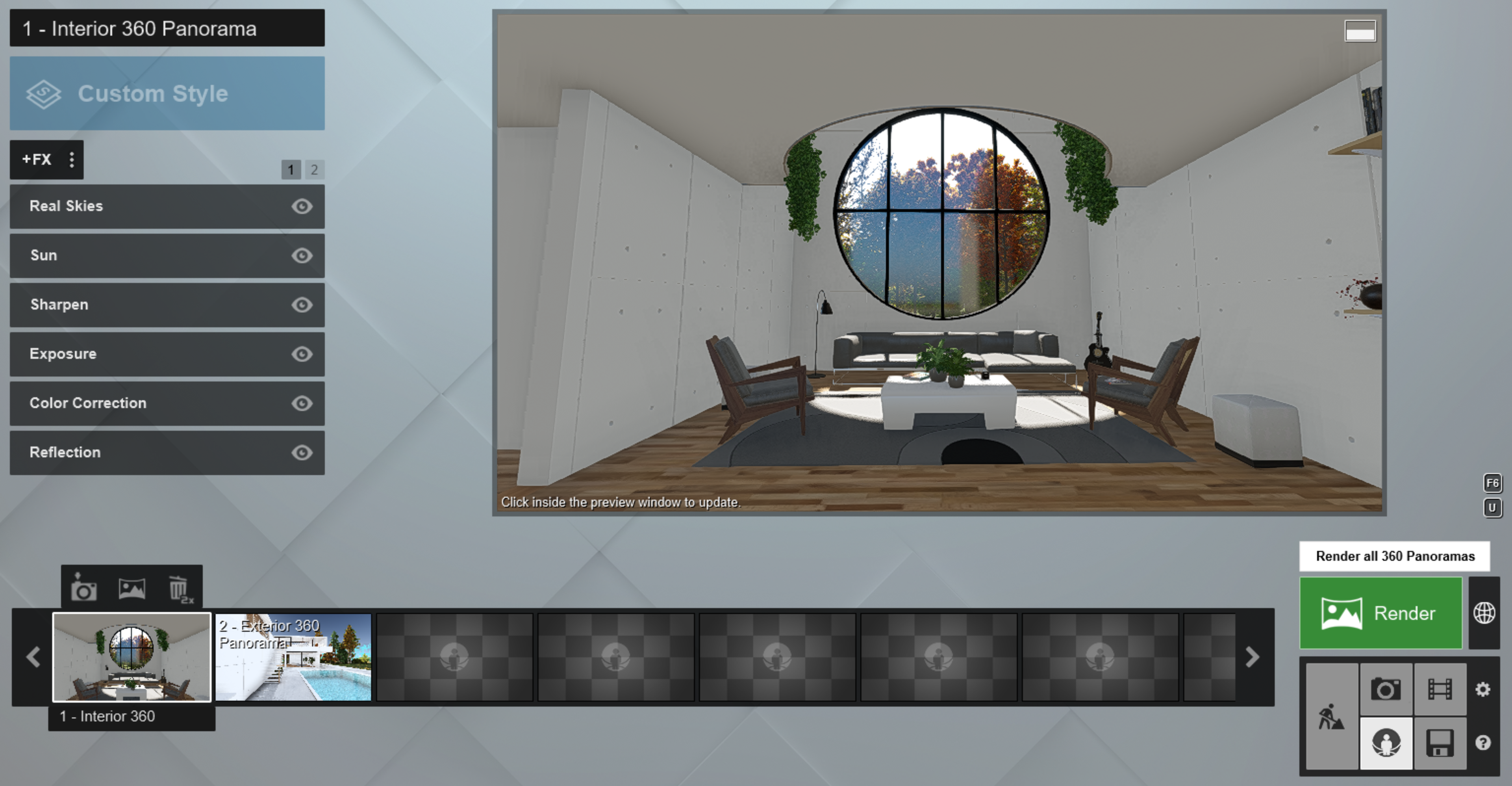 1. Go to the output options for rendering 360 Panoramas.
2. Turn On the Stereoscopic setting.
3. For Target Device select Generic Device.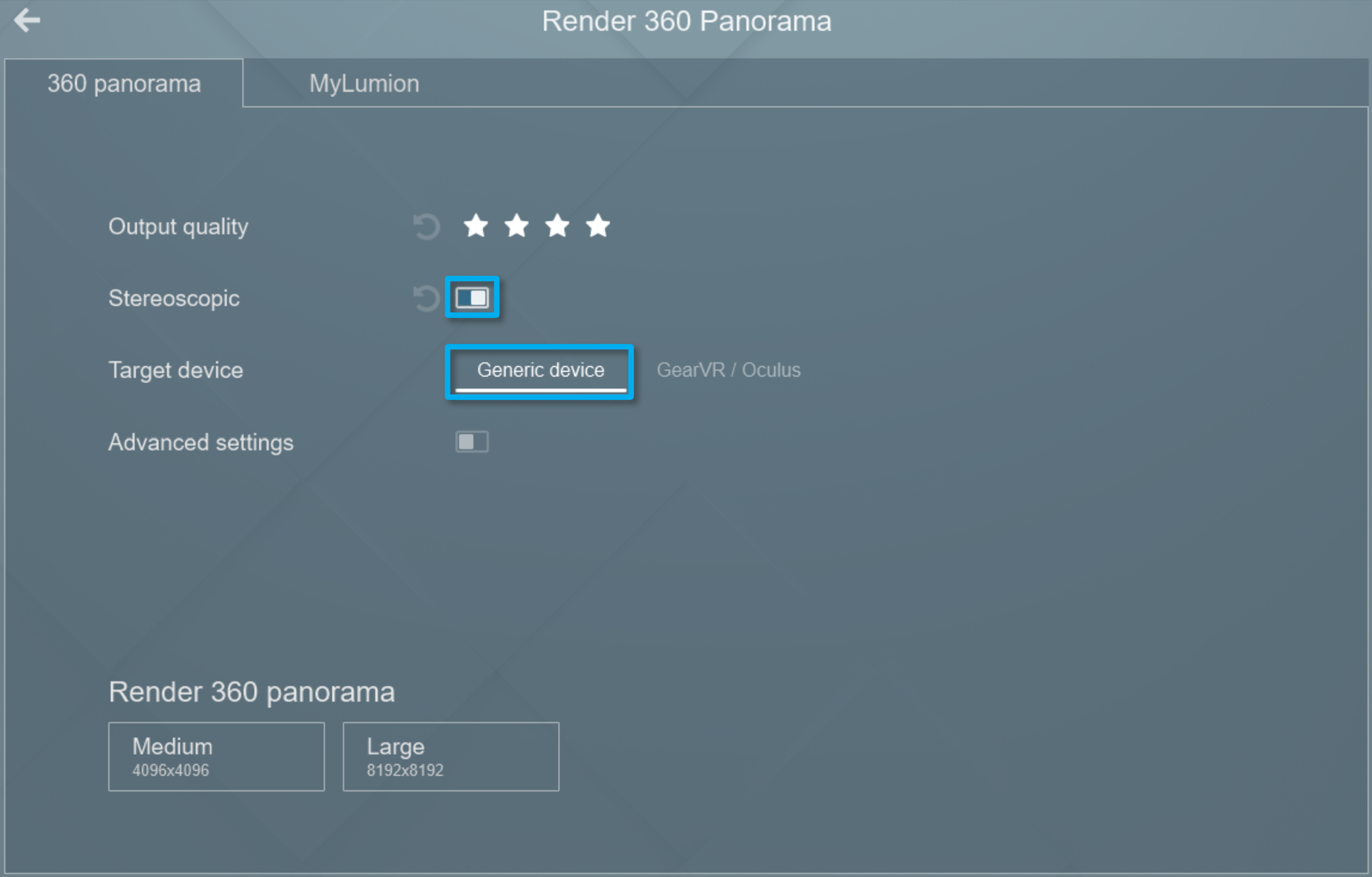 4. Select the desired resolution and make sure to save the file in .JPG format.
5. Plug in your Oculus Quest 2 headset to your PC (Note: you may have to use a USB C to USB A cable for the connection. The USB Type-C to USB Type-C cable that comes with the headset might only charge the device.)
6. Put on your Headset and you should see an 'Allow access to data'' message prompt. Select 'Allow'.
7. On your PC, go to 'This PC' and click on Quest 2 -> 'Internal shared storage' -> 'Pictures'.
8. Place your rendered 360 Stereoscopic Panorama files in the 'Pictures' folder.
9. Go to the 'TV App' on your Oculus Quest 2, and select 'Your Media'.
Your rendered images will appear in the 'TV App' and you will be able to experience them in VR.
If you render a standard Movie using the Side by Side 3D Stereo Effect for a 3D stereoscopic video (not VR video) then the same steps are needed.
If you turn Advanced settings on, you can adjust the Horizontal Slices value (a quality setting that also has a big impact on render times).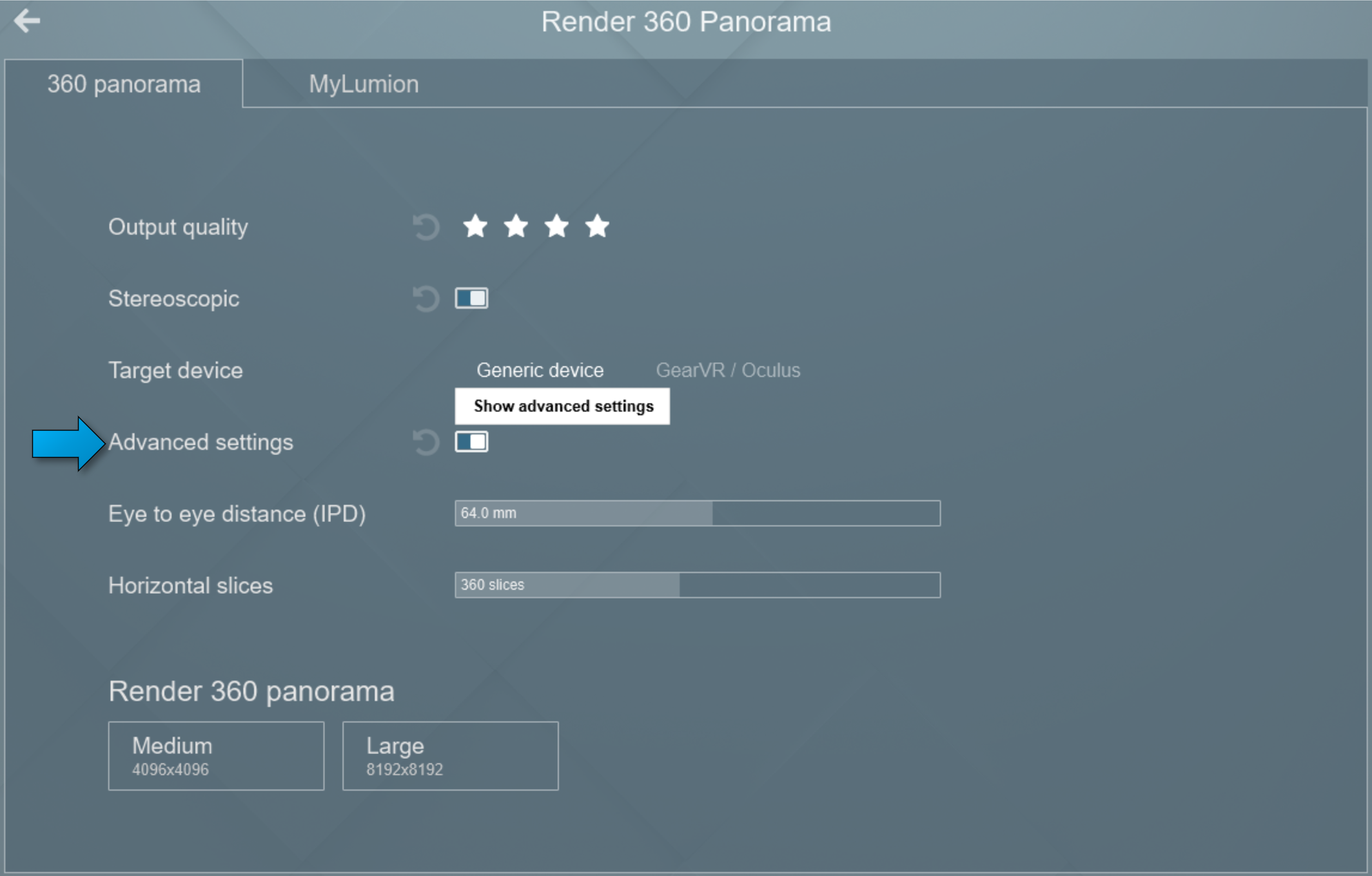 For more information on these settings see our article:
See Also:
Applicable To:
Lumion V6 and newer (interface may differ).