Lumion Accounts are your one-stop access point to all Lumion services.
Registering a valid Lumion License Key in your Lumion Account will allow you to benefit from the following services:
Ability to download Lumion.
Access to fast, free, and friendly technical support to help you get the best out of Lumion.
Overview of the License Keys that you have registered with your Lumion Account.
Access to the exclusive Lumion Community where you can discuss all things Lumion with other users. Such as best practices, effect stacks, constructive rendering feedback, challenges & contents, etc.
Ability to download free Lumion Models, Materials, Effect Stacks, and much more at the Lumion Community forum.
A Lumion Account is only created by you when following the steps in this article.
To set up a Lumion Account:
1. Simply click on the button below:
2. Click on Create an Account, and follow the instructions: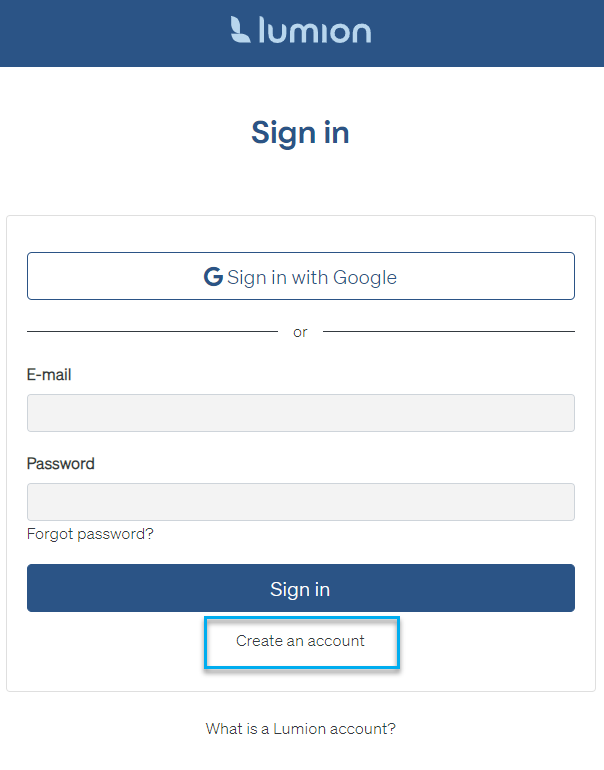 3. Your License Key will be automatically registered if the email used to create the Lumion Account is the same one as the one used to order or purchase Lumion. However, if you are using a different email address, you'll need to register the License Key manually. Here's how:
 See Also: