To get access to all pages and support services, you will need a Lumion Account with a registered License Key.
1. License Keys are automatically registered if the email used to create the Lumion Account is the same one used to order or purchase Lumion.
However, if you are using a different email address to create the Lumion Account, you will need to register the License Key manually. It is easy to do and usually only takes a few seconds to complete.
2. Copy your License Key number from your Getting started with Lumion email:
3. Go to your Lumion Account page:
If you do not yet have a Lumion Account, please click here to create one.
4. Click on License Keys: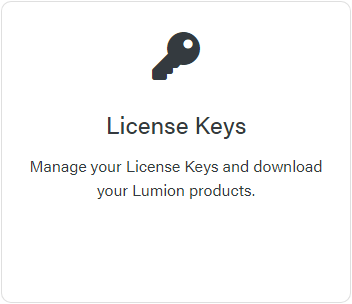 5. Click on 'Register a License Key':

6. Paste the Lumion License Key from your Getting started with Lumion email and click the Register Key: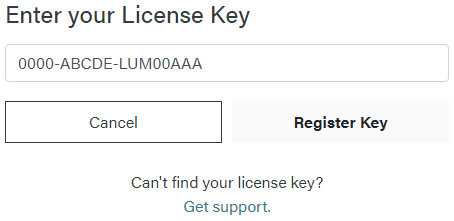 7. Click the 'View More' button:

8. All set! Your License Key is stored in your Lumion Account and you can download Lumion onto any of your computers:

See also: