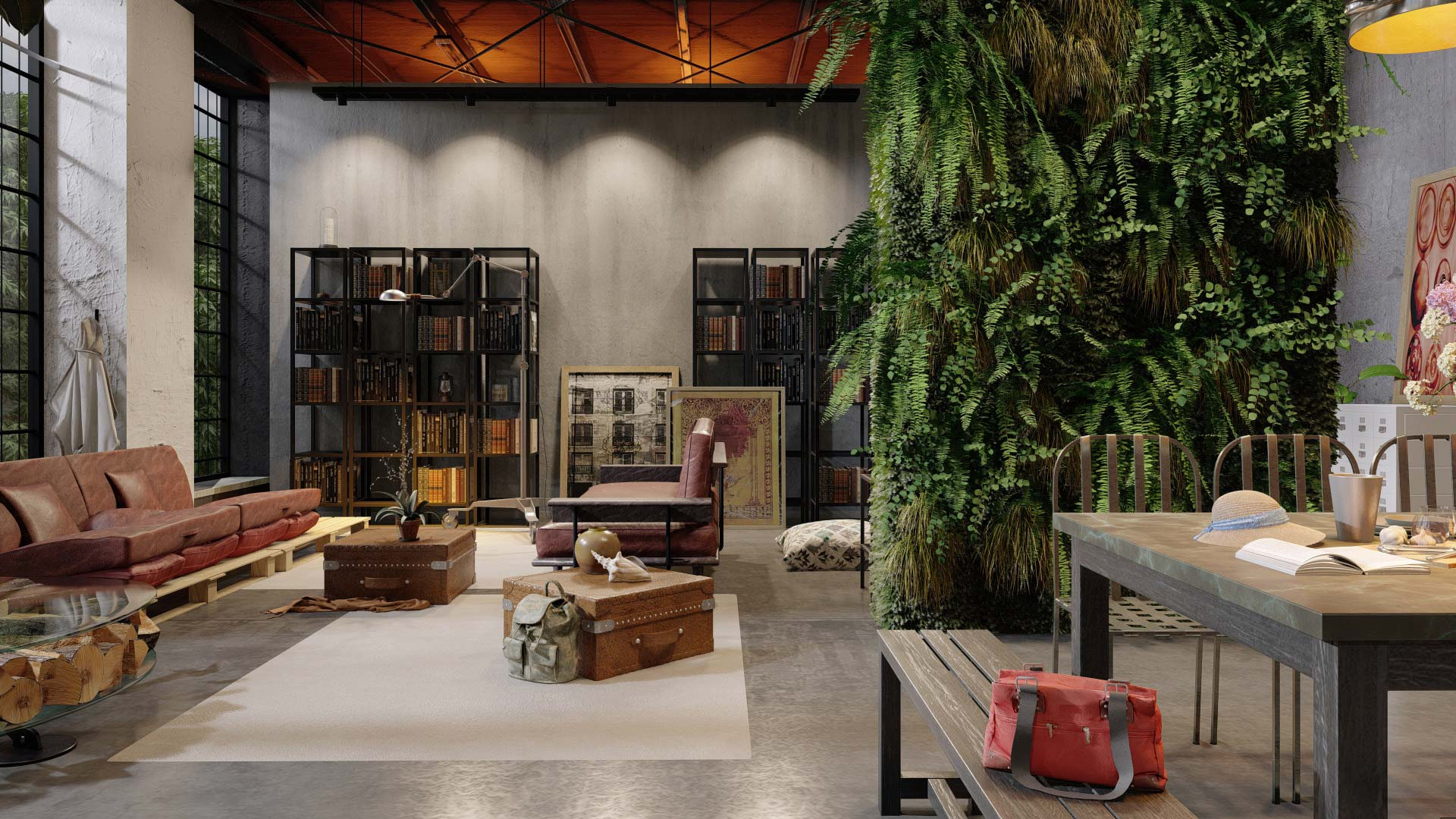 C. Learning to use Keyboard Shortcuts
D. Learn from our Video and Blog Tutorials
E. Making use of the extensive Knowledge Base
G. Access our Resources section
H. Learning and Practicing the art of Visualization and Rendering
There are varied ways for you to learn Lumion.
We believe that you can learn to master Lumion easily and quickly. Mastering rendering for visualization is both an art and skill learned from doing and applying creativity.
You know your design, client, subject, and visualization outcomes. Let Lumion put those together for you as you learn and practice the features, skills, and techniques.
Lumion simplicity makes it easy to be proficient. You can do so by both self-learning and following the guides and tutorials that we have. And by accessing our extensive, helpful Support channel.
If you need or are more used to formal, instructor-led training:
We do not keep a list of training organizations. You are welcome to contact our

Partner in your region

to see if they know of someone who provides training.
We do not have anything like an A to Z training guide. But do have comprehensive self-learning video tutorials and an extensive, useful Knowledge Base.
And above all, an accessible Support channel and helpful Lumion Community.


Getting Underway
Here are some suggestions to help you with learning Lumion.
A. Built-In Tutorials
You can first start to learn Lumion by either play and practice and/or by using the Built-In Tutorials.
1. From the Welcome to Lumion screen, click on Create New: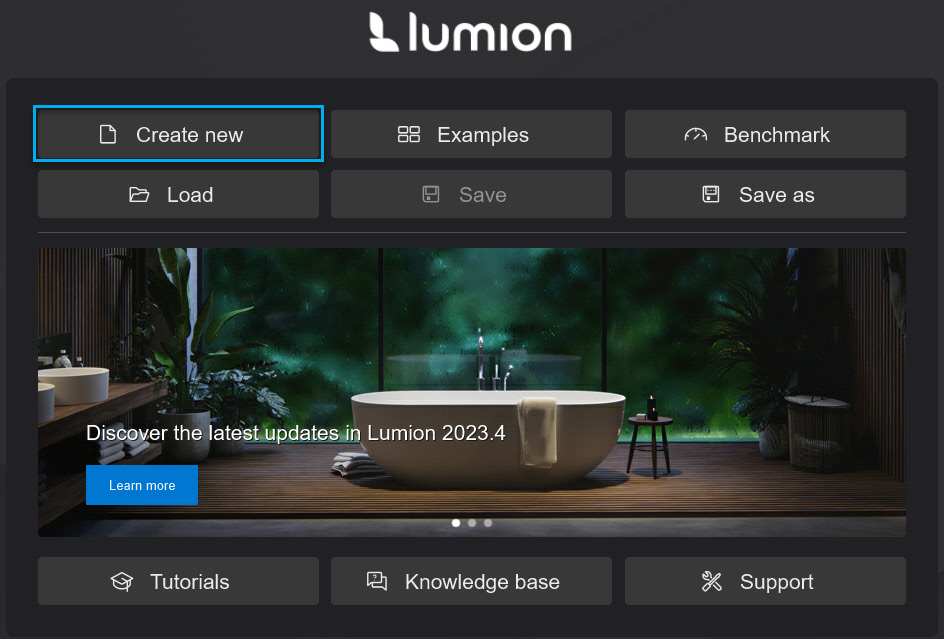 2. Click on Plain Environment: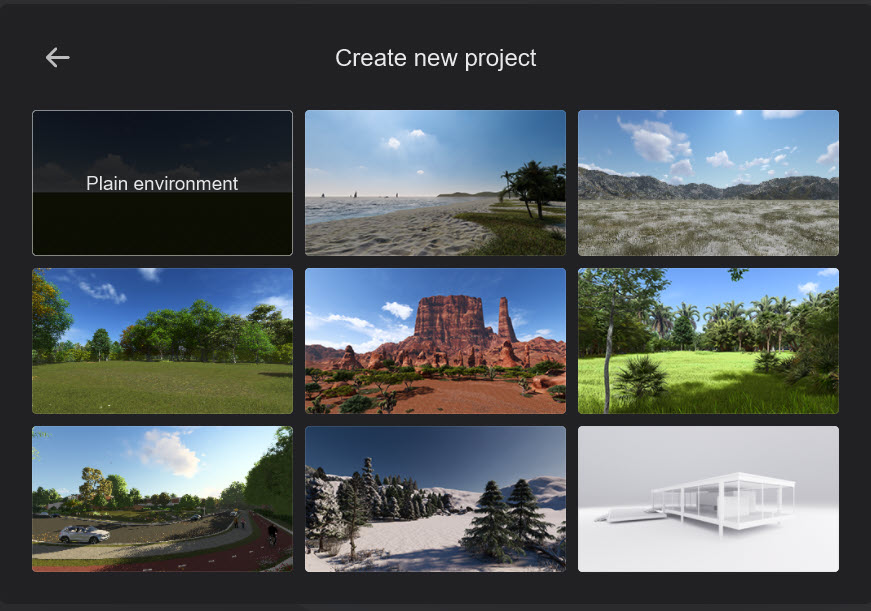 3. You are now in Build Mode for adding content such as your design model to the 3D world of Lumion.
4. Click on the ? (questionmark) button to begin your Built-In Tutorial journey: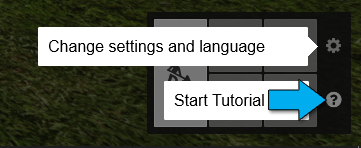 The Built-In Tutorials:
These currently include learning the basics:

Build Mode

:

Photo Mode

:
Movie Mode:

Tutorial 1: Camera Control

Tutorial 2: Object Placement

Tutorial 1: Photo Basics
Tutorial 1:Movie Basics
B. Using the Example Projects
We have nine (9) Example Projects that you can open and learn from.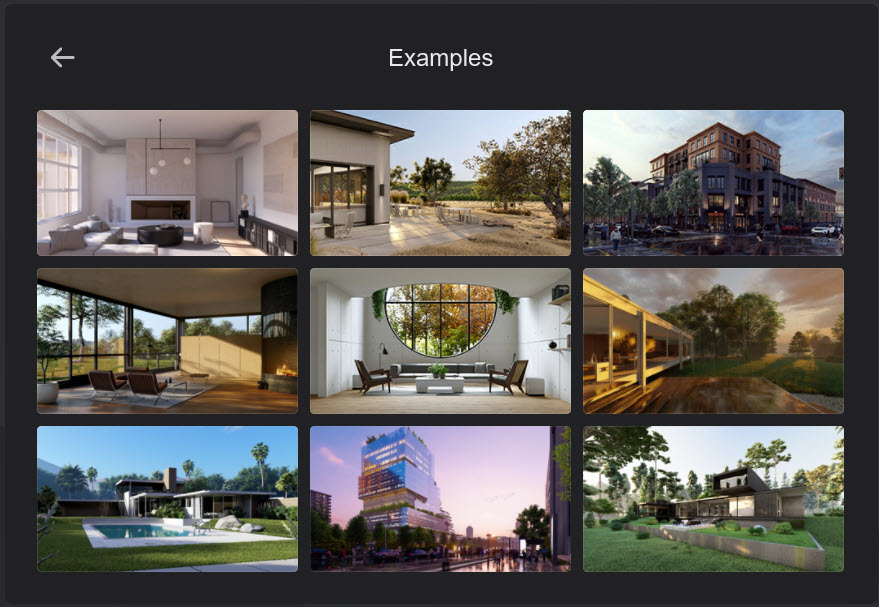 Load each of the Example Projects to see how the Scene is put together and how the different Modes provide easy tools for making static renders, animations, and 360 Panoramas.
In Photo Mode learn how easy it is to render by simply clicking on the Render button.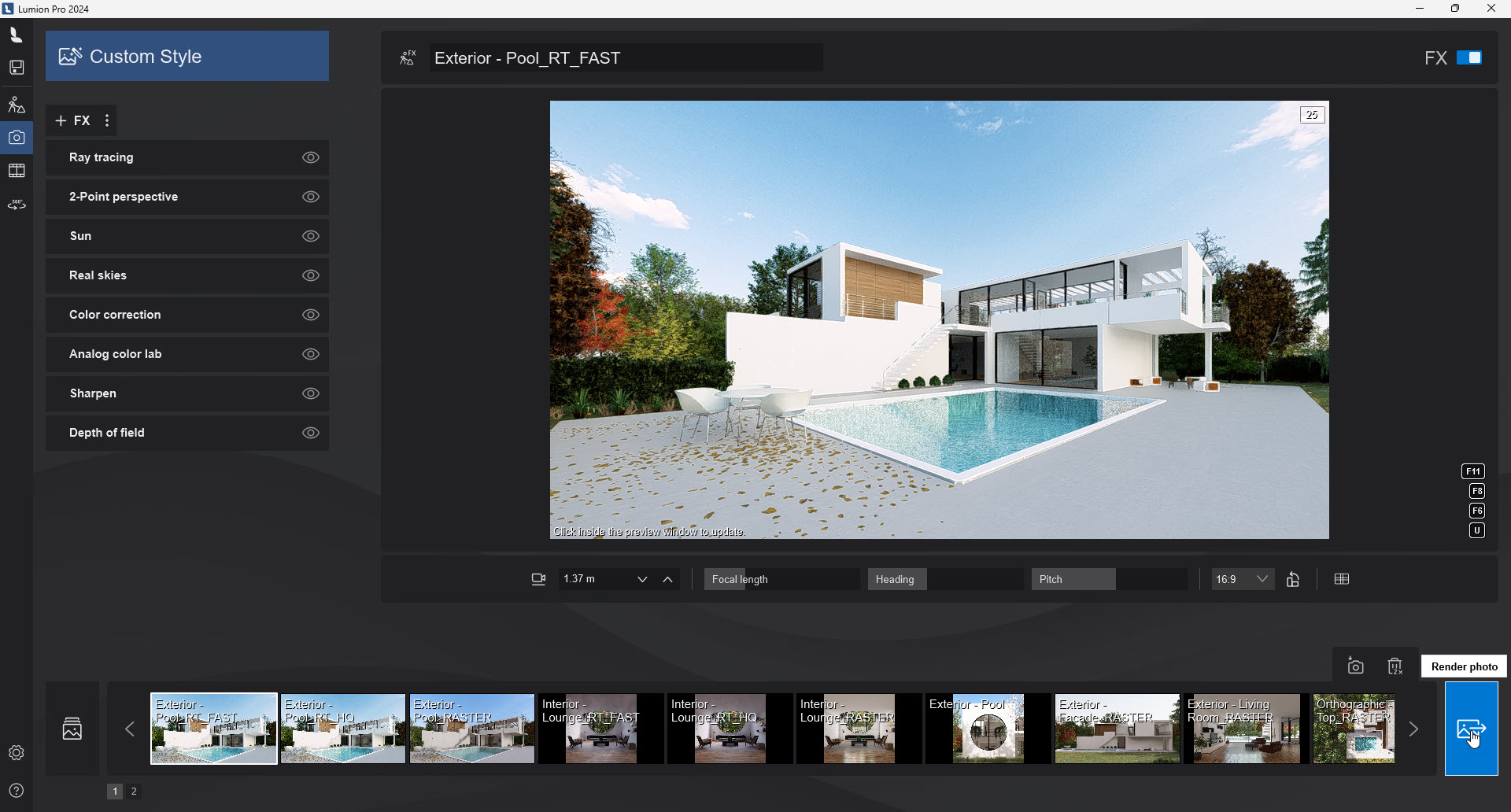 Note the layout and placement of objects. Note the use of Effects, both Custom Effects and the use of Styles in the Effect Stack to control how the final render will look.
You can even make use of them in your own Projects by using them as templates (excluding the design model), or as a layout, or for re-using the Effects Stacks.
C. Learning to use Keyboard Shortcuts
It's always good to learn some of the ways to use the keyboard for shortcuts and for navigation. Lumion makes extensive use of the keyboard to make things quicker for you.
D. Learn from our Video and Blog Tutorials
There is an extensive range of video tutorials covering all aspects of Lumion. Here is a suggested starting point. These videos provide a walkthrough of the key features starting from an empty Scene to making a render:
Video Tutorials Section: Lumion 12 - Introduction and Tutorials
And, although now an older version, these two are useful to watch: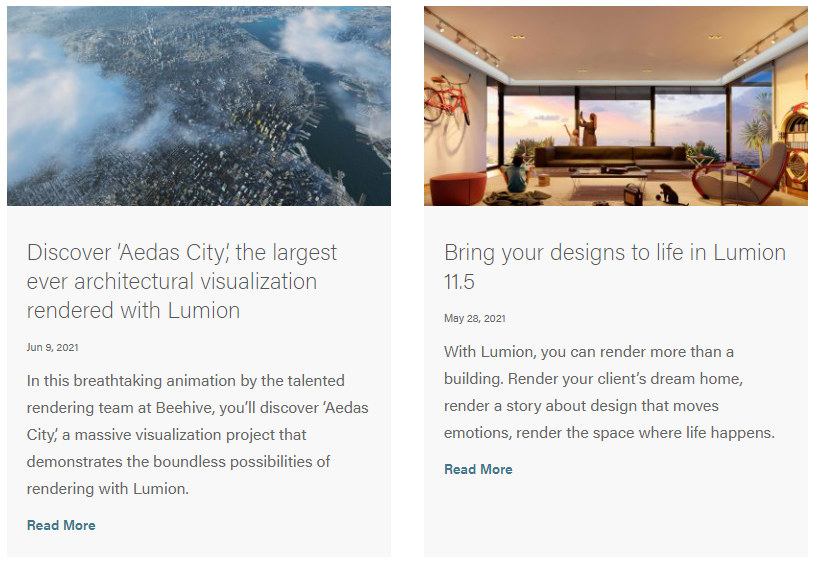 Followed by:
The other Lumion 12 - Tutorials provide you with the key new v12 features in-depth.
The other Lumion 11 - Tutorials provide you with the key new v11 features in-depth.
Include the Lumion 10 - Tutorials for an in-depth of new features in V10.
And then (although in V9) go to these for covering all the aspects and features of Lumion:
These also include three valuable Video Tutorials focused on workflows for building a Scene and creating day or night renderings.
E. Making use of the extensive Knowledge Base
You can search for topics or use the well-structured sections to find answers to common questions and problems.
Use the Knowledge Base to provide deep learning on specific features and solutions.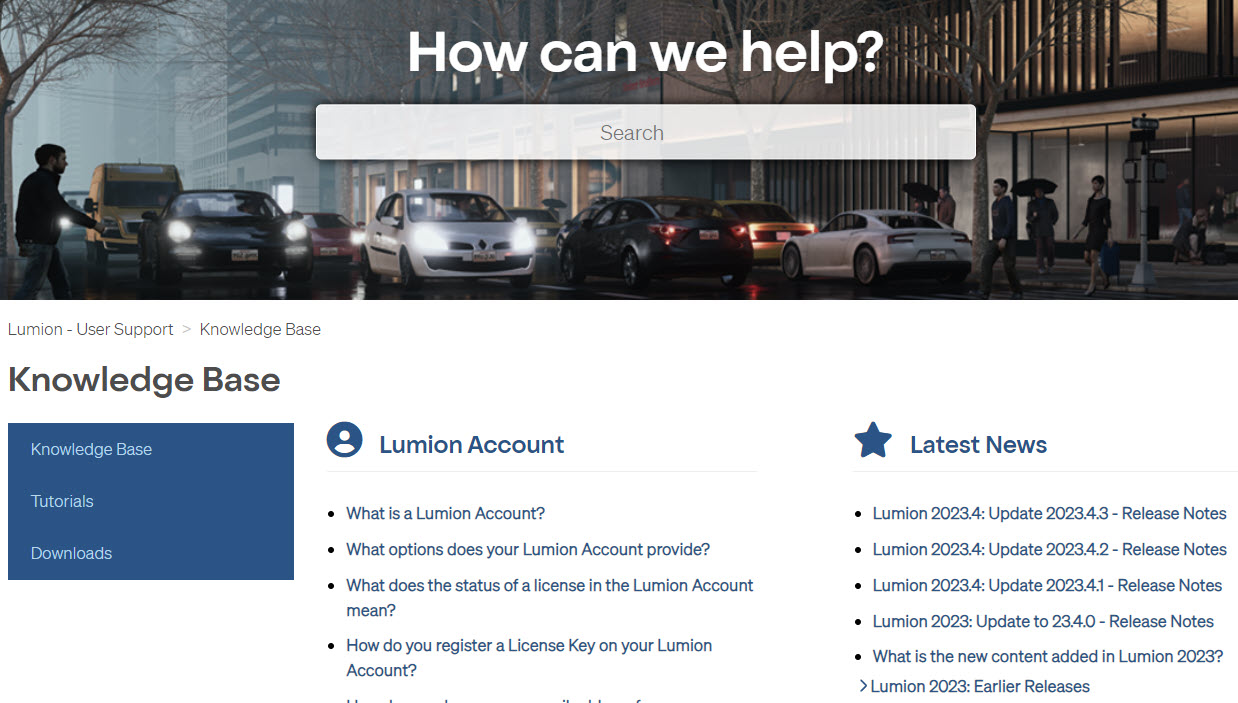 Use it also daily to locate solutions to any current issue you face. And if you have a question or any issue, big or small, contact us:
F. Access External Tutorials
You can also access some of the YouTube tutorials made by others. The following (although they are unofficial) are suggested:
G. Access our Resources section
There are some great resources including links to other resources and Lumion user resources such as Effects and sample Projects (for example, the Monishs Scene Packs).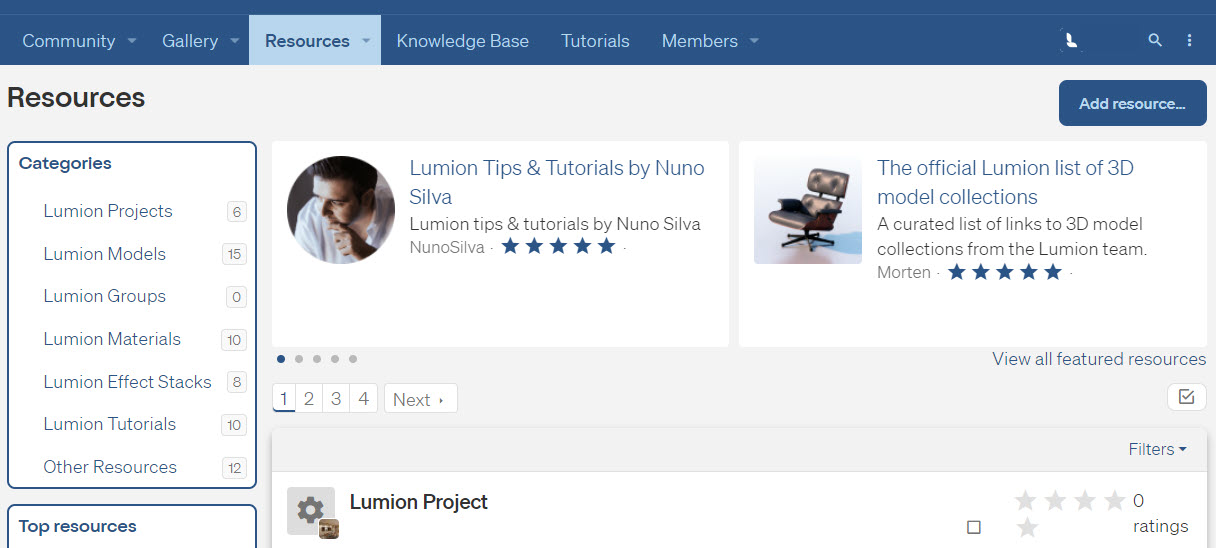 H. Learning and Practicing the art of Visualization and Rendering
What Makes a Great Render: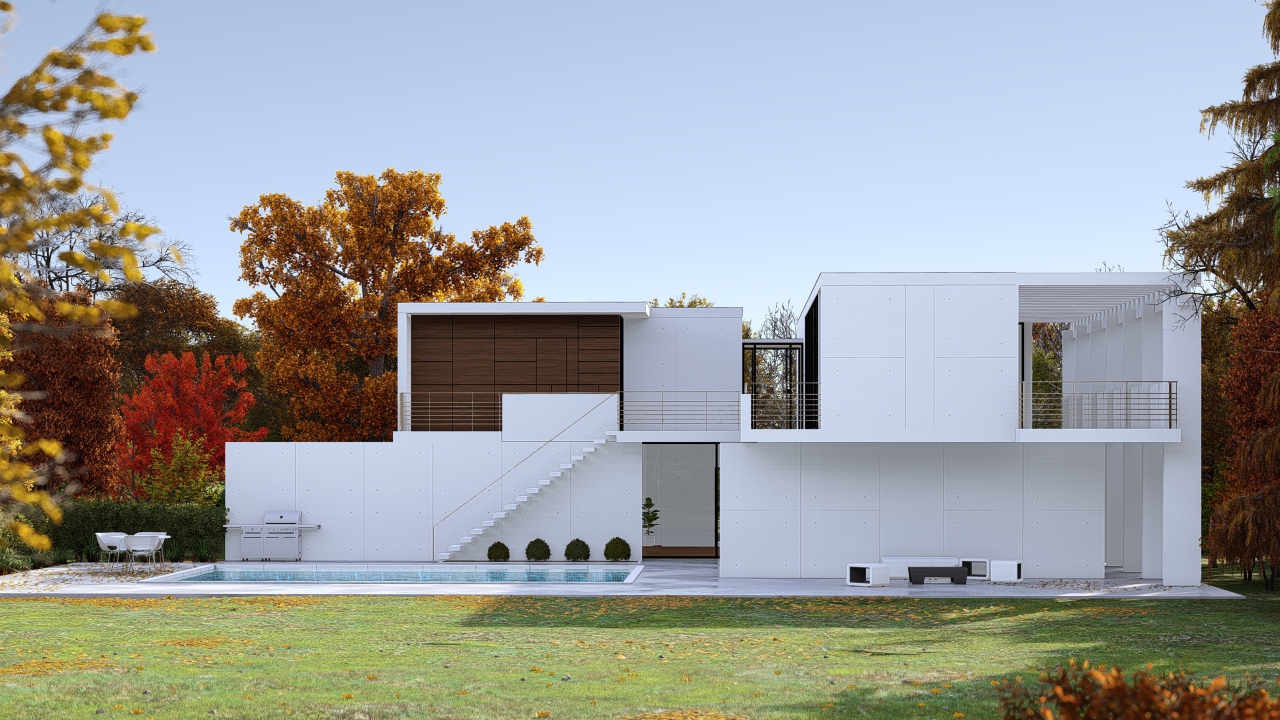 Enjoy learning and using Lumion.