If you do have a Lumion Account and it has been confirmed. And it is for an email address that you have access to.
1. Go to the Lumion Account Sign-in page.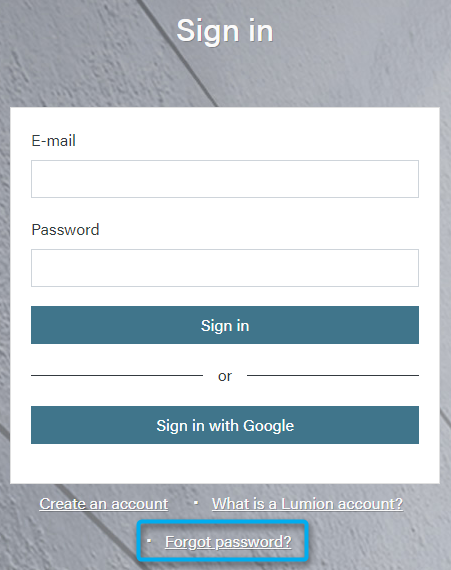 2. Click on the Forgot Password link.
3. You will receive a Password Reset email, and you can use the steps from the email to change your password.