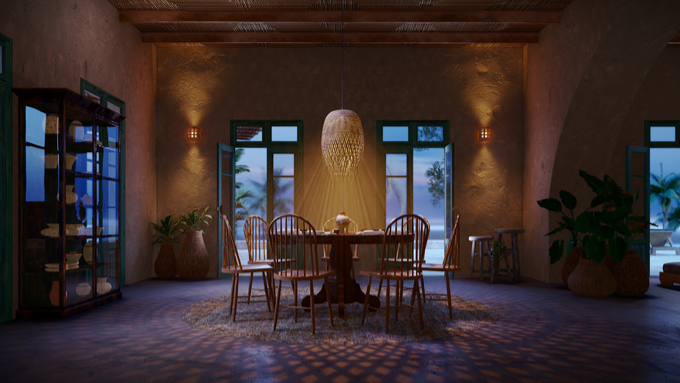 Lumion 12.0.1: Release Notes
Please note that .LS12 Project files and models saved in version 12.0.1 cannot be opened in Lumion 11.5 and older versions.
See the following article for more information on how to download the new version etc:
1. Resolved issues and Improvements
Build Mode:
Object Tools:
Paint Placement for Fine-detail Nature Objects is now disabled when in the Lumion Library.
Landscape:
Landscape Paint: the brush will now paint the Landscape with a texture correctly within the brush area when the Minimum Size of the brush has been set.
Landscape Height -> Context Menu -> Load Landscape Map. All supported file types for Landscape Maps now load and create the correct terrain.

Materials:
Updated the Normal Maps for some materials which had a pinkish tinge and the depth data from the map was not suitable for the material.
| | | |
| --- | --- | --- |
| HQ Tiles 014 | HQ Tiles 015 | Wood 047 |
| Brick Floor 001 | Concrete 058 | Roof shingles 001 |
| Pavement stone 20 | Pavement stone 21 | Pavement stone 22 |
Lumion Library Objects:
Enhanced Search: you can now also type in the word "new" (no quotation marks) to search and show in the Library all new objects for the current version for a Category, similar to using the "L12" Tag.
Indoor Category -> Barrel 010 is again in the Library.


Decals and Character Billboards that are saved as a Group can now be Loaded and Placed correctly in a Scene.


Amended which Collection some objects are in, to better suit the type of model.
SpeedTree Objects: The orientation for these objects is now correct for Scenes saved with Lumion 8.X or older.
Transport Objects: Turning the Lights slider to On for some Objects no longer affects the Emissiveness of other surfaces. (Bus 001, Bus 002, Coach 001, Bicycle HD 003 Parked)
Transport Objects: these vehicles no longer have the Color option because they are texture-based and cannot have their color changed. (SchoolBus US 001, HotAirBallon 004).
Imported Models Library:
Imported Models now display correctly in the Imported Models Library and in a Project already using that model when the 'Documents' folder was relocated to a server with UNC pathing.
Imported Models Library: The names of folders no longer overlap when there are subfolders.
Import Model -> the Import Animations button is now set by default to Off.
Groups:
Groups can now be loaded and placed in Lumion 12 Standard (Normal).
Effects:
Animated Phasing Effect: It is again possible to switch pages once you have added a 6th page.
Save, load, and recovery functions
Windows File Explorer: double-clicking on a file will now start Lumion 12 if not already open and load the Project.
From the Team:
Enjoy learning and using Lumion 12 (12.0.1.)