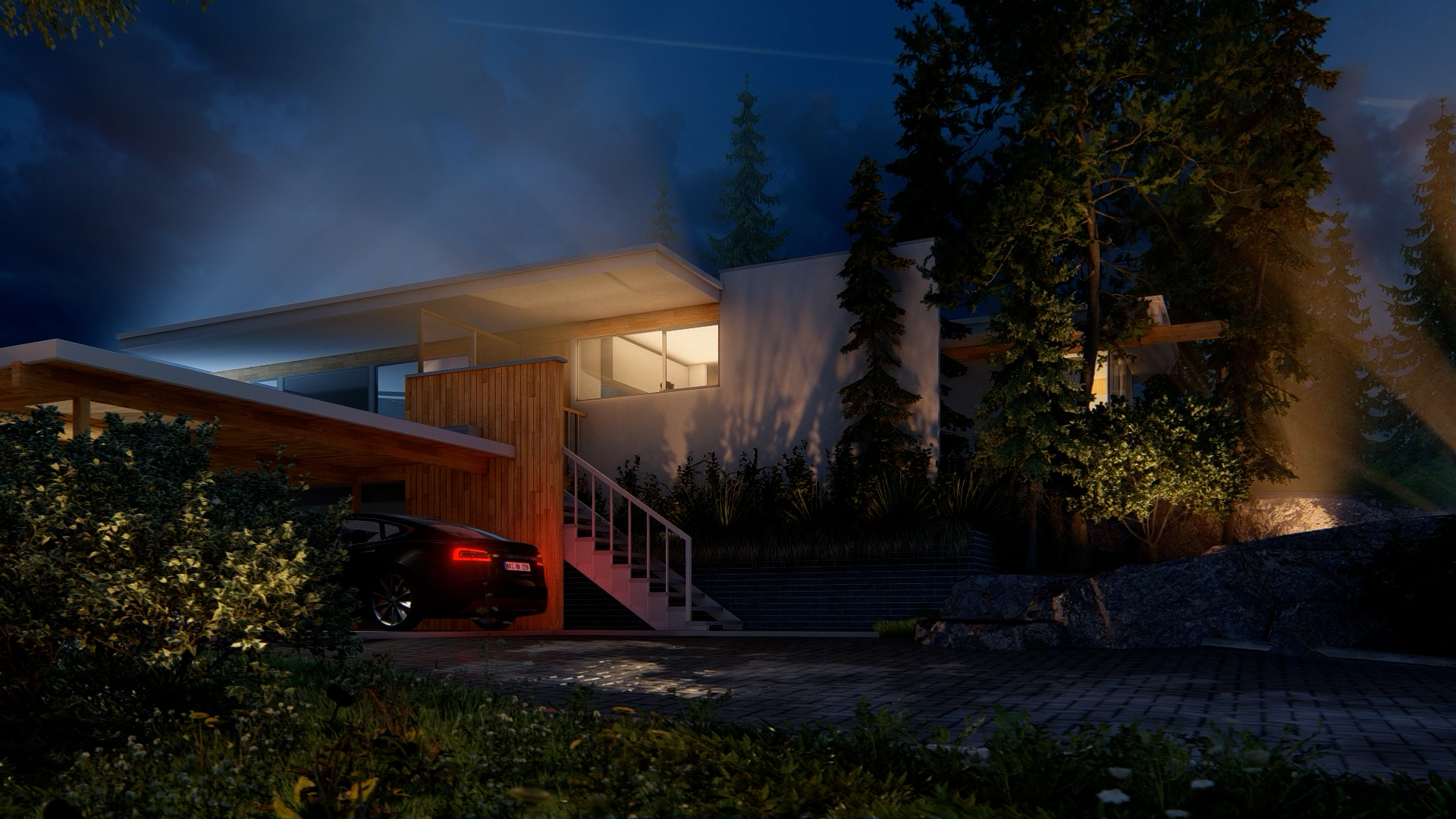 Lumion 12.3.1: Release Notes
Please note that .LS12 Project files and models saved in version 12.3.1 cannot be opened in Lumion 12.0.2 and older versions.
See the following article for more information on how to download the new version etc:
1. Resolved issues and Improvements
Build Mode:
Object Library:
The Lights toggle is no longer displayed for various Transport Objects that do not require it.
Lights:
Quickly placing Light Objects

no longer makes Lumion unresponsive.
Materials:
Thumbnails: The Transparency value in Custom Material Thumbnails is now displayed correctly.
Photo Mode, Movie Mode, Panorama Mode:
Creating and editing the Clip duration no longer resets the camera position.
Turning on/off the FX toggle while recording/editing a Clip no longer resets the camera position.
Saving a Project while in Photo Mode no longer stores the settings of the Layer Visibility Effect in Build Mode when the Project is reopened in Lumion.
Photo Sets: the exported titles when rendering multiple Photos have been improved to generate shorter names.
Photo Sets now feature selection tools for the exported Photos:

Effects

&

Styles
The Photo Matching Effect is no longer using the Editor Camera when matching the angle of the Photo.
Painting Effect: the camera position is no longer slightly zoomed out when rendering a Photo using this Effect.
Save, load, and recovery functions
Merge: Decals now keep their textures when merging Library Objects and Photos between two Projects.
2. Other Changes & Resolved Errors
User Interface
Various minor interface changes:
Adjusted the Built-In Interactive Tutorials to the new layout.
From the Team:
Enjoy learning and using Lumion 12 (12.3.1).