Refer to Main Article:
Example B. A house design (sample Revit template).
The key difference here:- some surfaces are not fully cut in the 'Section Box' and so are still parts of the model in Lumion and therefore have materials.
1. The Revit Example House Project: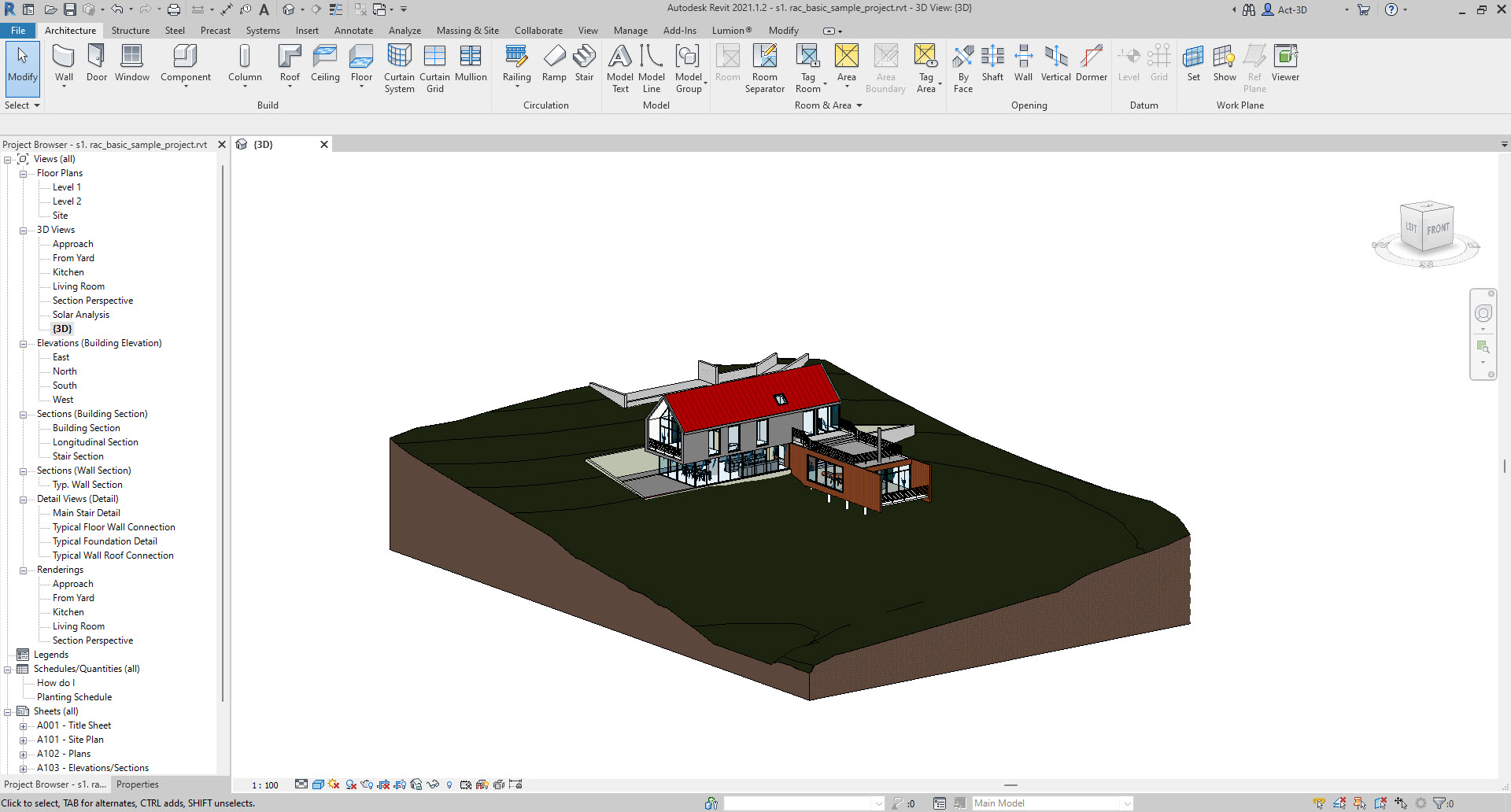 1.1: House Example - in Lumion: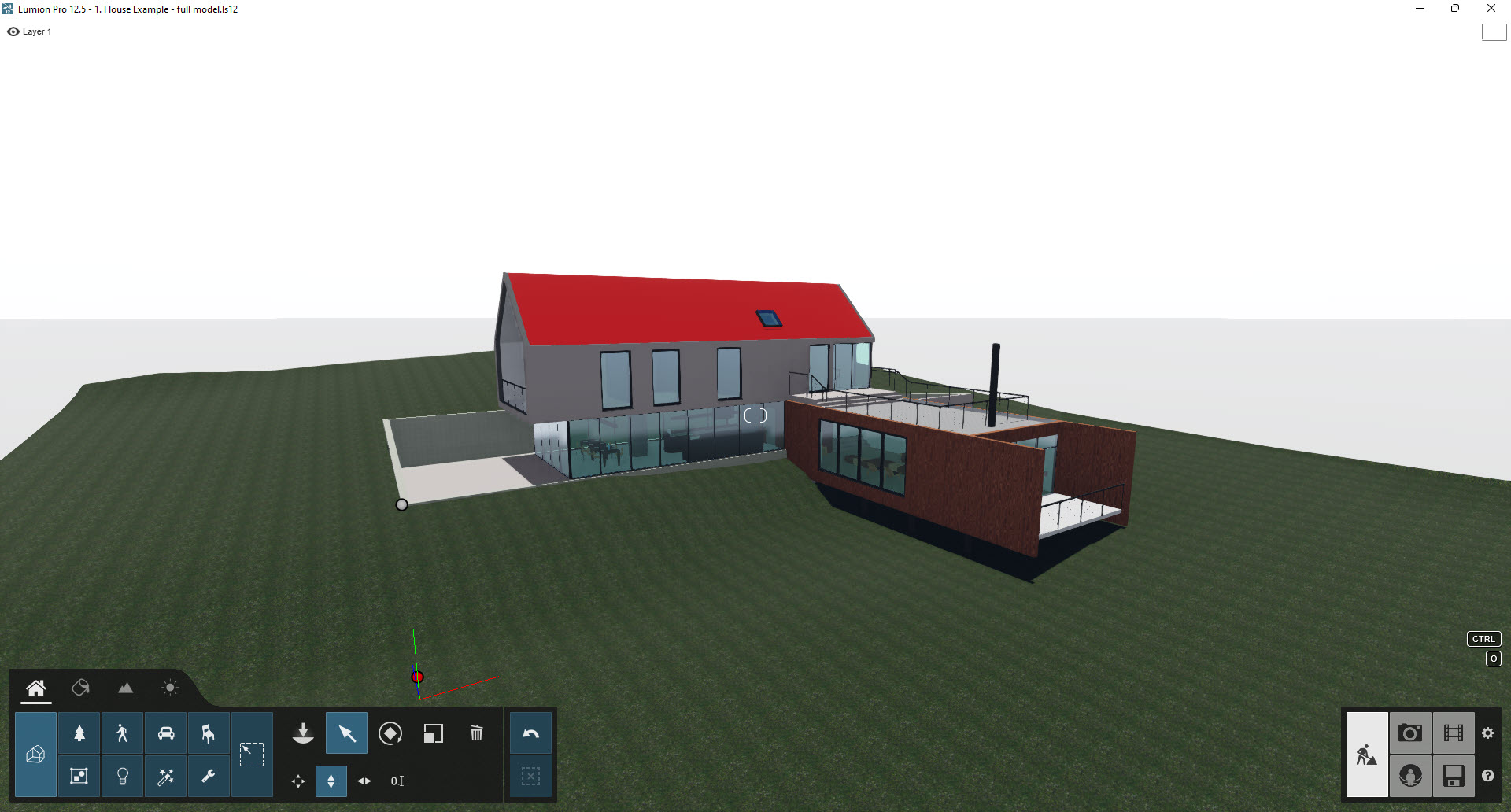 1.2: House Example - full model with some Lumion Materials applied: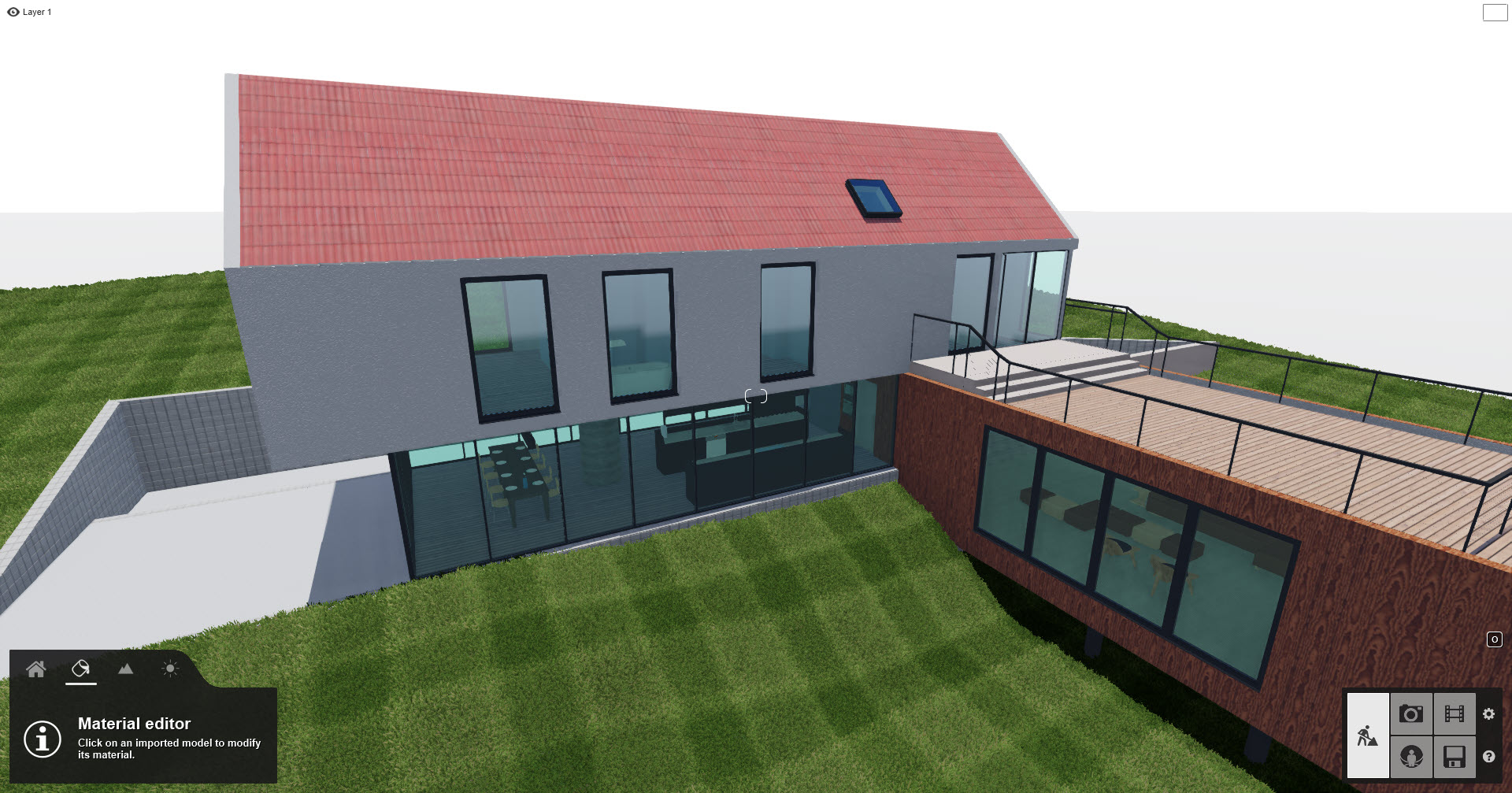 Lumion Materials have been applied to:
Exterior walls (Lounge exterior wall is still Revit material).
Block retaining wall.
Landscape - 3D Grass.
Windows.
Rook - tiles.
Roof of lounge - timber decking.
1.3: Lumion Materials of the whole house ('Section Box' View 1):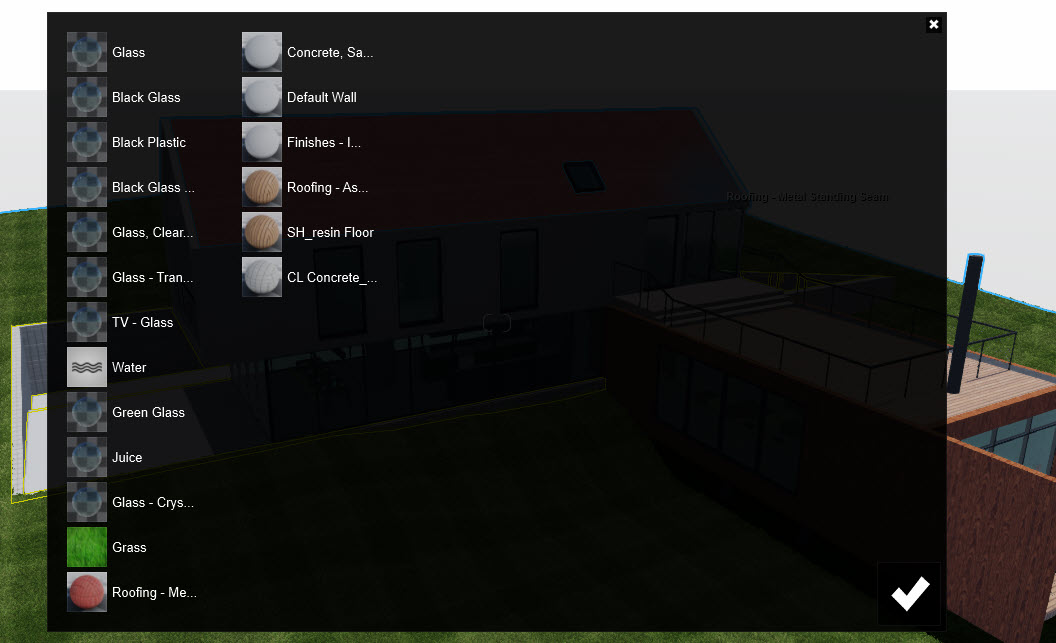 2. 'Section Box' in Revit - the full model: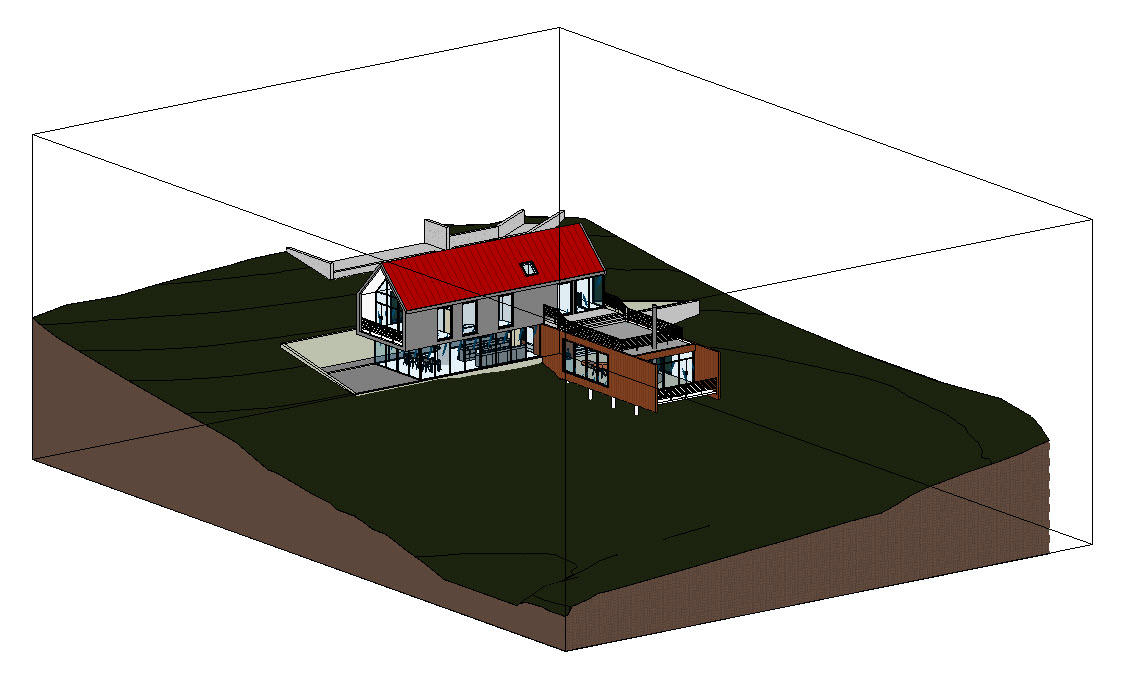 3. The Revit 'Section Box' View 2 - now focuses/changes the view to part of house:
4. The house in Lumion conforming with the active 'Section Box' View 2 view: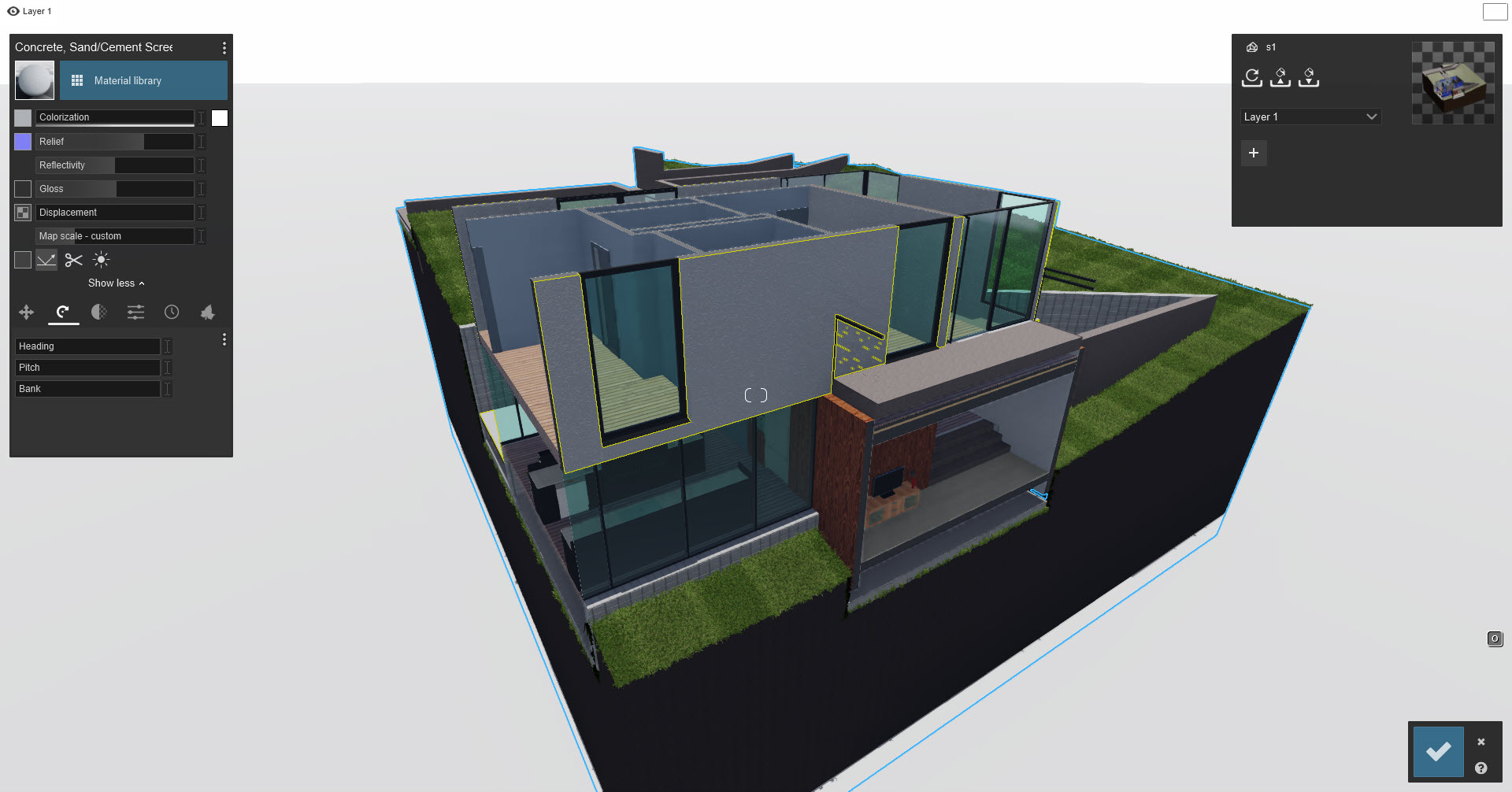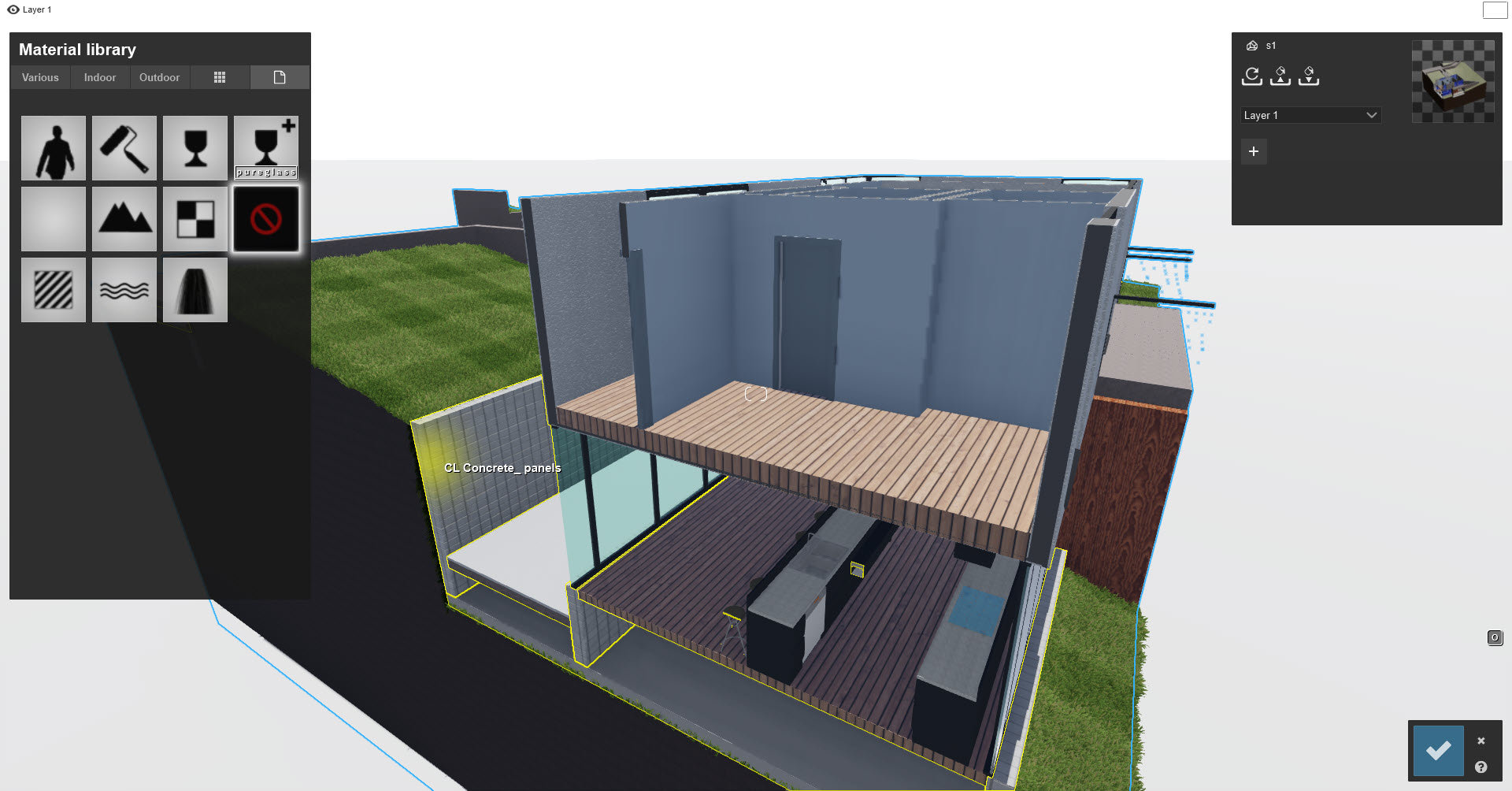 4.1: Materials for the house in Lumion for the current 'Section Box' View 2: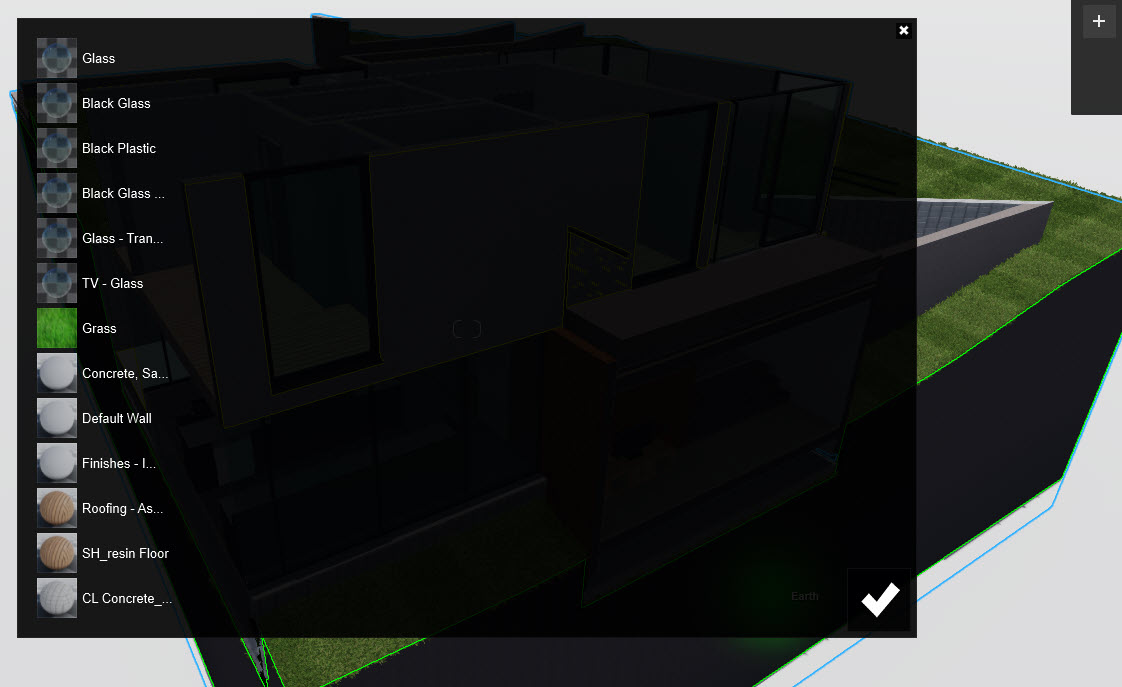 All surfaces that are fully/completely removed due to the 'Section Box' are no longer present in the model and there is no material for that surface. Main example of surfaces completely removed: the roof.
Surfaces that are still showing (in part), for example the main exterior wall, the grass and retaining wall-concrete panels.
4.2: If you were to open the Material Set saved at the beginning for the whole house then there are less materials showing - some are non-matching to a surface so no material is possible to be applied: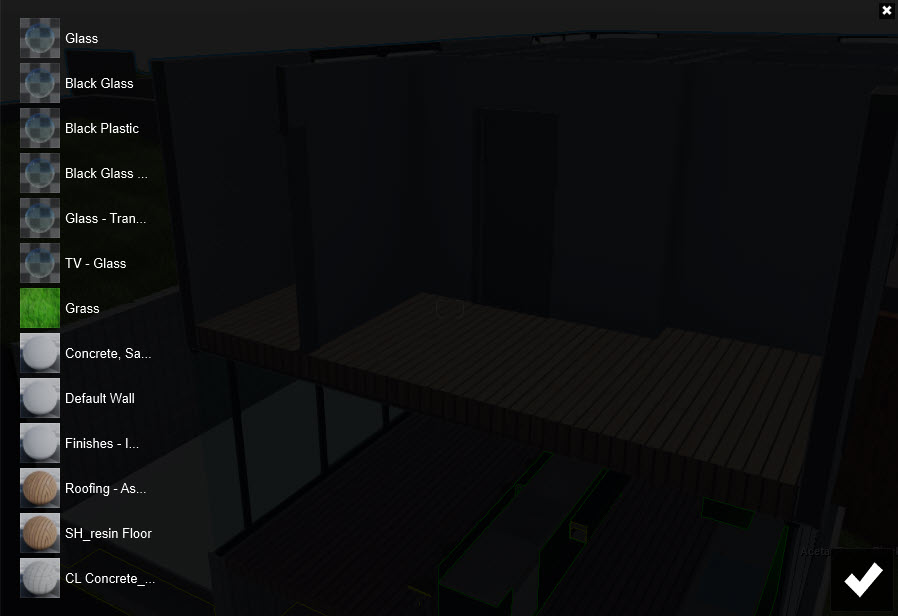 5. Compare the 'Section Box' View 2 materials to original 'Section Box' View 1 materials (in blue box):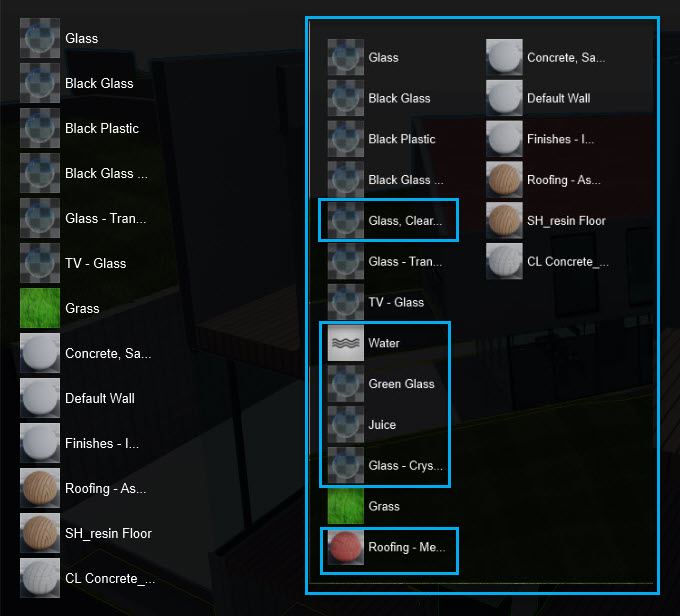 If you save these new materials to the same Material Set file, even though the Revit model still exists but is just hidden (partially) then those non-existent surfaces (no material exists) will no longer be included in the Material Set file. The model is in a different state.
You need to save the Material Set to a new file name.
6. Revit view reverted back to the initial view of 'Section Box' View 1: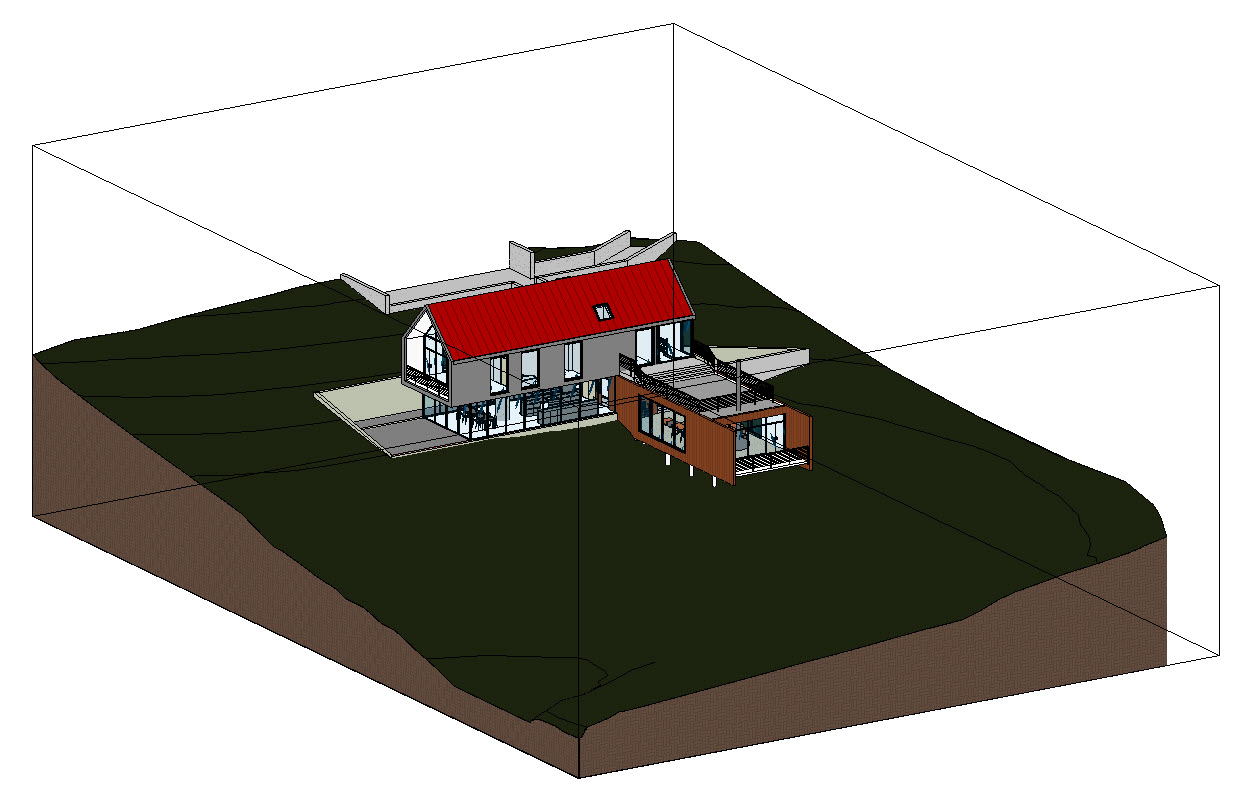 7. In Lumion the roof has lost its Lumion Material: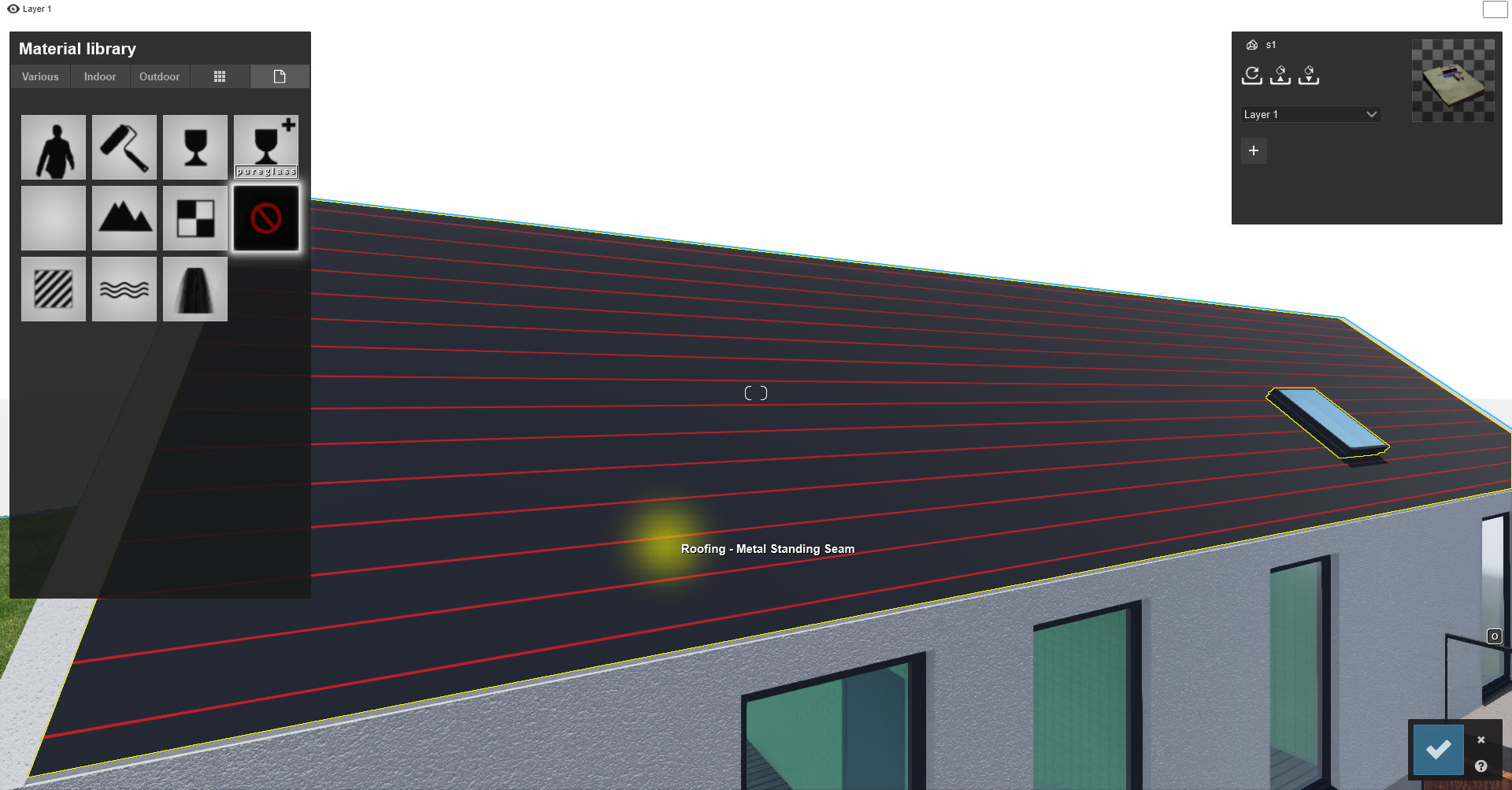 8. Reloading the original set of Materials - the roof material exists and can be applied: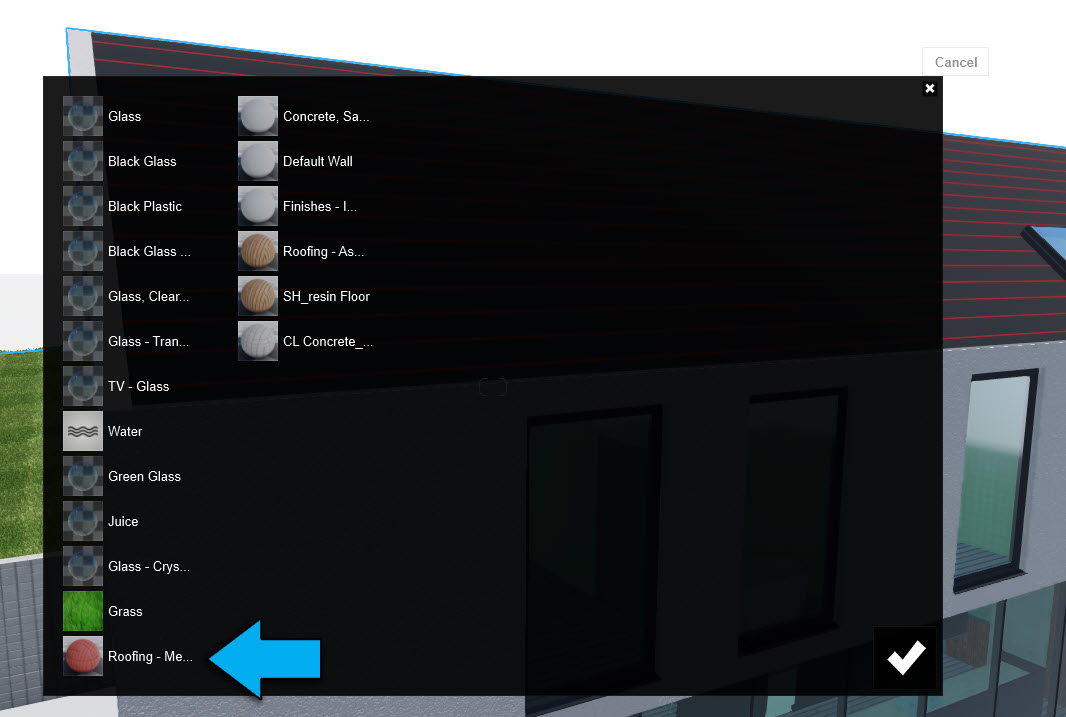 9. The roof can now be updated from the prior Material Set: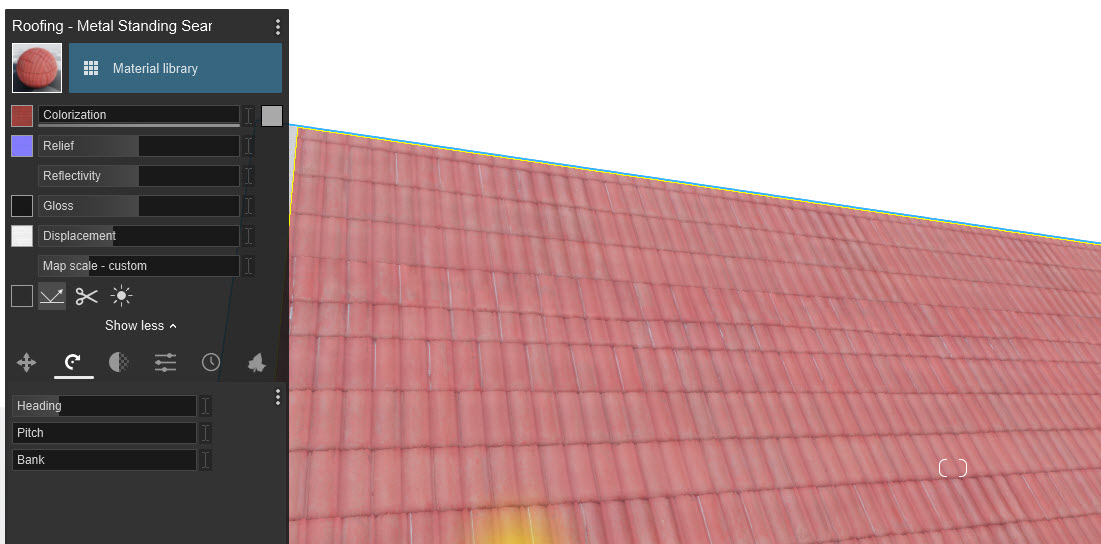 Note - Advanced: Changing Other Materials:
10. Note that if you change materials whilst working with a different 'Section Box' view such as those reflected in a prior Material Set, for example you change this interior wall during Section Box' View 2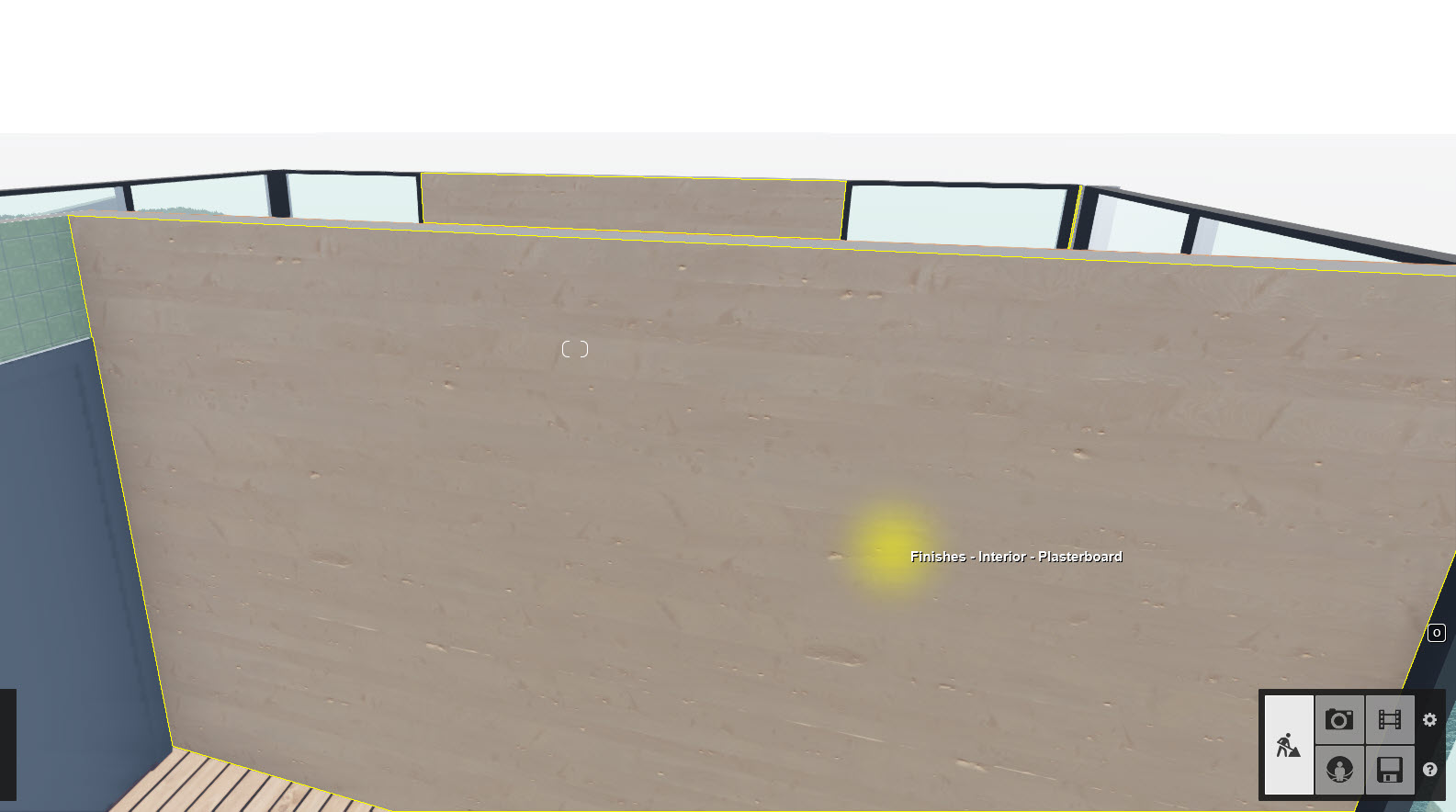 Then the older Material Set is no longer in sync and would overwrite that surface with the older material: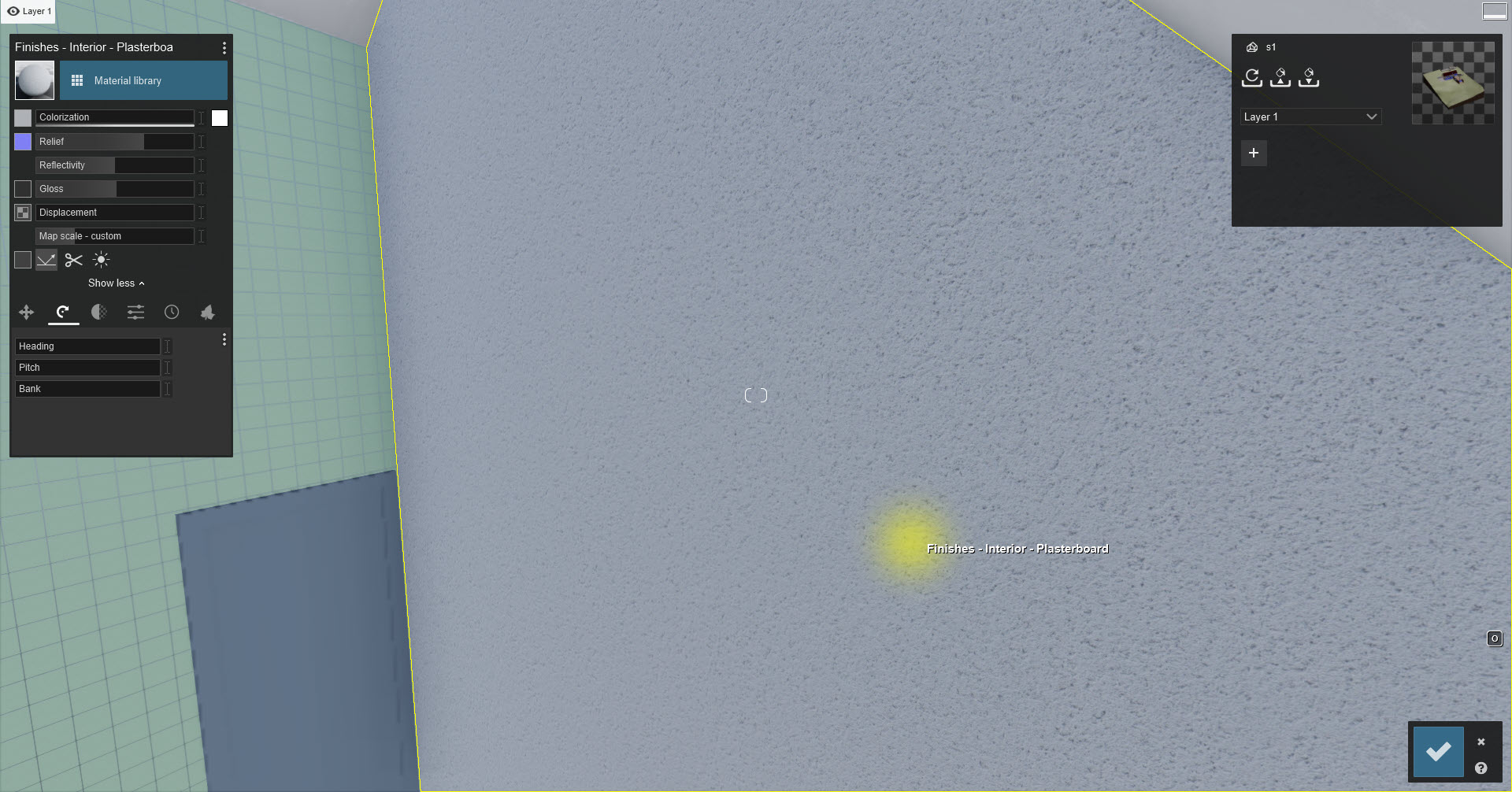 You need to either:
10.1: Save a Material File for each material changed when working with a 'Section Box' that has changed the model and materials:

10.1.1: Example: Interior Plasterboard Material file: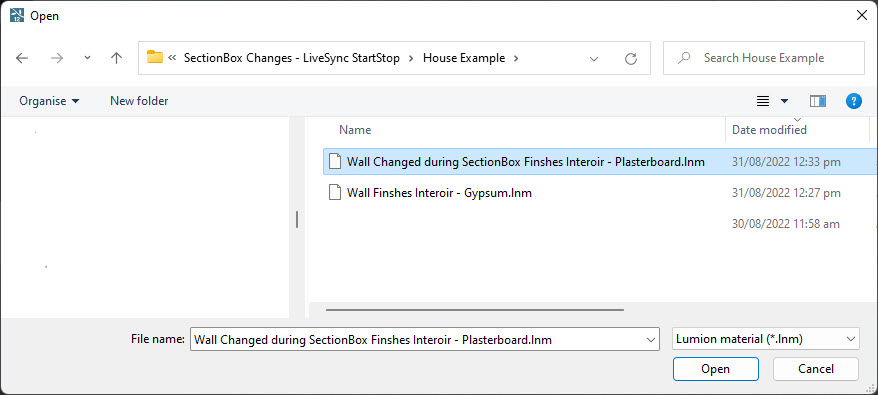 10.1.2: Interior Plasterboard updated from LNM Material File: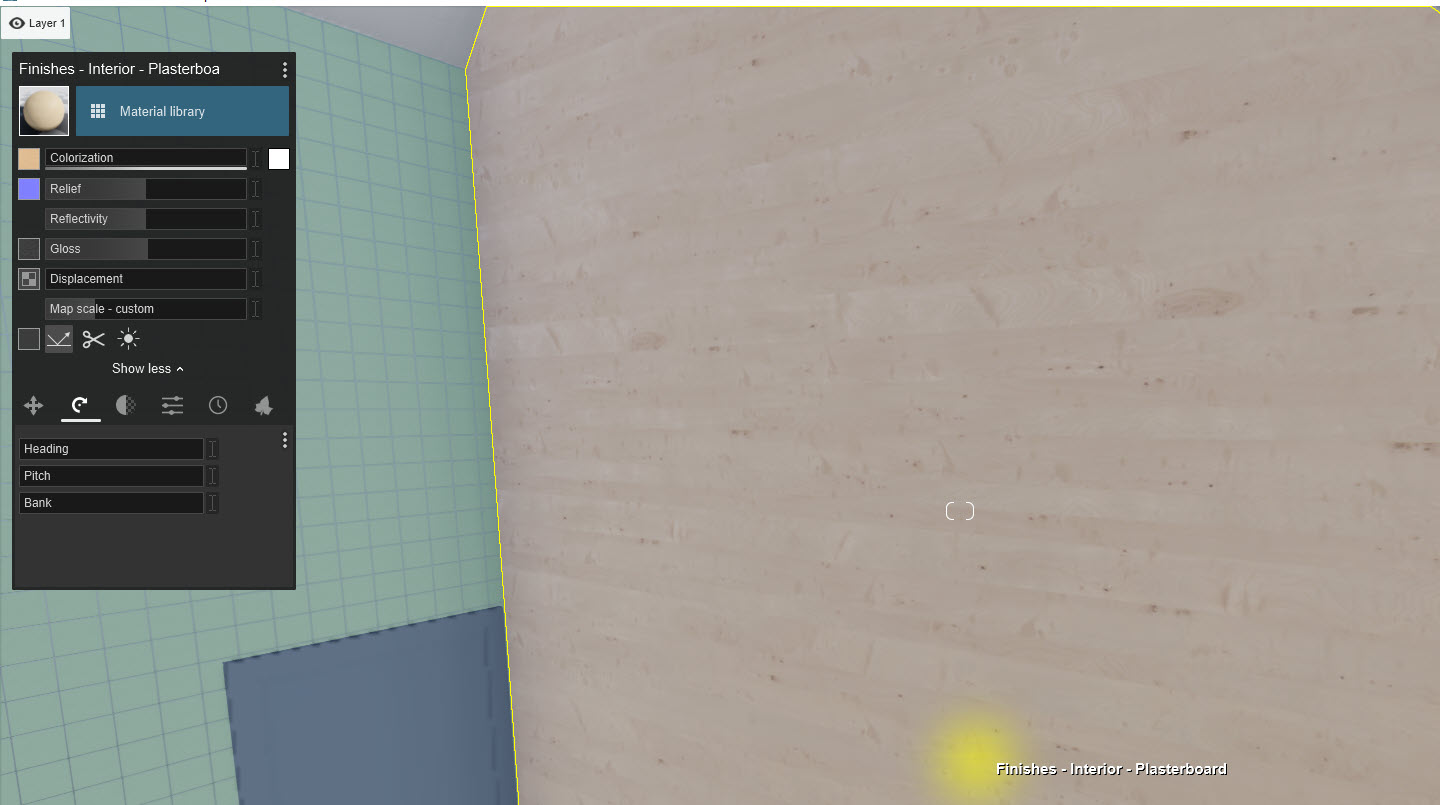 10.2: Or save a Material Set for those changes. Even though the Material Set will not have other materials for non-existent surfaces it will have the surfaces you changed and those can match and apply. You should specifically select the material to be applied due to your more recent update of the material:
10.2.1: Specifically select which material to apply from a Material Set: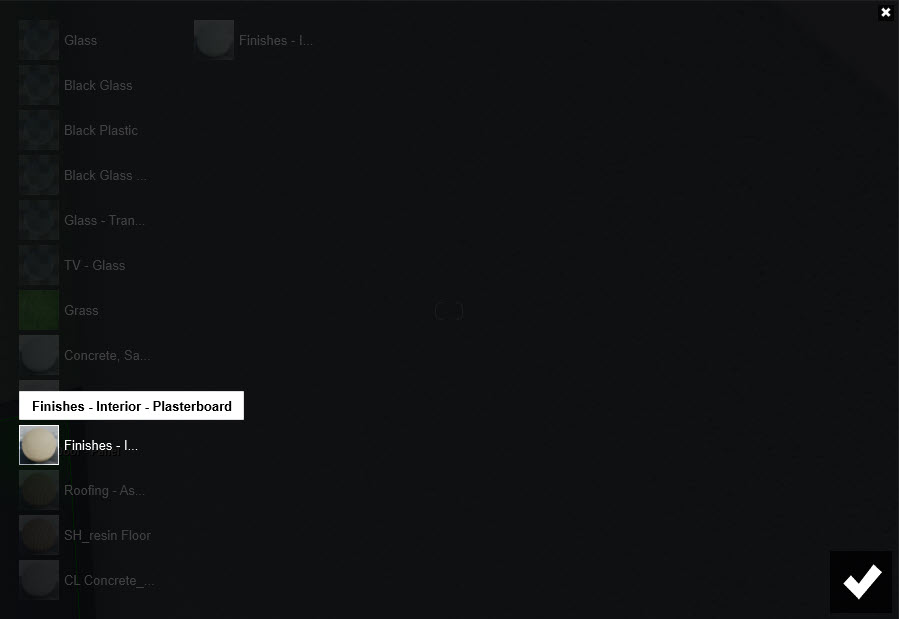 See also:
or return the the main article:
See Also: