The effectiveness of Raytracing in Panorama depends on the lighting conditions and how the Scene is illuminated, specifically in relation to Natural Lighting. Generally speaking, an interior shot will generate more noise than an exterior shot, particularly if there is a lack of direct light or a scarcity of ambient or natural lighting.

Currently, to mitigate the noise in an interior scene, the workaround is to set the output quality to 1 Star, as anything higher will result in a noisy output. For example: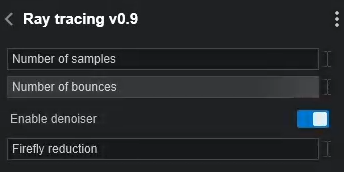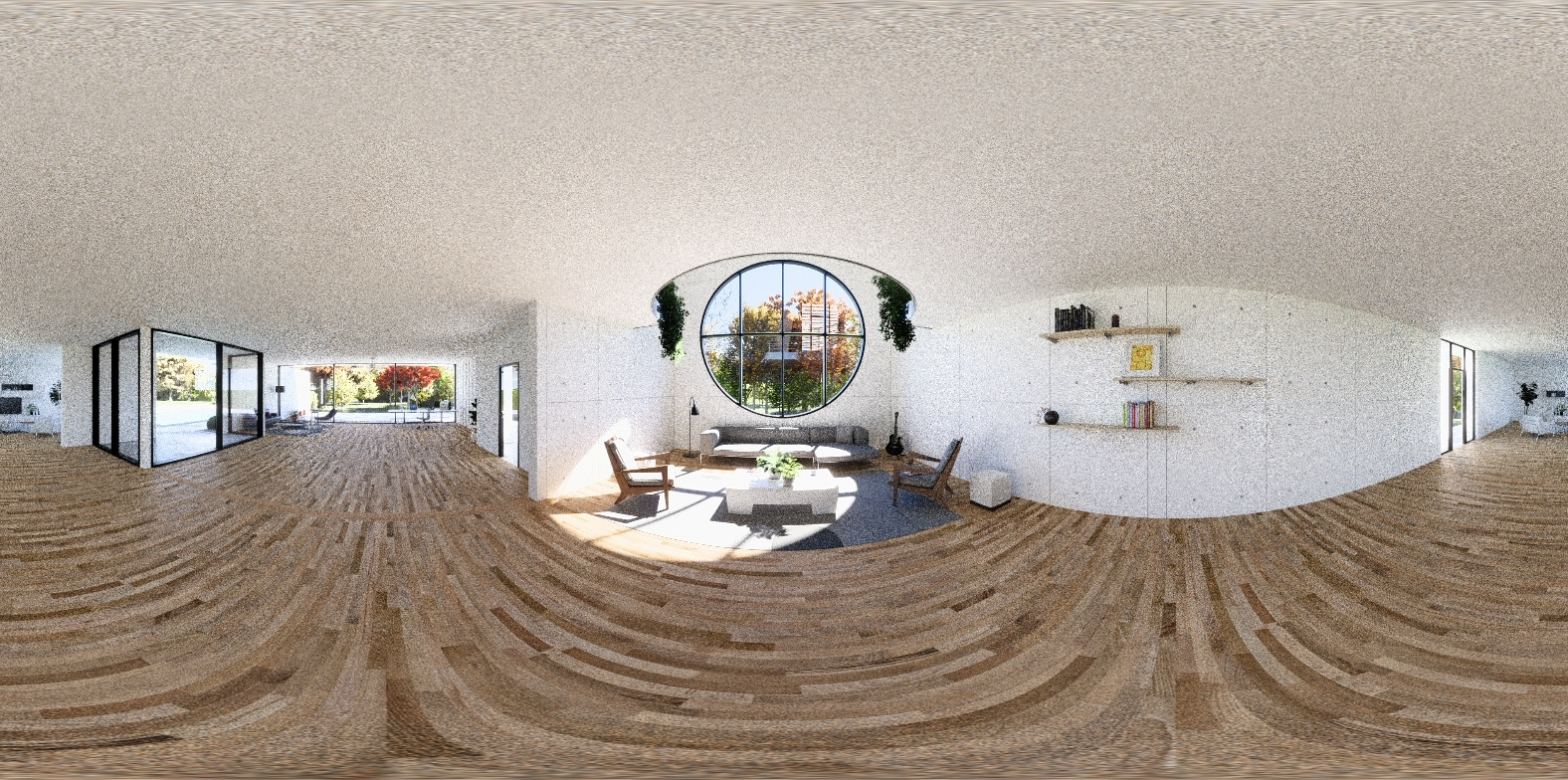 Solution:
Our recommended solution is to enable the Denoiser and set the minimum for the Firefly Reduction within the Ray Tracing Effect and set the output to 1 Star to achieve optimal image resolution and reduce noise in the panorama: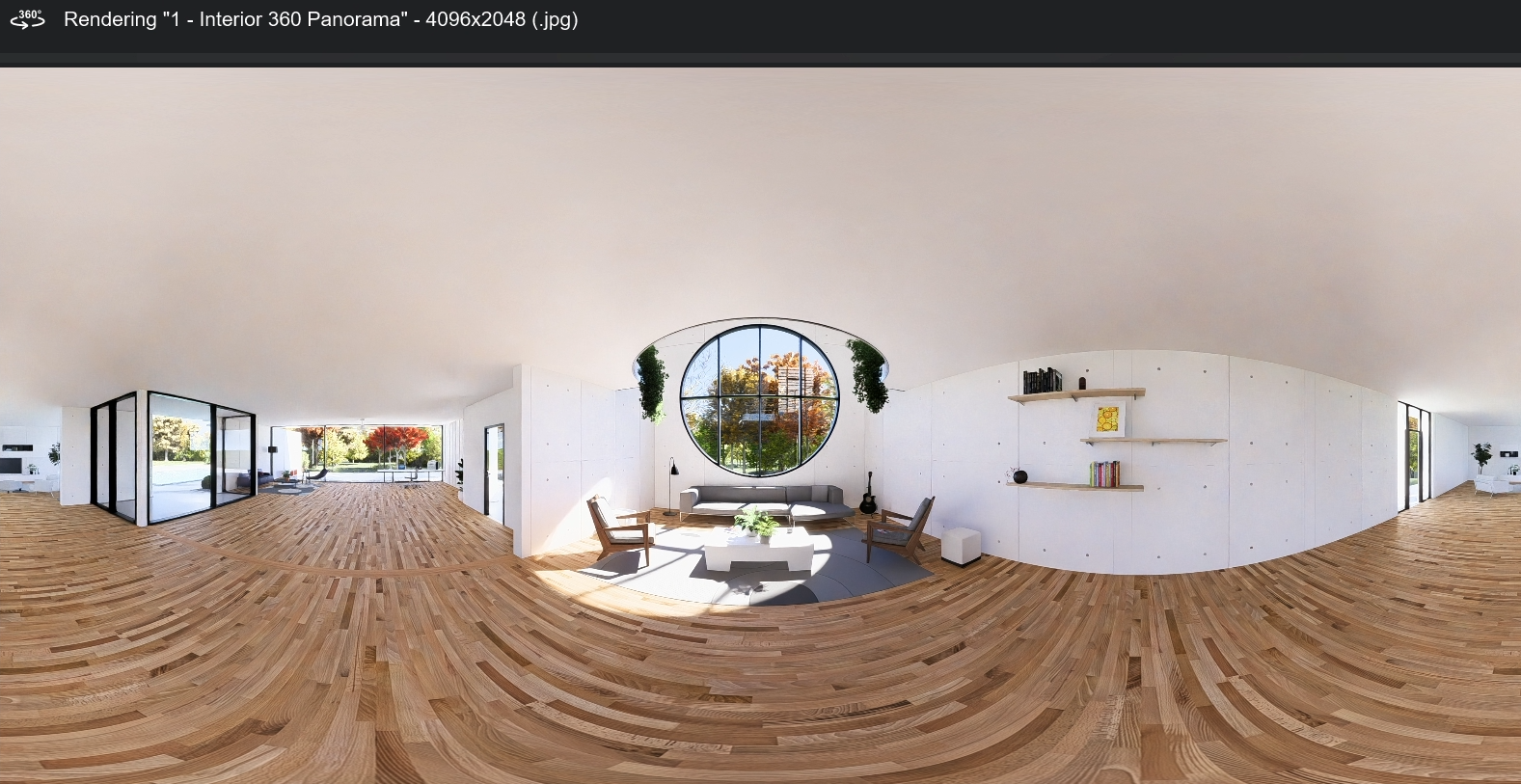 The Denoising works with the Ray tracing Effect in Panoramas only in the lowest output resolution settings (section 1.3):

Our development team is currently working on improving the Raytracing denoiser. Unfortunately, we can't give you an exact date for when the improvements will be implemented but we can tell you that this is something that is being prioritized.